03 Jan 2017
Smart Green Summit and Awards showcases sustainable living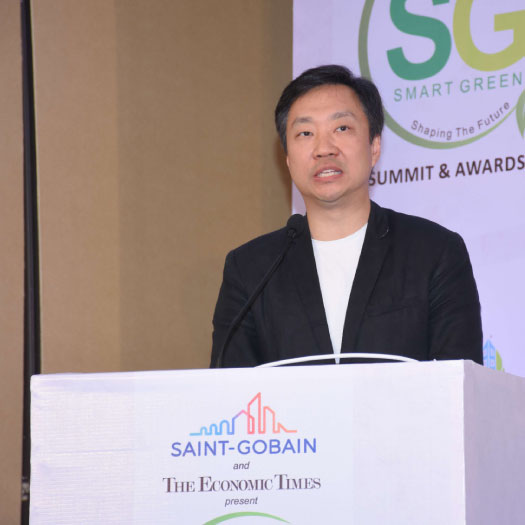 Today, sustainability focuses not only on the growing need of eco-friendly built environments, but also on intelligently using and reusing the resources available. "We need to see how we can emulate nature and bring it into our built environment so that we can give back to nature what we have taken from it," said Ken Yeang, Senior Principal and Founder, T.R. Hamzah & Yeang Sdn Bhd while speaking at the 2nd edition of the Smart Green Summit & Awards in Mumbai.
The event plunged deep into how sustainable practices worldwide is being integrated through innovating and evolving conventional practices and defining the path forward towards achieving world-class status in environmental sustainability. James Law, Chairman, CEO and Chief Cybertect at James Law Cybertecture further elaborated "We must bear in mind that as people come together to live, we need to create better cities. Through eons, we have always had a fight between the built and the natural. This dichotomy exists even today, and we have to bring a flavor of this to the lives of those living in our new-born cities."
Technology is here to help us, provided we are willing to use it for citizens' advantage. Governance plays a key role in this, and none of the pieces of a smart city can work in isolation. Ajay Pandey, Managing Director & Group CEO, GIFT City quoted "The key to success lies in creating an integrated solution to the citizen. What is important is urban governance, even more so than the bells and whistles of technology. Enabling governing provisions can ease the common citizens life."
Being sustainable can be accelerated by good use of Smart technology. R Subramanian, Managing Director, Glass and Solutions in India-Glass Business, Saint-Gobain shared his views over the summit, adding "Nothing can stop an idea whose time has come. Sustainability is that idea, and the Smart Green Summit is the way through which we reaffirm our commit to greater sustainability.