14 Feb 2017
BASF mastering the art of building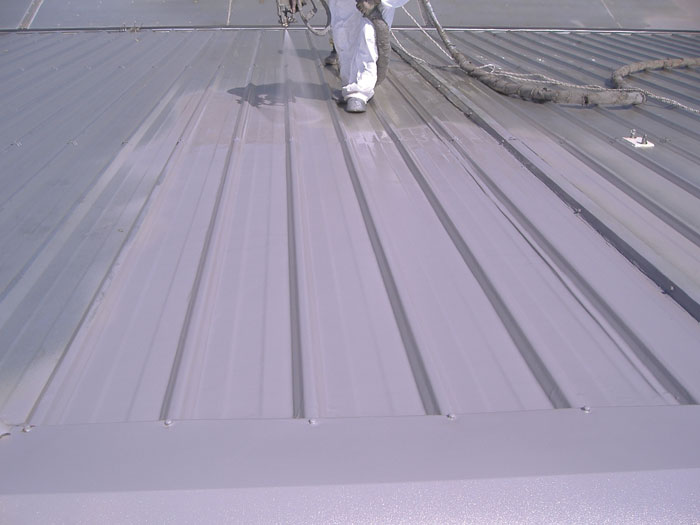 We recently introduced 3 solutions localised for the Indian sub-continent from Master Builders Solutions range.
New innovations and technologies that hold the potential to support a cleaner and greener tomorrow are the need of the hour. However, the awareness levels on their existence and applicability is limited in India, as compared to the other developed economies, where it has in some way become a mandate for developers and builders.
But the scenario is slowly improving with intensified efforts from both solution providers as well key industry front-runners, well supported by governmental initiatives in India. To promote greater awareness on their need, efficiency and benefits several workshop, symposium and events are organised involving the construction value-chain operators. Further, introduction of government initiatives such as ECBC (Energy Conservation for Building Code), BEE (Bureau of Energy Efficiency), LEED and GRIHA building green rating certifications by IGBC and TERI respectively are playing a major role in establishing standards in sustainable construction practices.
Localised solutions for Indian sub-continent
Due to the rapid construction projects in India, builders are facing pressure from clients as well as buyers to complete projects within time while maintaining the highest level of quality parameters such as durability, waterproofing, optimum parking standards etc. "We recently introduced 3 solutions localised for the Indian sub-continent from Master Builders Solutions range. These solutions, launched in 2016, will provide comprehensive elements to formulate solve and deliver specific construction challenges to construction projects," said Nilotpol Kar, Business Director, Construction Chemicals, BASF South Asia while informing about breakthrough technology of 2016.
Flexible and adaptable admixture with improved Rheology properties: MasterEase is an innovative admixture technology that enhances concrete mix flow ability. With this technology, plastic viscosity can be reduced by up to 30 percent, which facilitates the process of placing, pumping, troweling and finishing concrete on the construction site. It also makes concrete mixes with higher levels of secondary cementitious materials easier to process, place and finish, with a reduced carbon footprint. All of these save time and money in a construction project.
Multi-faceted solution for effective waterproofing and protection of all types of construction projects: The new MasterSeal range of spray applied polyurea membrane is a two-in-one solution that ensures high level of protection and waterproofing for industrial, commercial and residential buildings. As it can be sprayed on large industrial surfaces of new or modernised buildings (also can be used for repair and rehabilitation projects), it can quickly and efficiently provide a tough, long-lasting waterproofing membrane. The technology is ideal for the most demanding conditions like it combines fast curing, even at very low temperatures, and water insensitivity with exceptional mechanical properties, chemical resistance and durability.
Effective solution for durable parking structures: MasterSeal traffic system is a proven solution for both covered and exposed car park decks. It helps ensure long lasting surfaces with excellent durability and superior abrasion resistance for parking facility owners, and safe driving conditions for vehicle owners. The installed systems meet the combined needs of waterproofing, protection and wear resistance for the parking structures. The system is available in an attractive range of colours.
Changing construction landscape
Explaining on the unique features of the breakthrough technology Kar Said, "Concrete producers and users benefit in many ways from the new technology. It is flexible and can be adapted to challenging situations such as temperature variations. Moreover, the high level of Rheology and workability retention minimises the risk of jobsite addition of water."
"Whenever the Rheology of concrete is of importance, MasterEase can play fully to its strengths. That is to say, whenever concrete is finished manually, for excellent surface quality as with exposed concrete, for example, or in the prefabrication of demanding components. Of course, this is also the case whenever the pumping ability of concrete is critical to success," he adds.
The new technology is particularly suitable for concrete mixes, which are optimised for advanced engineering properties and sustainability like the smart dynamic concrete or the green sense concrete concept from Master Builders Solutions. High strength concrete with low water or cement ratios, as well as mixes with higher levels of secondary cementitious materials, reduce the CO2 footprint and are easier to produce and place. This helps engineers and investors to improve sustainability ratings of their projects.
Starting in Europe and the Middle East and with the recent launch in India, this technology will be globally available as MasterEase 3000 series for ready mix and site mix concrete applications.
Efficient waterproofing is an integral part of sustainable construction as it can seal out moisture, help increase the lifespan of the building and improve indoor air quality. Unlike other traditional waterproofing systems, MasterSeal sprayed applied waterproofing membrane can set within 2 minutes after spray application, drastically improving the efficiency on site and speed up construction processes.