14 Feb 2017
"IT is Rebuilding the Construction Industry"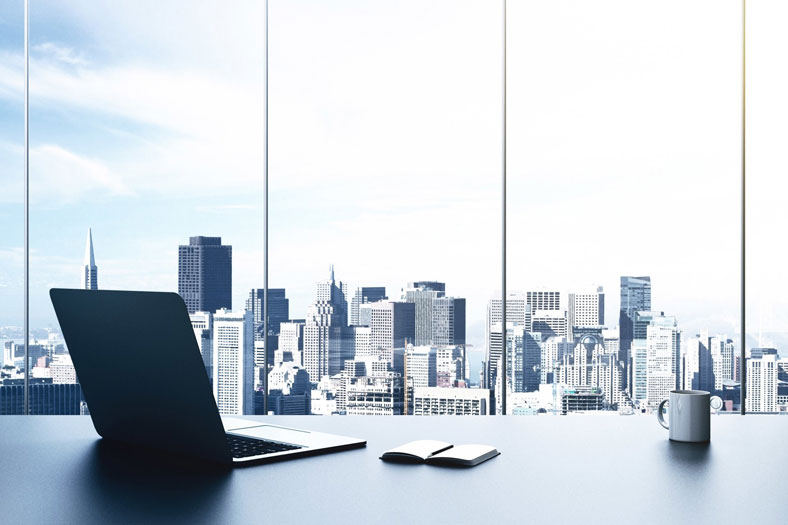 Pankaj Udeshi, AGM – Procurement, Supreme Infrastructure India Ltd explained how technology is disrupting the construction space.
The infrastructure sector in India is likely to get a major boost from the government's focus on development of infrastructure. Prime Minister Narendra Modi's drive to bring in more investments into the infrastructure sector has raised hope for stalled infrastructure development. Structural constraints such as uncertainty in land acquisition, delays in approvals and inadequacy of long-term funding avenues are likely to be tackled swiftly. While the recovery in the sector is likely, it is expected to be gradual. With political stability, sharper focus on infrastructure development and improvement in economy, new project announcements are likely to pick up.
All this comes as good prospects for construction equipment manufacturers who are witnessing a stressed growth. This industry is reviving after a gap of four years. Faster growth in the turnover of construction equipment companies requires more awarding projects of power, port, airport and urban infrastructure and needs more funding to infrastructure projects.
For running infrastructure sector smoothly, there is the need of huge funds. The government needs to find various ways to ensure further fund flow in the sector. Finance Minister Arun Jaitley reiterated the need to open up economy further through necessary reforms in order to attract more investment to fill up the infrastructure deficit in the country at a faster pace. As per recent CRISIL report it is estimated that the country will require Rs 43 lakh crore over the next 5 years, which is Rs 8.6 lakh crore per year and 70 per cent of above requirements covers by power, transportation and urban infrastructure. There is a need for proper structuring of infrastructure funding as stressed assets for close to about 16-17 per cent of the total advance to infrastructure sector as per the RBI.
There are big challenges like issue of mismatches of assets and liabilities of banks, bank will also needs to raise equity capital at a time when their profitability has reduced, and there is a strong need for new or innovative structures and credit enhancement mechanism, which reduce the risk in infrastructure project.
In the last year government introduced the Hybrid Annuity Model as a new procurement model under PPP in order to reduce risk and financing burden to the private sector. As a result interest of private sector is increasing.
People also appreciate the government move of demonetisation. They believe that collected money by Reserve Bank will be spent for infrastructure development.
Construction equipment manufacturers offer limited finance option and payment terms to first customers are usually unfavourable and resulting in to lose many prospective buyers.
Technology is Transforming
Infrastructure cum construction companies are facing constant challenges and changes, scarcity of skill labours, high competition, difficult to maintain profit margin and huge pressure of work due to short and time bound project duration. It will force to use the high advance machineries and technologies which provide good returns in very short time.
In the last one decade there have been substantial advancements in technology used and simultaneously investing heavily by the construction industry. This has enabled workers to increase efficiency, safety, shorten the duration of projects and ultimately increase profit.
Construction and infrastructure sector has huge potential, for improving productivity and efficiency, thanks to digitalisation, innovative technologies and new construction techniques. Consider the rapid emergence of augmented reality, drones, 3D scanning and printing, Building Information Modelling (BIM), autonomous equipment and advanced building materials – all of them have now reached market maturity. By adopting and exploiting these innovations, companies will boost productivity, streamline their project management and procedures, and enhance quality and safety. To capture all this potential will require a committed and concerted effort by the industry across many aspects, from technology, operations and strategy to personnel and regulation.
Breakthrough
Population of the urban areas is increasing day by day, all of whom need affordable housing as well as social, transportation and utility infrastructure. In the face of such challenges, the industry is almost under a moral obligation to transform. Its transformation will have transformative effects elsewhere: on the wider society, by reducing construction costs; on the environment, by improving the use of scarce materials or by making buildings more eco-efficient over
time; and on the economy, by narrowing the global infrastructure gap and boosting economic development in general.
The digital revolution has made the world a much smaller place – opening markets, creating new products and goods, and facilitating rapid industrialisation in emerging economies. The pace of innovation, with improved communication and increased productivity, has been remarkable in many sectors, including health sciences, education and consumer goods. In the automobile industry, for example, robotics, computerised design and a host of other technical and work process innovations have helped to create a global industry that is now more productive and cost-effective, and increasingly environmentally friendly and sustainable.
Construction and infrastructure industry is unorganised due to its nature of work but after adoption of Information Technology (IT) the scenario is changed drastically and improvements happened in construction world is unbelievable.
Supreme Infrastructure India Ltd uses following technologies:
• GPRS solutions vehicle tracking systems enables fleet of construction vehicles to be monitored. This enables precious diesel theft and proper utilisation of vehicles and exact location of the vehicles saving precious time and money and timely maintenance.
• SCADA systems also tracks the exact quantity of materials used in construction so the quality and quantity is monitored.
• IT based attendance systems uses biometric solutions for monitoring construction workers attendance saving money and maintaining discipline.
• Camera based weighing systems enable to monitor the quantity of materials (steel, concrete) to monitored thus eliminating theft.
• Automatic cameras and tolling management software tracks and regulates money generated in tolls, saving theft.
• ERP software like SAP helps a construction company to efficiently manage finance accounts, material management and project controls by using business intelligence so that profit and loss is proactively tracked.
• AutoCAD technology: Drawing can be saved on a remote server and then access it from any computer or Internet-connected device and from anywhere. It will enhance project quality and accuracy and optimise design.
In short, due to use of technologies in construction and infrastructure engineering business, we can save our time and cost. It also helps to deliver quality output and complex analysis can be performed easily.