14 Feb 2017
JCB India begins new chapter as a complete 'infra equipment partner'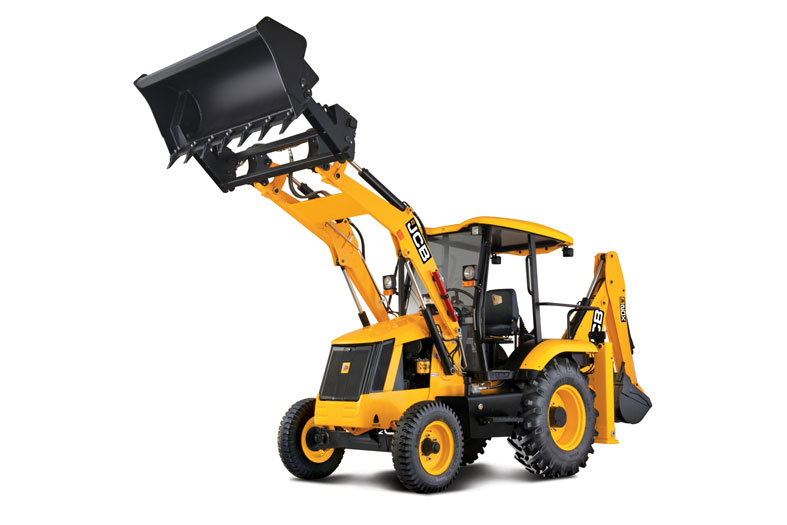 Focusing on the safety of workers and in a bid to bring best global practices to India, we last year introduced our best-in-class material handling range of machines.

Technology has brought in tremendous change in the construction industry and for good. From ease of doing business, to cost effectiveness to safeguarding the workers' health and safety – technology is certainly revolutionising the industry.
Last year saw a growth revival in the construction equipment and earthmoving industry. 2017 also, is expected to see strong growth in the first half of this calendar year, an indication of optimism in business and economic activity. Advancement in technology has changed the scenario of the industry and will continue to play a pivotal role even this year, observed Jasmeet Singh, Head – Corporate Communications and External Relations, JCB India Ltd.
Apart from technology facilitating customer comfort, cost efficiency, better machine management, a greater focus is also towards health and safety of workers. Growing awareness and need is helping technology bring some of the best practices from across the globe to India.
"JCB is at the forefront of technology and innovation. We introduced the revolutionary Livelink technology, another industry first from JCB, enabling our customers to remotely manage their machines – putting them in better control of their machines or fleets. Focusing on the safety of workers and in a bid to bring best global practices to India, we last year introduced our best-in-class material handling range of machines," said Jasmeet.
Unveiled a host of new products
JCB is now transforming into a full range infrastructure equipment partner and introduced three new product lines in the Material Handling segment – Telehandlers, Skid Steer Loaders, and Super Loaders. Additionally, the company also launched seven new exciting products at the Bauma Conexpo show in Gurugram.
Telehandlers have recently made their way into the Indian market, but industries like agricultural logistics, construction, and process have shown excellent potential for this equipment. "JCB Loadalls have revolutionised the material handling segment due to its unique combination of safety, productivity, and versatility," claims Jasmeet. Presently, JCB India offers three variants – the 'Made in India' 530-70 and 530-110, and imports the 540-170 from the UK.
These machines offer following features and benefits:
• Maximum lift height: Unmatched stacking and dumping capability up to 7 metres, 11 metres, and 17 metres on 530-70, 530-110, and 540-170 respectively
• Maximum forward reach: 3.67 metres, 7.3 metres, and 12.5 metres on 530-70, 530-110, and 540-170 respectively.
These Loadalls come with a variety of attachments which makes the machine more versatile. The widely used attachments are general purpose shovel, heavy duty forks, bucket with grab, crane hook – fork mounted, grain bucket, power grab, man platform, and drum handlers.
Similarly, the Skid Steer market is still in its nascent stage in India. But given its versatility, the machine popularity has increased rapidly over the last few years. According to Jasmeet, JCB Skid Steer Loaders are compact in structure and are ideal to operate in restricted areas. These machines can be used for wide range of applications such as agriculture, industry, construction, demolition, material handling and maintenance. In the Skid Steer Loaders segment which is called the JCB Robot, the company offers two 'Made in India' variants – Robot 135 and Robot 155. A JCB Skid Steer is safe, economical and highly productive machine. "With an average of 60 per cent better visibility, with entry and exit from the left side of the machine, JCB Robot is the world's safest Skid Steer Loader," assures Jasmeet.
The machine has been specifically designed to reduce the operator fatigue and ensure safety at all times. Pressure sealed cab and low effort controls are some of the ergonomically designed features to ensure operator comfort.
The latest in the Material Handling segment from JCB is the introduction of 2DXL Super Loader. The machine is a perfect blend of value, versatility and performance, and comes with following features:
• New long loader arm – high dump height options of 3.1 metres or 4 metres.
• Torque converter, JCB transmission and parallel lift loader arm for higher uptime.
• Livelink enabled.
In the excavators segment, JCB India launched the JCB 30Plus – a 3-tonne Mini Excavator. It is compact in size, but high in performance machine. The company also launched the all new 22-tonne Excavator – the JCB220LC Xtra, a state-of-the-art excavator which is targeted towards the large construction, earthmoving and quarrying projects. The machine comes with the gross power of 170 hp and a bucket capacity range of 0.8 cum to 1.2 cum. It is 8 per cent more fuel efficient than the outgoing model, Jasmeet asserts.
In the larger range of excavators for large-scale infrastructure projects, quarrying and earthmoving applications, JCB India is now offering a 30-tonne segment excavator, the JCB 305LC. And finally, the company also introduced the 37-tonne-class excavator – the JCB 370LC. This new Tracked Excavator is the latest offering by JCB India and is equipped with the new JCB Dieselmax 672 engine. According to Jasmeet, the excavator comes with a high capacity multi-stage fuel filtration system to further enhance durability which provides up to 25 per cent fuel savings.
In the Wheeled Loader segment, JCB India launched the 455ZX Wheeled Loader. This new 5.5-tonne payload Wheeled Loader comes with a Common Rail JCB Dieselmax 672 engine and is targeted towards mining, construction, ports and roads segments. A powerful engine, high reliability, and best in class comfort and technology along with a country wide product support makes this machine a great investment, states Jasmeet.
JCB India also launched its new 11-tonne Soil Compactor, the VM116 which has been designed to offer maximum uptime with minimal servicing. "It is equipped with a BS III compliant state-of-the-art JCB Diesel Max engine, providing fuel savings of up to 6 per cent. It has unmatched fuel efficiency and Operator comfort in its class of equipment. With a compaction meter as standard, the VM116 Soil Compactor is equipped with proven German Vibration Technology and is designed to give more compaction per litre," Jasmeet informed.
JCB also launched the new and versatile 2DX Backhoe Loader, a small and compact Backhoe Loader for small work sites, solid waste management and for general infrastructure development. All of these revolutionary products are aimed at maximising productivity and profitability for our customers. These machines will be used in several sectors like roads and highways, mining, ports, irrigation projects etc. and will contribute towards building of India's infrastructure. We also showcased Diesel Gensets and our Attachment range at the event and in addition to our best-in-class diesel engines, axles and gearboxes. JCB's Hand tools, Power tools and range of consumer products were also on display at the event.