06 Sep 2017
High-power pumps for high-rise buildings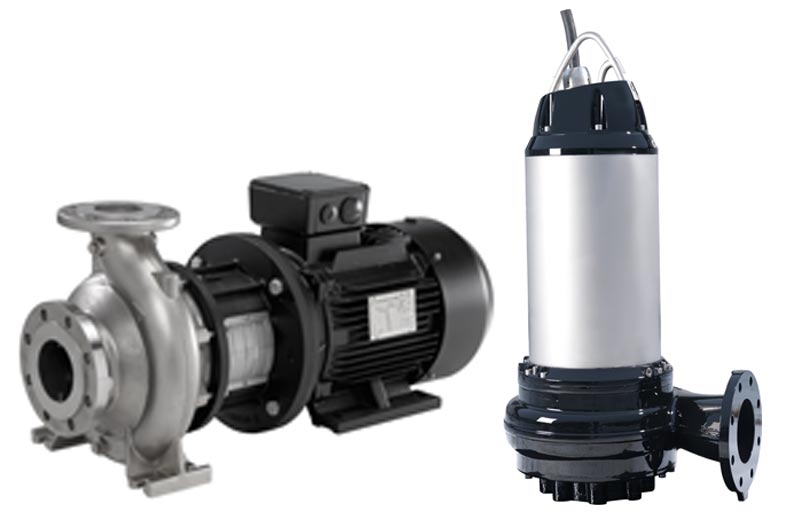 Given the climatic variations that we are facing, the need of the hour is to make companies and builders compliant with strict sustainability standards in order to keep energy consumption low and flexibility high.
High performance pump is an essential requirement for commercial buildings. But pumps are only part of the story. It is an effective, intelligent solution that helps to take control of the entire system to achieve a higher performing building. With intelligent pumps, design and high efficiency IE5 motors, Grundfos is raising the bar to ensure exactly this. As a result, the company provides top-class solutions and products for the CBS segment. Some of them are:
Air conditioning
Pumps are the heart of any circulation system and accurately controlled circulation is the key to the users' comfort and the efficiency of the entire system. When it comes to air conditioning, Grundfos CBS delivers superior, intelligent, quality pumps. Their controls and integrated frequency converters ensure maximum system intelligence, flexibility and low life cycle costs.
Grundfos's electronic speed control pumps give intelligent pump operations that always match system loads. Furthermore, operating profiles can be adjusted to meet both seasonal and climatic changes, so we make sure you are always ahead of the game.
Example: Single-Stage End-Suction Standard Pumps (NB / NK / NBG / NKG, LF), Horizontal Split Case Pumps (KP / KPV / HS) and Vertical Inline Volute Pumps (TP / TPE3.)
Some of the benefits of these pumps are:
• Optimised hydraulics in housing and impeller for unimpeded liquid flow.
• O-ring seal between pump housing and cover means no risk of leakage.
• Housing, impeller and wear ring in different materials for improved corrosion resistance, no sticking elements.
Pressure boosting
Grundfos's advanced booster set features application-optimised software. Here, functions such as the proportional pressure function used for friction loss compensation in large pipe grids are incorporated. Also soft pressure build-up function is ideal for installations with unstable power supply.
Example: Hydro Booster Systems
Grundfos hydro booster systems provide dependability, superior technology and easy operation for a range of purposes. Whatever the demand, Grundfos booster systems provide constant pressure at all levels. Whether one requires pressure boosting in residential buildings or high-rise office buildings, Grundfos has the right solution. Their booster systems are famous for always maintaining the pre-set pressure level, thereby providing optimal stability and the lowest possible energy consumption.
Wastewater
It is a known fact that majority of the water supplied to a high-rise is later generated as wastewater. Hence, it is critical to have an efficient wastewater management system in commercial buildings.
Grundfos' wastewater products and solutions are specialised pieces of technology where each one is designed to meet its unique set of demands. They share the intelligent design, high quality materials and high efficiency common to all Grundfos solutions.
Grundfos offers various products and solutions for the wastewater segment. Examples are given below:
Grundfos Grinder Pumps (SEG/SEG AUTOADAPT): These pumps have high discharge pressure which enables transfer of wastewater over long distances. It also has wear resistant grinder system that grinds solids into small pieces. This will help to pump the waste away through discharge pipes of a small diameter.
Grundfos Sewage Pumps (SE/SL – with patented S-Tube Impeller): These pumps are highly dependable and powerful, which is designed for handling unscreened raw sewage. This pump is acknowledged for its strength and durability with innovative features such as smart trim, smart seal and easy monitoring system.
Grundfos Dewatering Pumps (DPK/DWK): These heavy-duty dewatering pumps are designed with semi-open or enclosed impellers, which can be useful for various dewatering requirements. These pumps are made of corrosion resistant materials such as cast iron and high chrome stainless steel for harsh environments.
Grundfos Dedicated Control System: A wastewater solution is at its best when monitored and controlled by a Grundfos Dedicated ControlQ System that also allows sewage handling to be integrated in the building management system. And the Dedicated Controls remote-access feature ensures that one will never be caught off guard. Grundfos AUTOADAPT3 function makes a submersible wastewater pump a self-controlled unit with pressure sensors that control the pump's start and stop functions. AUTOADAPT3 also ensures easy installation, intelligent monitoring and much more.
Grundfos Pre-fabricated lifting stations: Grundfos pumping stations are prefabricated pits for collection and pumping of drainage water, rainwater, Sewage or any wastewater. The pump pits are available in Polyethylene, which is facilitated with built-in pumps, discharge piping, valves and control. That way, one can get a complete pumping station ready to go into the ground. Once the pumping station is installed, Grundfos claims that maintenance will be reduced to an absolute minimum. The combination of sturdy materials and convenient access to valves and pumps not only makes service easier, it also makes it much less frequent.
Fire protection
Grundfos fire systems ensure first-class safety for clients around the world. Grundfos designs and delivers fire systems ranging from simple pump-driver systems to highly innovative engineered and packaged systems in compliance with almost all relevant fire standards (NFPA – FM/UL, TAC, NBC).
All FM/UL listed electric fire pumps sets shall be supplied with FM/UL listed electric controllers in various configurations like full voltage starting/part winding reduced current starting/Star-Delta reduced voltage starting (open/closed)/Primary resistance reduced voltage starting/Auto transformer reduced voltage starting/Digital solid state reduced voltage starting/VFD starting.
Similarly, the FM/UL listed Diesel engine driven fire pump sets shall be supplied with FM/UL listed engine controllers intended for starting and monitoring fire pump diesel engines. They are available for use with 12 or 24-volt negative ground systems using lead acid or Nickel-Cadmium batteries. The controller monitors, displays and records fire pump system information.
Authored by:
Gangaprasad G,
Head – Commercial Building Services,
Grundfos Pumps India Pvt Ltd