06 Sep 2017
High-Rises committing towards greener tomorrow with LEED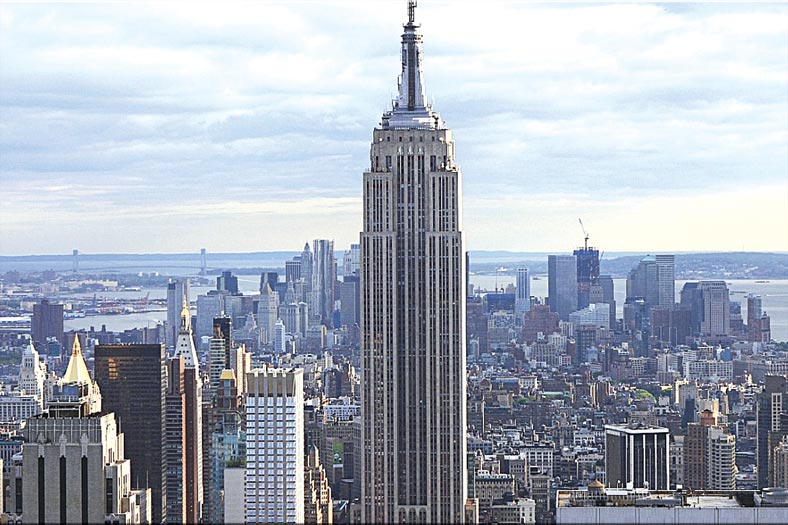 LEED certified buildings are proven to produce 34 per cent lower CO2 emissions, consume 25 per cent less energy and use 11 per cent less water than conventional buildings.
LEED buildings are healthy and resource-efficient
The mission of the U.S. Green Building Council (USGBC) and the Green Business Certification Institute (GBCI) is market transformation of the built environment towards more sustainable, inclusive, safe, resilient, equitable and healthier buildings, communities and cities. They constantly work towards achieving that goal through their globally recognised green building rating system – LEED. Since its inception in 2000, LEED has transformed the building sector through the sustainable design, construction and operation of buildings and communities. Today, more than 165 countries and territories certify through LEED. LEED certified buildings are proven to produce 34 per cent lower CO2 emissions, consume 25 per cent less energy and use 11 per cent less water than conventional buildings. With the release of latest version of LEED – LEED V4, in addition to improved energy and water efficiency, focus has also been expanded to include the impact of the built environment on human health. Through LEED V4, GBCI's aim is to incentivise and encourage design and construction of buildings, communities and cities which not only reduce their environmental footprint, but also deliver healthy spaces for building occupants through improved indoor comfort levels, healthier building materials and good indoor air quality.
Emergence of green high-rise buildings
The 20th Century witnessed several advances in building technology and material science. This led to the construction of high-rise buildings popularly known as skyscrapers. For several decades, these structures have represented the latest advancements in design and construction. In recent years, many of these high-rise buildings have transformed into green icons, demonstrating the latest in green engineering and technology. Each of these buildings is managed by leaders committed to reducing the environmental footprint of their respective buildings and in the process setting an example for others.
There are several iconic skyscrapers which have implemented green strategies and undertaken retrofit programs to achieve the highest levels of LEED certification. The Empire State Building in New York and Taipei 101 in Taipei are two such architectural icons, constructed over 70 years apart, striving to accomplish the best in environmental performance and delivering the finest quality of built environment to their occupants. The improvements to both of these buildings led to significant reductions in environmental footprint and cost savings.
Empire State Building
Completed in 1931, the Empire State building is one of New York city's most recognised buildings. Achieving LEED Gold certification in 2011, it is the tallest LEED certified building in the United States.
The retrofit of the Empire State Building enabled it to reduce its energy consumption by more than 38 per cent and save approximately $4.4 million in annual energy costs with a payback period of about 3 years. Additionally, projections indicate that the building's carbon emissions will be reduced by an estimated 105,000 metric tonnes during the next 15 years. By agreeing to purchase carbon offsets totalling to 55 million kWh per year, the Empire State Building is becoming carbon neutral. In addition to energy retrofits, significant measures were also implemented to improve the overall water efficiency of the building. One of the strategies to assist in achieving this goal was the installation of ultra-low-flow fixtures in the restrooms. The use of green cleaning supplies, low-emitting paints, adhesives and wall coverings, and the recycling of tenant waste and construction debris are some of the other strategies implemented to reduce the building's overall environmental footprint.
Taipei 101
Taipei 101 was completed in 2004 and is one of the tallest buildings in the world. It achieved LEED Platinum certification in 2011 and is today recognised as the world's tallest green building.
Taipei 101 invested significantly in retrofits from 2008 to 2010. The existing public lighting was replaced by more efficient luminaries and lighting controls. Energy management and control systems helped improve the efficiency of the heating ventilation and air-conditioning plant. Together these and other such strategies helped Taipei 101 reduce energy consumption by 33.41 million kWh per year and save over $2 million annually. Taipei 101 also reduced its potable water consumption by approximately 30 per cent. Compared to conventional buildings, this resulted in annual potable water savings of 28 million litres. Installation of low-flow fixtures and a dedicated water management system helped the project achieve its water efficiency target.
The Empire State Building and Taipei 101 are two of many global high rise icons which are leading by example. USGBC and GBCI believe that LEED is for all buildings and they are moving forward in its mission to enable all buildings to become more sustainable and to provide healthier work environments to all the occupants. They are continuing to partner and collaborate with various industry stakeholders in this mission. It has to be ensured that all future buildings, communities and cities are designed, built and operated in the most sustainable manner possible, thereby providing a higher quality of life for generations to come.
Authored by:
Apoorv Vij,
Senior Manager – Technical Development,
GBCI