04 Dec 2017
Is fire rated glass expensive?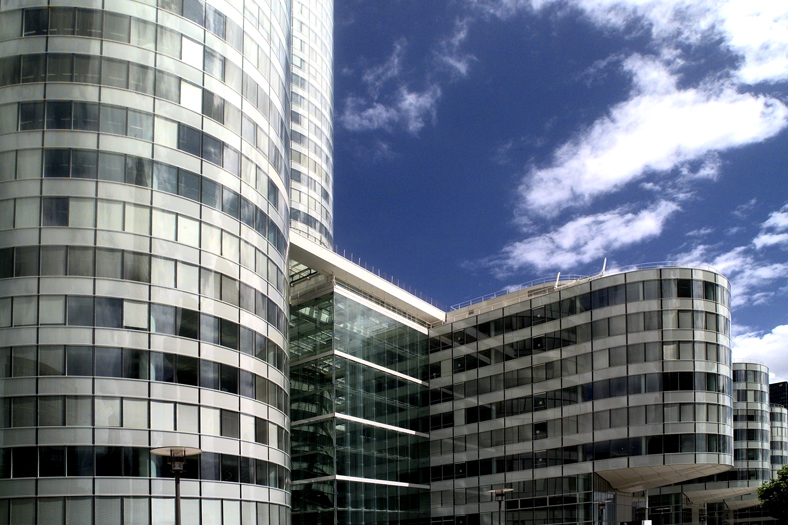 Need to know why fire-rated glass is expensive.
Fire outbreaks can take place at any point of time and can destroy beautiful structures, buildings, etc. Fire-rated glass provides protection against heat, flames, fire etc and helps in reducing and spreading the fire. These fire-rated glasses are believed to be expensive. Whether or not this feature shades a light on the same.
Is fire-rated glass expensive?
Speaking about whether a fire-rated glass is expensive or not, Tariq Kachwala, Director, FG Glass Industries Pvt Ltd says, "Relatively, yes. Fire-rated glasses are made of very special glass compositions that are designed to withstand fire for up to four hours. Compared to ordinary soda-lime silicate glasses, fire-rated glasses can be anywhere between 10 to 25 times the price, however their applications and safety levels are entirely different and not comparable. "
Ordinary soda-lime silicate glasses can break in a couple of minutes when exposed to fire and cannot be used in critical fire-protective areas like staircases, lift-lobbies and compartmentation walls, etc. In contrast the right choice of fire-rated glasses can provide safety against flames, heat, hot gases and smoke and prove to be the crucial difference between life and death in the event of fire. It is also important to use the right framing system and accessories; else the fire-rating is not applicable.
He adds, "Fire-rated glasses are increasingly becoming popular, especially in fully glazed doors and partitions, owing to their transparency compared to traditional materials like brick walls and gypsum boards. They offer architects and designers tremendous design flexibility with a very high functional value. Demand for fire-rated glass in India is growing exponentially over the last five years and today are an indispensable part of a building's fire-rated strategy and architecture."
Kapil Chikodi, Head – Business Development, Glass Wall Systems also believes that the fire-rated glasses are expensive. He says, "This is a speciality product and basically used in refuge areas and other areas wherein as per fire department norms are suggested. It is an expensive glass because of the kind of technology or the processing used to manufacture these glasses. It does serve the purpose because only at certain areas people can be evacuated on safer side."
Fire-rated glass solutions
FG Glass Industries
FG Glass has an exclusive collaboration with SCHOTT Technical Glass GmbH from Germany for their fire-rated glass range. SCHOTT is a worldwide leader in fire-rated glass and their products are used across the world owing to their patented technology and superior functionality.
In India, the PYRAN S brand has now become synonymous with high-quality fire-resistant transparent glass. This unique borosilicate glass offers class-leading clarity (92 per cent light transmission), unmatched strength and fire-resistant performance for up to 120 minutes in large panel sizes. An unmistakable and unique characteristic of PYRAN S is its ability to stay transparent in fire, which is extremely critical to facilitate rescue operations as well to plan efficient fire-fighting resources by the authorities. With more than 500 installations across India, including airports, malls, commercial towers, hotels and residential complexes, PYRAN S has a proven track record for its serviceability and performance.
Apart from PYRAN S, SCHOTT also offers other glass solutions like the UL-rated PYRAN Platinum and PYRAN Star glass ceramics and the PYRANOVA range of insulated glasses. Collectively, these constitute the widest range of fire-rated glasses available in the country and based on the application and protection required, can satisfy all possible architectural requirements and fire-safety codes.
Glass Wall Systems
Glass Wall Systems offers the complete solution for installation of fire-rated glasses in its façade glazing system. The company has already installed at few tall buildings in the refuge areas. It has designed the system to suit to the requirements as per fire department norms and suggestions. Glass Wall Systems manufactures fire rated doors, wherein it integrates the fire rated glass in the door area depending on the requirement of visible area as per suggestions put forward by the dept. or client. "We at GWS do provide the best solution for fire rated glasses whether it is part of façade or fire rated door," informs Chikodi.
Tariq Kachwala, Director, FG Glass Industries Pvt Ltd
Kapil Chikodi, Head – Business Development, Glass Wall Systems