11 Jan 2018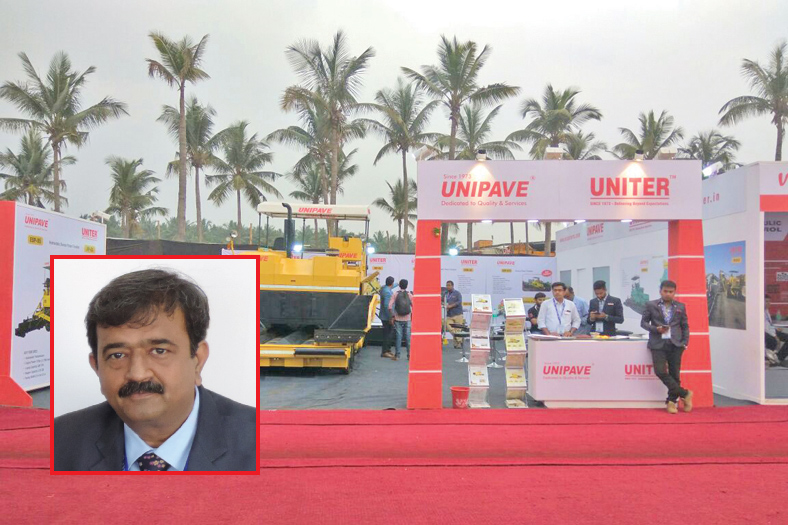 "Being an Indian manufacturer is the biggest advantage we have as it brings lots of trustworthiness for our customers. Secondly, pricing what we offer is highly competitive. Also, we are second to none in terms of providing after-sales services," claims Sanjay Sureliya, Managing Partner, Uniter Engineering Products.
Uniter Engineering Products is an Indian construction machinery manufacturing company that offers a wide range of Paver Finisher Machines for road construction projects. The company has business legacy since 1973 with roots into dam gate and road construction machinery manufacturing.
Uniter manufactures paver finisher machines which are best fit for paving bituminous, wet-mix, GSB, DLC or DBM material. These machines are suitable for constructing highways, inter-state, intra-state, town, city and village roads.
According to Sureliya, "Indian requirements are different than that of the overseas especially when it comes to deploying and operating high-end machines.
We offer machines that are apt for Indian operating conditions, easy to operate and deliver better value for money."
Pioneering road making technology
Uniter offers application oriented models to choose according to work requirements with options to control slope and grade electronically or manually. Sureliya adds, "We are pioneer in indigenous developing and manufacturing of hydrostatic drive paver finisher with electronic sensor for slope and grade control."
Uniter has specialised road construction equipment namely paver with parabolic screed for test track paving and hydraulic power packs for holding equipment working on slope.
New launch
Uniter has introduced a new paver Model UHD-45 to upgrade the conventional mechanical paver finishers. "After an extensive R&D, we found that the hydraulic transmission is quite better that the mechanical transmission. Benefits of using complete hydraulic system include increased in machine efficiency and reduced operating costs," informs Sureliya.
The newly launched paver UHD-45 is equipped with hydrostatic drive for traction and hydraulic drive for conveyor for paving. Hydrostatic drive for traction gives stepless speed from zero to maximum and
has only two gears low for working and high for travelling. Clutches are not there in hydrostatic drive. "Hydraulic drive is very smooth in working and has very less maintenance as compared to mechanical drive," claims Sureliya.
UHD-45 machine is specially designed for paving road upto width from 2.5 metres to 4.5 metres. As the size is compact it is easy to work and relocate. Special care has been taken for easy operation and servicing in the machine.
Expanding network
With the aim of being closer to the customers, Uniter plans to expand its touchpoints across Maharashtra and Karnataka where the population of their machines is increasing.
Sanjay Sureliya, Managing Partner, Uniter Engineering Products