06 Mar 2018
"Price will play a smaller role in decision making"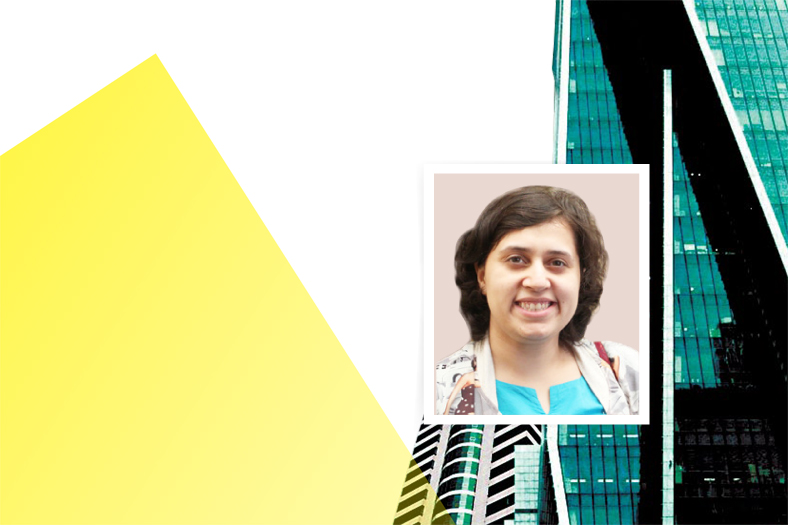 Going forward, it is essential for the industry to come and work together to create a fairer marketplace where products are evaluated in honesty on basis of their technological advancement.
Anandita Kakkar, Deputy General Manager, Kryton Buildmat Co. Pvt. Ltd.
The Indian construction chemical market is projected to reach $1,890 million by 2020. What opportunities do you see for the market?
The past decade has shown a phenomenal increase in chemical consumption. Big and small players have entered the arena as they can see a shift from mechanical processes such as brick bat coba and membranes to an integral solution. The highlight over the next 4-5 years will be large-ticket infrastructure projects that expect solutions that are economical, save time and do not need constant maintenance or repair. Projects such as dams, ports, metro, railway, refineries, airports etc. are opening up the market for international technologies that will work specifically for the Indian conditions.
What is the role of construction chemicals in achieving sustainability in construction?
There is a constant focus on durability of infrastructural projects and even the real estate is now highly regularised. For construction chemicals, it is essential to innovate, update and deliver solutions that make the structure stronger from the very core. The solutions provided need to meet all stringent international certifications and should work with the diverse Indian conditions. Their role is to minimise the need of non-sustainable mechanical products, that leave a negative footprint on the environment and also need constant repair and uptake, using resources such as petroleum etc. I feel, sustainability also depends on the lifecycle of the building and the product, if the product works for the entirety of the structure's life and keeps it safe from durability reducing agents such as chemicals etc. we can build a more sustainable future.
Tell us about Kryton's latest product in the market.
Kryton Buildmat has just launched two new products – Krystol Waterstop Grout and Krystol Broadcast.
Krystol Broadcast is a dry shake crystalline waterproofing treatment that transforms new flatwork concrete into a permanent waterproofing barrier. Krystol Broadcast is trowelled in during the final finishing to become an integral part of the concrete that replaces the need for conventional membrane waterproofing systems. Krystol Broadcast features a unique dye to ensure uniform distribution.
Krystol Waterstop Grout is a unique crystalline grout used to create an internal or external waterstop at construction joints, pipe penetrations, tie-holes etc.
What are the USP of your newly launched products?
These products work with water and un-hydrated cement particles to form insoluble needle-shaped crystals that fill capillary pores and micro-cracks in the concrete and block the pathways for water and waterborne contaminants. These crystals permanently fill the pores, capillaries and hairline cracks of the concrete mass, and continue to grow throughout the concrete, reaching lengths of many inches over time. Once the concrete has cured, the crystalline chemicals sit dormant until another dose of water (such as through a new crack) causes the chemical reaction to begin again. The ability to reactivate in the presence of water gives Krystol-treated concrete the ability to "self-seal". When cracks form due to curing shrinkage, settling, seismic activity, etc., water entering through them causes new crystals to form and grow, blocking and filling the cracks. Any moisture introduced over the lifespan of the concrete will initiate crystallisation, ensuring permanent waterproofing protection. Our products are also unique in our reaction within the structure as we react with cement and not by products of cement or lime. as the presence of un-hydrated cement is assured through the life of the structure, Kryton products have the required chemistry to react with them for the life of the structure.
What are your future plans?
Going forward, it is essential for the industry to come and work together to create a fairer marketplace where products are evaluated in honesty on basis of their technological advancement. Considering the highly specialised requirements of various projects across the country, price will play a smaller role in decision making as contractors, developers and engineers will put more value to the actual performance of materials in both India and internationally. The building materials industry should expect quality as the main agenda and develop and sell products, solutions and services that have quality at their core so that we can design a new stronger, more durable and sustainable India.