03 Apr 2018
H&R Johnson: Transforming The Tile Experience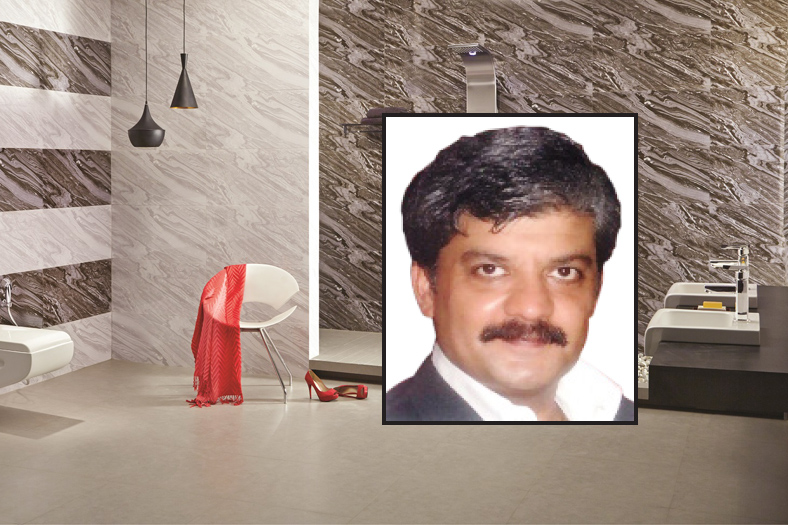 H&R Johnson is a leading integrated lifestyle solutions provider across categories like tiles, bathrooms and sanitaryware, modular kitchens and furniture, and engineered marble and quartz. H&R Johnson has consistently pioneered new innovations and maintained a stronghold on the market for over 6 decades.
Innovations in Ceramic Products
H&R Johnson's innovations in ceramic products have led to them creating new categories e.g. industrial application tiles, swimming pool tiles, etc. Some of the innovations we've pioneered over the years include anti-skid tiles and water repellent tiles for bathrooms, rectified wall tiles, industrial and pavement tiles, vitrified wall tiles, scratch-free tiles, stain-free tiles, anti-bacterial tiles, germ-free sanitaryware to name a few.
Wide range of Tile Solutions
H & R Johnson offers the widest range of tile solutions, not only providing tiles for every space like living rooms, bathrooms, kitchens and outdoors but even a range for tiles for specialty application and demanding environments. They have tiles for industrial floors, swimming pools, anti-static tiles for server rooms and for external cladding too. The company's industrial tiles range includes high performance tiles, alkali resistant tiles, anti-static tiles and scratch free tiles. For commercial spaces, H & R Johnson has hi-traffic tiles, swimming pool tiles, porcelain tiles with germ-free quality etc. For households, it offers anti-skid tiles for bathrooms, stain and scratch resistant tiles for living room and kitchen, germ-free tiles for both floor and walls, large format tiles etc. In short, H & R Johnson offers a comprehensive range of tiles covering almost all possible applications.
Recently, there has been an upsurge in the demand for sustainable products that are not just aesthetically pleasing but also eco-friendly. Keeping in mind this demand, H&R Johnson has been at the forefront of introducing technologically advanced products like Cool Roof SRI Tiles which help reduce electricity consumption or the germ-free range of tiles and sanitary ware for bathrooms and floors which reduce the dependence on chemical disinfectants usage.
Technology in Johnson Bathrooms
There are some very innovative and sustainable germ-free and water saving sanitary ware and faucets that are available in the Johnson Bathrooms range. For instance, the Thermostatic Shower Set by Johnson Bathrooms provides precise control over the mix of hot and cold water. It comes with cascade flow rain showers and body jets which gives therapeutic massage benefits and a complete luxury shower experience.
The Elite collection of faucets, rain showers and accessories have been designed using superior quality stainless steel and silicon nozzles, making it unique as they are easier to clean while ensuring uniformity in water flow from all nozzles. To address the overall well-being of the consumer in regards to health, Elite collection also has the chrome-plated faucets that use high quality of brass to ensure uniform flow and temperature of water. Water-saving technology and thermostat control are add-ons to this list of features.
The free-standing bath tubs by H&R Johnson have been designed using high quality gloss Lucite special cast acrylic sheet with fibre glass reinforcement. The thick acrylic sheet gives consistency in colour which does not fade or turn pale even after years of use. The bath tubs come with an extra deep design for full body immersion which can be easily installed in a free-standing configuration.
Nano technology
At the moment, H&R Johnson has implemented Silver Nano Technology in some of its sanitaryware products giving them unique anti-bacterial properties which provide superior hygiene and protection from germs. The germ-free sanitaryware range of Johnson Bathrooms with silver nano technology has unique anti-bacterial properties, giving superior hygiene and protection for your family.
Virtual Reality Platform
When it comes to retail technology, Virtual Reality and Augmented Reality has completely revolutionised the in-store experiences. These new age technological mediums not just help is easing the entire process of browsing, selection and buying but also provide a very interesting and interactive experience to the consumers at the store.
Being at the forefront of innovation, H&R Johnson has introduced a state-of-the-art Virtual Reality (VR) platform which will completely transform the browsing, selection and buying process of different product categories when it comes to designing residential and commercial spaces. Currently, the Virtual Reality platform has been setup at the 3 new display centers – House of Johnson Experience Centers in Chennai, Kolkata, Guwahati and Coimbatore and will progressively be introduced at more of the brand's stores.
Authored by:
Pankaj Sharma,
President
Johnson Bathrooms & Kitchens