03 Apr 2018
"No high-rise without elevators"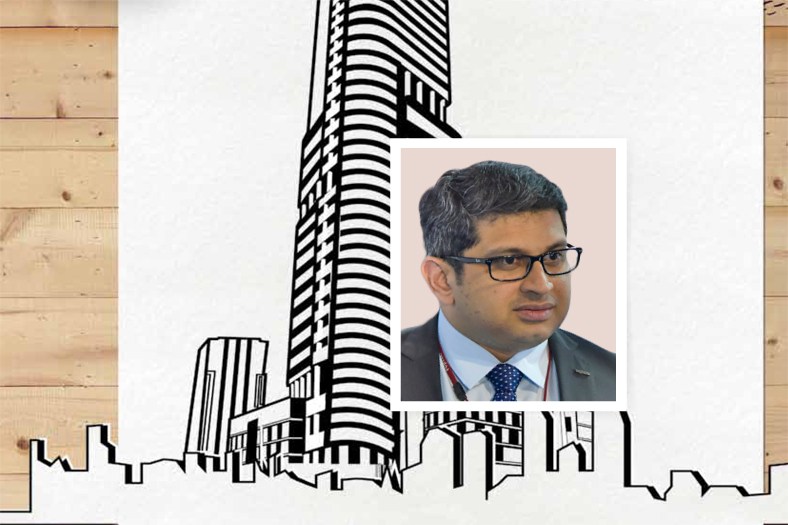 Sreekumar Nambiar, Sr. General Manager- Sales & Marketing, Fujitec India Pvt Ltd
It is due to technologically advanced elevators, that high-rise structures are seeing the light of the day.
India is the second largest elevator market & is expected to grow at 16 per cent CAGR, touching 89,000 units by 2018. What are the challenges that industryis facing?
The elevator market in India is second only to China and further growing at a very fast rate. More and more players are venturing into this segment; especially Chinese companies because the existing players might not be able to cater to the complete market in the near future. The challenge for the elevator industry in the time to come will be of installation and safety of elevators. In all, the market for elevators in the country is on an uptrend
With advent of 100 smart cities programme and related government schemes, the elevator market has turned their focus on catering to high-rise structures. How is the industry serving the same?
Without elevators, there would be no high-rise buildings. It is due to technologically advanced elevators, that high-rise structures are seeing the light of the day. There is a lot of research being carried out within the industry to make elevators more efficient and green. As the skyscrapers grow taller, the elevator industry will also innovate and change in order to cater to it. Globally, there is a lot of research happening and Fujitec is also at the forefront of research to meet the challenges of future.
What are the offerings of Fujitec for the high-rise buildings in India?
From the beginning the focus of Fujitec has been on Mid and High rise buildings. In India, Fujitec manufactures elevators in their state of the art plant at Mahindra World City, Chennai. The product offerings are in line with the market requirements in India. Fujitec also offers their latest destination floor guidance system "ÉZ SHUTTLE" which manages the traffic more efficiently.
What is the future of elevator industry in next 5 years?
Technology based maintenance through Internet of Things will change the way maintenance of elevators is being done. With the help of high definition cameras, sound systems and internet elevators can be monitored virtually from anywhere in the world and this would be a big game changer in the future.