03 May 2018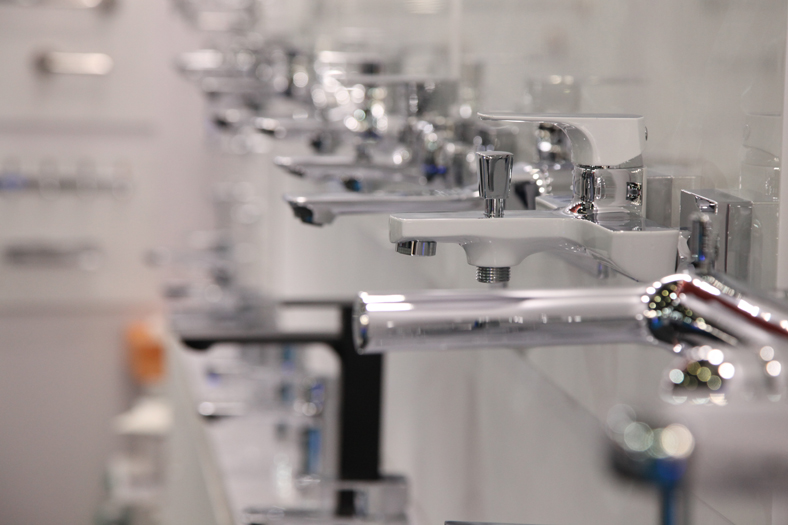 Technologies to recycle water resources to play important role in luxury bathrooms
As the demand for luxury living continue to grow, the future of urban development and smart cities may not just be front of the wall high-tech automated technologies but also back of the wall solutions that ensure air quality is pure, water is clean, resources are recycled and most importantly accessible.
This new-age concept of luxury living was brought to the fore at ISH India powered by IPA which made its Bengaluru debut last month. Highlighting the need to re-engineer basic infrastructure solutions and sanitation systems without compromising on luxury amenities, 68 companies from India, China, France and Germany displayed a gamut of new products in sanitation, plumbing and bathroom technologies. With participation from a majority of market leaders in this segment, the platform attracted a wide representation of regional experts, architects and key influencers and the dozens of product launches and live demonstrations kept 6,567 buyers and industry professionals engaged at the three-day fair.
Business was at peak as many exhibitors confirmed that networking at the fair resulted in strong leads and numerous deals were already in the pipeline – in just three days. Jayant Kumar, Head – Projects, Ashirvad Pipes shared: "It has been very exciting response to our new introduction of the worldwide patented product – struther, and even our consultants who knew Ashirvard earlier were happy to know about this new addition."
Hindware which recently ventured into back of the wall segment introduced a new range of products at ISH India and also received serious business inquiries. Rajesh Pajnoo, President – Pipe Division, Hindware said, "We have now ventured into the back of the wall segment and have introduced PVC, CPVC, UPVC plumbing products which cover plumbing range tailored for the Indian market. We have managed to generate a lot of inquiries from retail, builders, and consultants who visited the fair. We are positive about closing many deals and will definitely be there for the next edition in a big way."
Founder-Architect of Annkur Khosla Design Studios, Annkur Khosla, who was at the fair highlighted: "The idea of having water-rester or pressure reducing valves or how to meter water and attend different aspects of growing concerns is coming out strongly through the product showcase at ISH India. Good design, good technology and good technical feedback is what I will be taking back with me."
Panel discussion highlights solutions for luxury bathrooms of the future
As an extension of luxury living, bathrooms have become a key focus area for new technologies. The all-women's panel on "Luxury Bathrooms" comprising of the who's who of Indian architecture and interior design space was a fitting end to the three-day fair on plumbing, sanitation, bathroom and kitchen, renewable energy and home automation systems in India redefining the concept of luxury homes.
Amardeep Singh, Principal Architect, AD Architecture Pvt Ltd who attended the session explained: "Bathrooms have become a big talking point not just in luxury homes but also among our middle-class households. With improving technology, there are so many new things coming in this segment. I was quite happy to listen to the discourse on luxury bathrooms. It is important to have these efforts to create this synergy between various stakeholders."
Actively voicing the concept of "Responsible Luxury", the panel concluded that water will be the most essential luxury element in luxury bathrooms of the future and technologies that can restore and recycle resources will play an important role. "What has clearly emerged at the panel discussion is that while luxury is a choice each of us make, in the context of resources available, we have to couple it with responsibility. Conscious luxury is the way we have to look at for homes and every other spaces we create," Swanzal Kak Kapoor, Architect, Saka explained.
With a continued focus on plumbing, sanitation, bathroom solutions along with a dedicated segment for kitchen, renewable energy and home automation systems in India, the next edition of ISH India powered by IPA will take place from 28 February – 2 March 2019 in Mumbai.