02 Aug 2018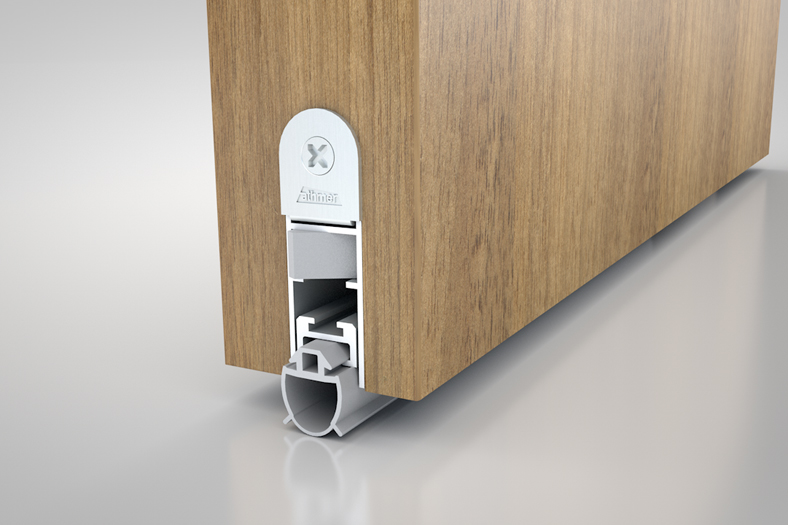 Sleek Boards Marketing Services introduces world-class accessories from Athmer Sealing Systems in India necessary for optimum performance of a door.
AthmerSeals help in achieving the key functionality of a door by bettering the privacy of sound function that every type of door should provide. Athmer is a world-renowned company, producing automatic door seals and perimeter seals for more than 60 years.
Athmer offers the right solution for practically every type of application – both new builds and renovation projects. The automatic door seals support the principles of sustainable and energy-efficient building.
Advantages of Athmer Drop Down & Perimeter Seals
• Noise pollution reduction
Doors with Athmer Seals prevent noise from penetrating from the outside to the inside or vice-versa.
• Smoke proof
Special sealing profiles made of smoke-resistant materials enhance safety.
• Moisture proof
Doors with automatic drop seal can isolate moisture, and make indoor more comfortable.
• Draught-free-well-sealed doors reduce air draught in the room. This creates a more comfortable room climate and increases the personal well being!
• Energy saving
Thanks to well-sealed doors, less energy is needed for cooling in summer and less energy is needed for heating in winter.
• Protection from insects
The sealing of the gaps of the door provides effective protection against the penetration of insects from door gaps.
• Fire proof
Special sealing profiles made of smoke-resistant and fire retardant materials enhance safety.
• Radiation protection
Specially developed for radiographic rooms in hospitals and medical practices.
Athmer radiation protection seals help to reduce the radiation level.
Application
Athmer's extensive range of automatic drop down seals guarantees a drop seal for every type of door, be it an alluminium door, PVC Door or wooden door.
The door industry in India is maturing with more and more engineering orientation. It would be a good time to introduce the real door sets as they are available in other developing and developed economies of the world.
For more details, send an email to Sleek Boards Marketing Services
sleekboards@gmail.com or Call on +912025463471/25421021.