03 Jan 2019
Luminous offers host of electrical offerings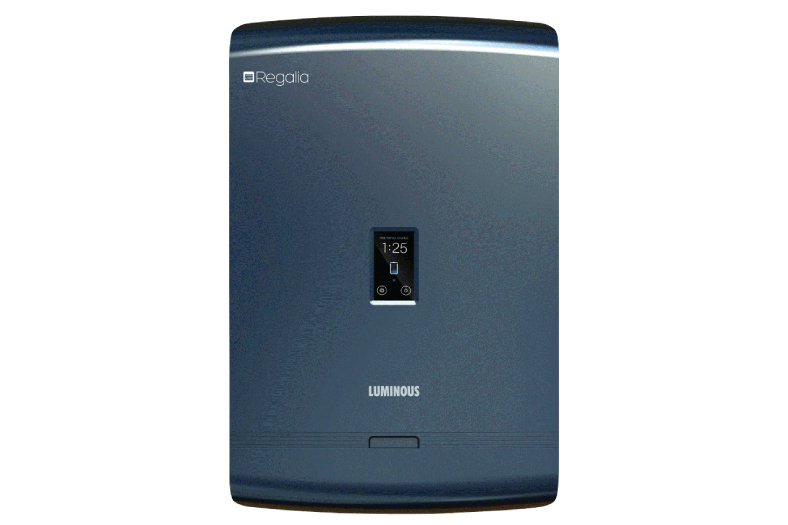 Luminous Zelio WiFi can connect with smartphones and remotely monitor the power situation at home from anywhere in the world. Zelio WiFi is a pure sine wave, state-of-the-art smart home UPS with Wi-Fi connectivity that can display device statistics at the touch of a fingertip using an Android/iOS app. The app can display power back-up time, load percentage, battery charging time, battery charge status, input supply voltage, power cut trend and much more. Consumers can remotely monitor the power situation at home from anywhere in the world.
The new product offering is the outcome of a robust research and development focused on customer-centric innovation. The product comprises of a digital signal processing core that yields high performance and is equipped with a display that shows power back-up in hours and minutes. It can be used to provide power back up for all domestic appliances and comes with in-built protection features to overcome issues like short circuit, over-heating or wrong wiring.
It has a learning software that adapts to the different types of batteries and their current discharge status to predict the remaining back up time. It also offers an easy bypass switch to bypass the device and allow mains to be available without any wiring changes, in case of a device fault.
Luminous Regalia is India's first wall-mounted smart power backup system. Its innovative design, long life and maintenance-free promise makes it ideal for household use. The lithium ion-based power back-up system can be wall mounted and comes loaded with multiple user-friendly features. The system is aesthetically pleasing in modern style with an expected lifespan of up to 10 years. It uses the lithium ion battery technology which makes it maintenance free and removes the need of periodic water top up.
Signature Fan Collection:
Signature Fans Collection is India's first range of fans with unique design themes imbibing personalities of cities like Jaipur, London, New York & Rio de Janeiro. The range offers a truly international accent to the homes of consumers and gives them the option to choose the one they relate more with.
Smart Glo LED Bulb:
With Luminous Smart Glo Bulb, consumers can enjoy wireless control of their lighting system with the special app. The bulb can create vibrant lighting or a soothing atmosphere with a mix of different colours. Consumers can make modifications as per liking with versatile features ranging from brightness setting to colour adjustments. Consumers can be a step ahead with smart scheduling to automate lighting.
For any further information please, visit
www.luminousindia.com