02 Apr 2019
Experience the next Index trade fairs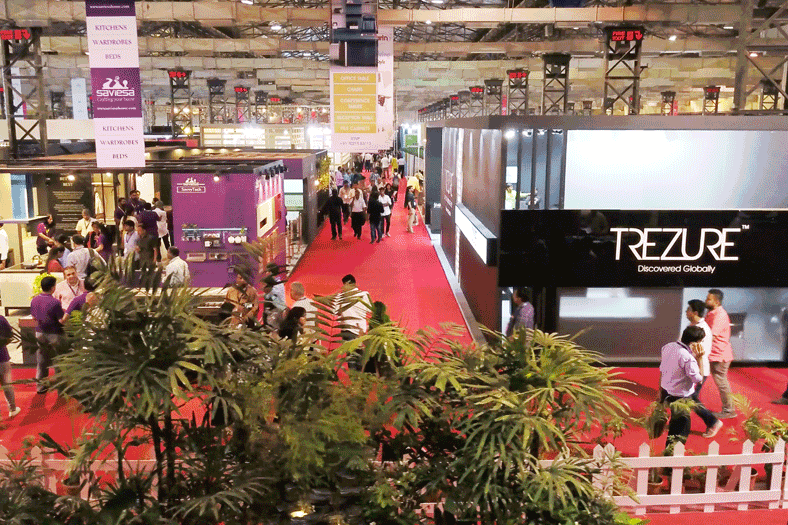 The 31st edition of Index trade fairs, one of India's largest B2B events on interiors, architecture and design will be held in Mumbai from May 1-4 2019. The fair consists focused pavilions, namely, IFFA pavilion, comprising furniture, furnishings and artefacts, kitchen and appliance pavilion, office pavilion, displaying office workstations, chairs and accessories, lighting pavilion, interfurn with furniture hardware, fittings, architectural hardware, woodworking machinery and tools, ceramic pavilion and Index Innomat, a newly introduced pavilion exhibiting the latest range of materials used in architecture and interiors such as glass, paints, stones, laminates, floorings, plywood and other newly evolving materials. Besides these pavilions, the event will also have design installations and business lounges designed by eminent architects and interior designers and a specially curated pavilion showcasing works of art, paintings and sculptures. Index trade fairs 2019 covers a gross area of over 400,000 sq. ft., with more than 500 participants promoting over 3,000 brands.
Besides the well-known brands from India, internationally acclaimed brands from Italy, Germany, Turkey, Spain, Romania and other European countries along with Canada, China, Malaysia, Indonesia and other Asian countries will have a strong presence at the event which is expected to draw over 45,000 professional and trade visitors from all over India and the overseas.
This year, some of the themes include 'creating green urban spaces', 'design conversations', 'value of arts and traditions in 21st century interiors' and 'exploration variable materials in a modern interior design' which will be addressed by some of the most distinguished architects and designers from India and overseas. Another highlight of Index 2019 show is the 'Awards and Networking Night', where the best and brightest stars from the profession and industry are to be awarded and felicitated for their best projects, besides, their service and leadership to India's fast growing interiors and architecture sector.