A diverse range of construction chemical products and services from SP Concare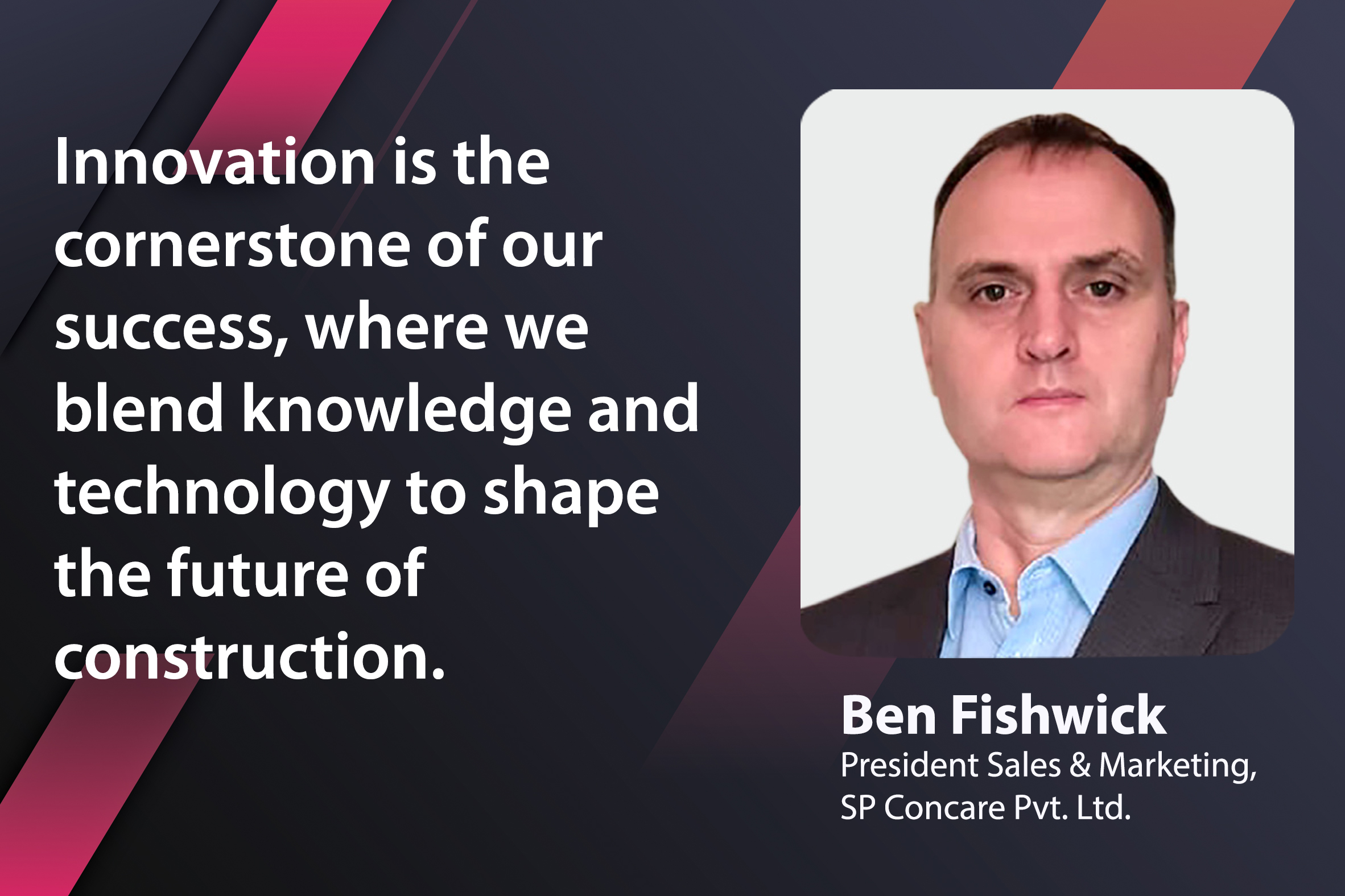 "Innovation is the cornerstone of our success, where we blend science and strength to shape the future of construction."
SP Concare's manufacturing process revolves around three key principles: sourcing high-quality raw materials, formulating precise product compositions, and rigorously testing for technical performance. They boast a state-of-the-art R&D lab to assess product performance against international standards. The heart of their manufacturing lies in formulation, balancing technical excellence with affordability. Their technical team's expertise has often enabled them to surpass core competitors in various projects.
In the dynamic construction industry, SP Concare adopts a solution-oriented marketing strategy. Their marketing teams are strategically positioned across developing areas, facilitating direct client engagement.
SP Concare recognises the limited awareness of construction chemical technology among the general public and conducts marketing expeditions to educate civil society on its benefits. They have organised guest lectures for consultant organisations and waterproofing associations and collaborated with educational institutions to spread awareness among the younger generation.
R&D and Innovation
SP Concare places a strong emphasis on R&D and innovation. Their unwavering commitment to customer-centricity is evident through substantial R&D investments, resulting in cutting-edge construction chemical solutions. These innovations meet industry standards and cater to unique customer requirements, fostering trust and loyalty. This dedication to innovation has catapulted them to a leadership position, consistently outperforming competitors and reinforcing their status as a trusted partner in the construction industry.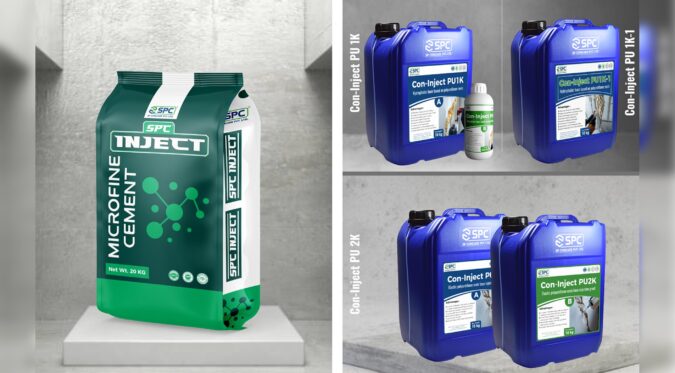 Products and services offered by SP Concare
SP Concare offers a comprehensive range of construction chemical products and services, including admixtures, repairing products, pocket grouts, synthetic flooring systems, waterproofing coatings, protective coatings, joint sealing products, and strengthening systems. Additionally, they provide turn-key solutions for flooring, waterproofing, repairing, and structural strengthening through authorised applicators.
New Innovations by SP Concare
SPC INJECT (Microfine Cement): SPC Inject is a pure Portland clinker that is finely grounded to obtain a blain size of>690. Its superfine size facilitates effective penetration in tight joints, cracks and fissures and makes the injected area watertight. All the ranges of SPC Inject set faster than the conventional cement. The fast-setting property further reduces waiting time and increases work productivity.
CON – INJECT PU 1K: A single-component, hydrophobic foam expanding significantly upon contact with water, forming a closed-cell rubber-like structure unaffected by water or dryness.
CON – INJECT PU 1K-1: Reacts with water to yield a polyurethane semi-rigid foam, penetrating cracks effectively with adjustable reaction speed and no shrinkage or swelling.
CON – INJECT PU 2K: A two-component, solvent-free, low-viscosity polyurethane injection system for sealing cracks in concrete structures joints in concrete, stone, and masonry permanently.
For more info visit : https://www.spconcare.com/
29