A good design allows people to feel happy, be comfortable and flourish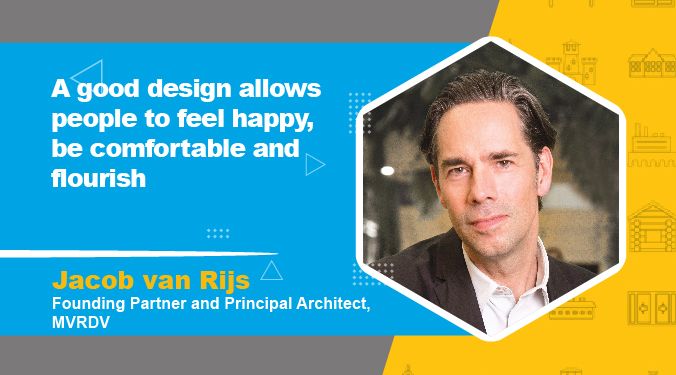 Having said that, good designs should be brave and we as professionals should find creative solutions, even in low budgeted projects, says Jacob van Rijs, Founding Partner and Principal Architect, MVRDV.
van Rijs dwells on his architectural journey and points out that for any project, the client's brief or a competition is often a starting point but there's really no magic recipe for designing a building.
What is your idea of good design?
For me, architecture is about the end users. A good design is one that allows people to feel happy, to be comfortable, to achieve their goals, and to live together well. But good designs should also be brave. I think we can always find creative solutions, even in low budgeted projects. For example in our Future Towers project in Pune, we mixed affordable housing with apartments for the middle class. Rather than choosing a familiar building type for this mixed-use housing project, we imagined a structure resembling a landscape formation, with peaks and valleys, canyons and bays, and grottos and caves. A variety of indoor and outdoor amenities and unusual spatial qualities encourage a rich social life to develop, thus creating a community.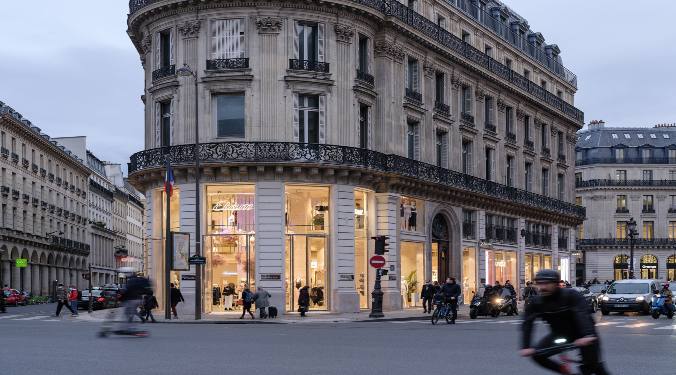 Who are some of the architects you adore? In the initial days of your journey who are some of the architects you have worked with?
Admiration is a difficult concept; I do admire the ideas and craftsmanship of many of my peers, but I don't like the idea of the starchitect. I believe architecture education is 'too focused' on creating this type of architect, as if we are creating projects alone. In real life architects are usually working in teams. To return to your question: I have worked with many good architects, if you have a fruitful collaboration, the result is always better. One of the younger firms I collaborated with, is the Danish architect COBE. We developed the Roskilde Rock campus with them, in Denmark, that was a period of serious fun.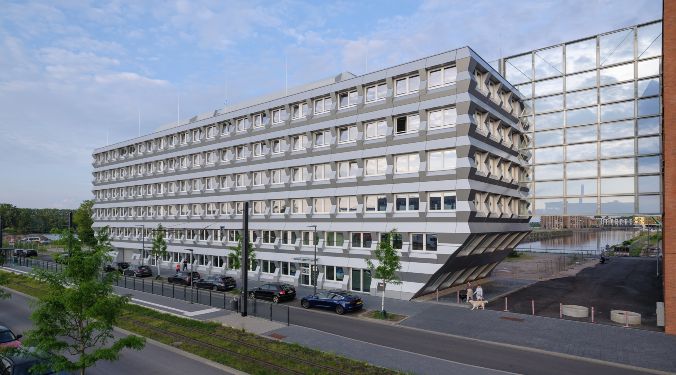 Which project according to you was among the first ones to put you in the hall of fame?
Our design for a Dutch broadcasting company in the early nineties has really put us on the map – we were still in our twenties and it was great that the client entrusted us with this assignment – and of course the Dutch Pavilion for the Expo 2000 in Hanover. That was really an exciting project for which people lined up. The stacking of landscapes with a forest on the 3rd floor, was quite innovative for that time. Actually I have some nice news about this project; we are currently transforming it into a co-working office building, and two new buildings will be added on the space surrounding the pavilion. The design maintains the qualities of the original design and reinterprets the original project's concept for the two new buildings.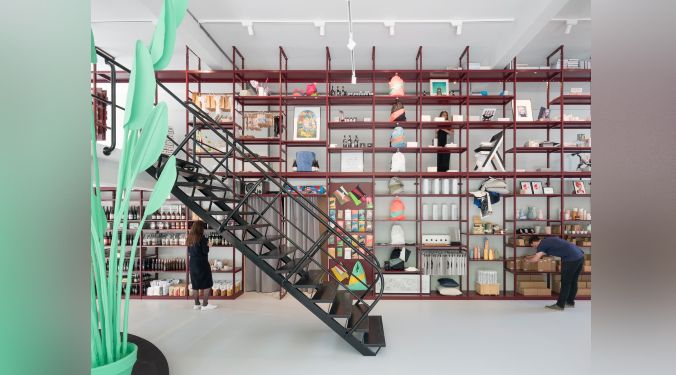 Post the client brief, what do you do to adopt a design strategy which does not compromise your creative prowess whilst addressing your clients needs?
The client's brief or a competition is often a starting point but there's really no magic recipe for designing a building—you have to look at the situation from every angle and decide what fits. That could mean starting from the façade first, or sometimes it could mean that the façade is the least important part of the design. I like to find new ways. One example which comes to my mind is the collaboration we had with the Delft Technical University of Technology where we experimented with various types of glass facades, in combination with other materials. That was an exciting and creative process. In general at our bureau we are driven by all kinds of research, we work in interdisciplinary ways. We don't really compromise I think, but sometimes we deliberately take on commercial assignments because we believe we can make a difference.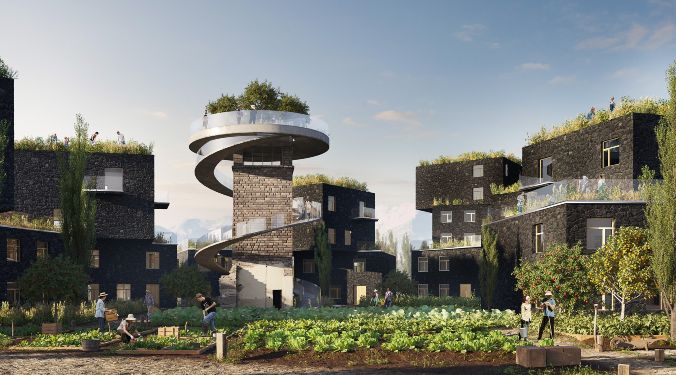 As an architect, who has worked on numerous projects, what are some of the challenges you have witnessed in your profession so far? How do you address them?
Projects can be challenging in many ways: momentarily the market prices of building materials are rising so developers are faced with higher budgets which sometimes lead to different choices. Of course Covid-19 was challenging too and for the past two years we had to conduct a large part of our work online. We couldn't travel to our project sites even if we did, It was very rare. Having said that, we still managed to work on Pixel, a 85,000-square-metre mixed-use development in Abu Dhabi which features 525 apartments, shops and offices situated around a lively communal plaza. I have to confess It was even harder to teach at the University of Berlin and I really didn't like conducting lectures online, especially not after a day of online meetings. On the other hand, it has also allowed us to be more efficient and sustainable. We have adopted a new travel policy this year in which we really look to travel more smartly. So no more nine hour plane rides for a one hour meeting.
Likewise I find it quite sad that a lot of buildings are demolished, when a transformation would have saved it and is way more sustainable. In Berlin I am working on a large-scale formation of an historic site that once was very important to the Berlin movie industry. Great to bring that creative spirit back to life with fairly simple and low tech interventions.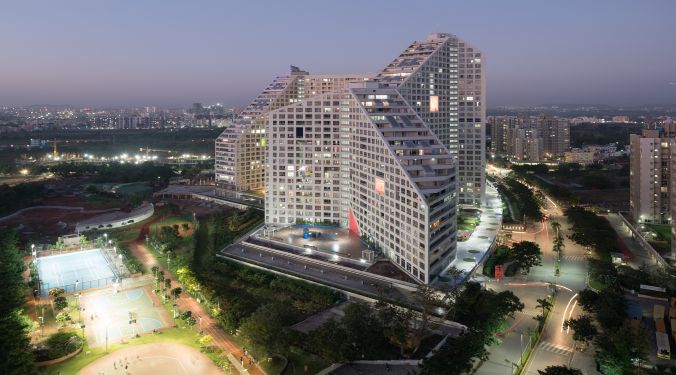 What led to the inception of your studio?
In the early nineties, Nathalie, Winy and I were working for different architecture firms in the Netherlands. We worked together on an entry for the second Europan competition, which is a big European competition organized for young architects bi-yearly. That design was for a housing project in East Berlin, right after the fall of the Berlin Wall, so it was an exciting project to work on. We were selected as the winner of the competition, so as a result we started an office together in 1993.
What are some of the projects which are close to your heart and why? Which are some of the recent projects you are working on?
I am probably not the only architect who tells you he likes all his projects. It is hard to choose, they are very different in intention and scale. One of the recent ones I like is WERK12 in München, again a refurbishment, and what we did for the Fuggerei. The Fuggerei in Augsburg, Germany is the oldest existing social housing complex in the world around 500 years old.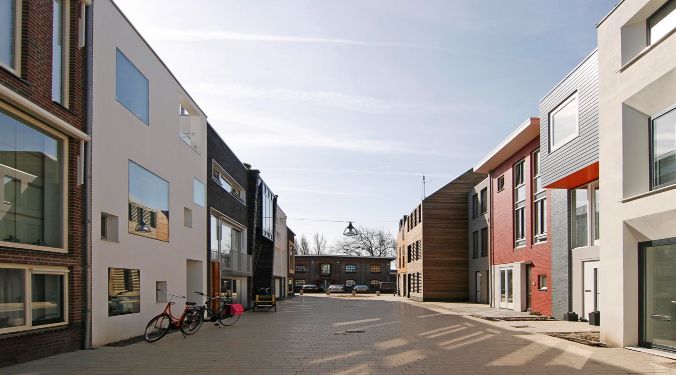 Tell us something about the accolades you have won so far.
We have won more than 150 awards for different projects we have executed. Markthal en Depot Boijmans Van Beuningen, the first publicly accessible art depot in the world was one such project. The project earned us the 'Public Building of the Year' at the award ceremony of Dutch architecture platform Architectenweb.
Another one I find worth mentioning is the Architizer 'Firm of the Year' Award we received in 2018. It celebrated the way we embrace experiments but also that we get people excited about architecture. A big compliment.
What is your take on events like Salone Del Mobile and Maison and Objet? How does it influence you as an architect and designer? What are some of the other national and international events you attend?
Interiors play a relatively modest role in our portfolio. But this year it is different: we will present a new lamp in collaboration with the Dutch brand Deltalight. I can't tell you more until the launch in June, so please bear with us, I promise it will be good – and sustainable!
5