A transformative blend of architecture, art, and education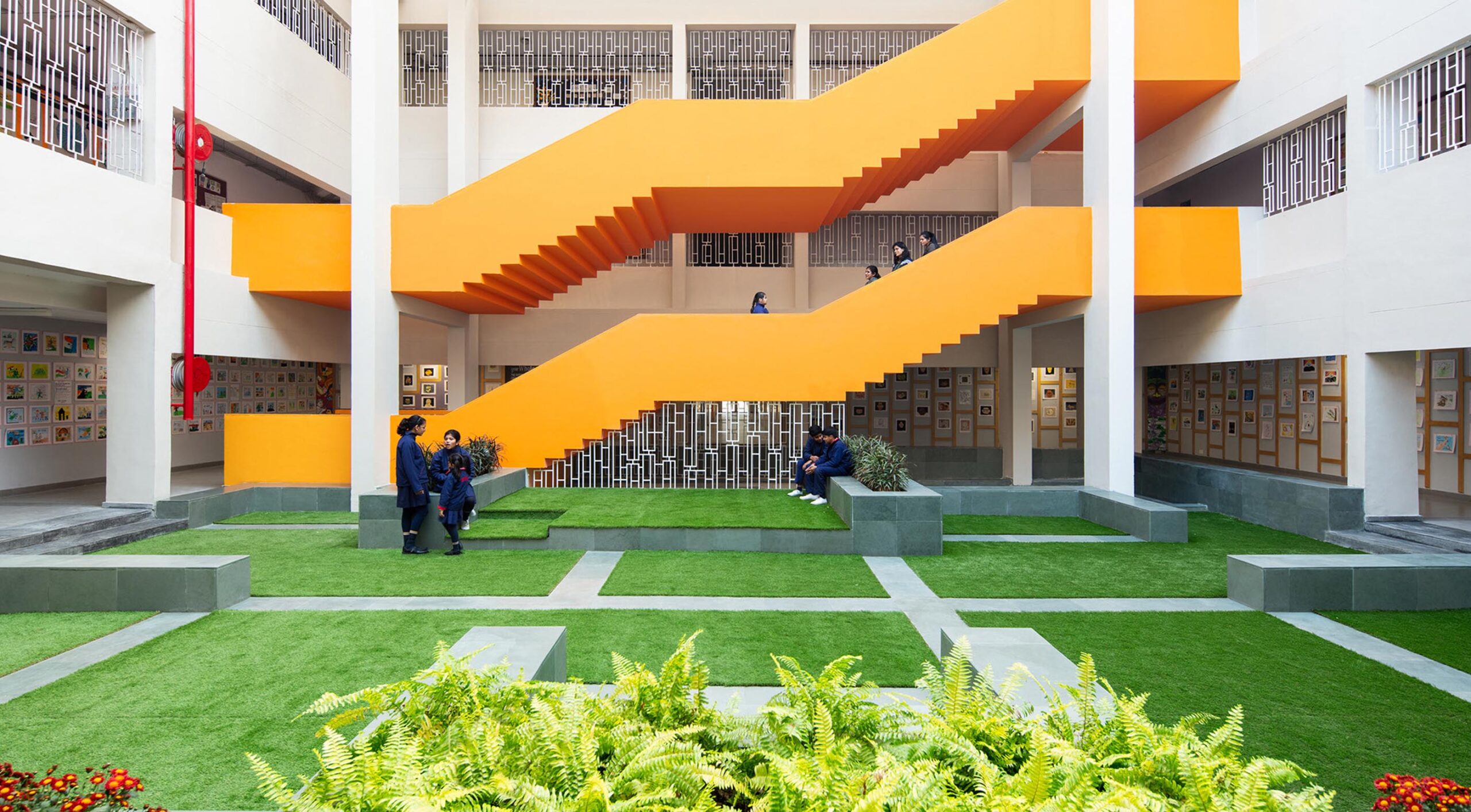 SMR Jaipuria School is an architectural intervention that celebrates the joy of learning.
The transformation of SMR Jaipuria School stands as a remarkable project, breathing new life into the original 1992 structure. Team3 strategically integrated the original building with cutting-edge architectural and artistic interventions for this project, which required a blend of renovation and expansion. The primary objective was to foster a dynamic and engaging learning environment, encouraging a deeper connection with every student while harmonising with the city by integrating public art and architecture.
The initial design brief outlined a visionary plan: to accommodate essential facilities like classrooms, activity rooms, expansive dance halls, a research lab, a library, and breakout spaces and revitalise the school's interiors. Initially, the plan called for expanding into the adjacent open space, but a comprehensive study of the existing structure revealed an efficient alternative. By tactically reimagining the circulation pattern and repurposing underutilised areas, the school could effectively accommodate the additional functions within the existing building, leaving the expansion site as an open playground for students.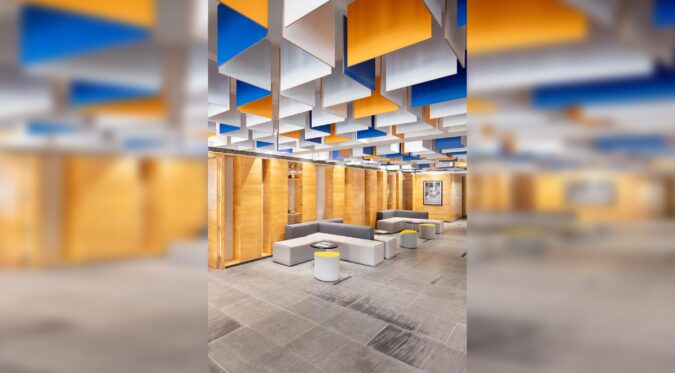 The architectural approach envisioned seamless integration, with new extensions seamlessly fitting into the original structure, particularly along the road-facing south facade. This expansion also created four large canvases, epitomising the school's core values: perfection, harmony, wisdom, and strength, in collaboration with renowned artist Harshvardhan Kadam. The integration of vibrant staircases, coupled with revitalised courtyards, unlocked the potential of central spaces, transforming them into vibrant cores that facilitated social interaction and brought in ample natural light and ventilation.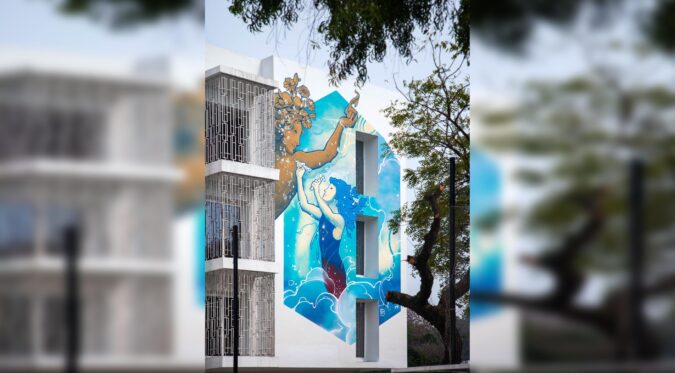 The interior design focused on infusing a youthful and spirited ambience into every space, fostering inclusivity and expression. Careful attention was given to ergonomic designs of furniture and storage units, ensuring accessibility for students. Adopting separate HVAC units for each space allowed for precise control over lighting, ventilation, and temperature. 'Smart' classrooms equipped with state-of-the-art technology further advanced the learning experience.
Beyond the educational spaces, even the administrative block underwent a playful yet sophisticated makeover, aligning seamlessly with the school's ideology. Colourful suspended false ceilings, vibrant furnishings, and strategic panelling exuded an aura of creativity and achievement.
for more info visit : https://team3.in/
13