Ajax Fiori announces expansion of Bangalore operations; invests Rs 100 crore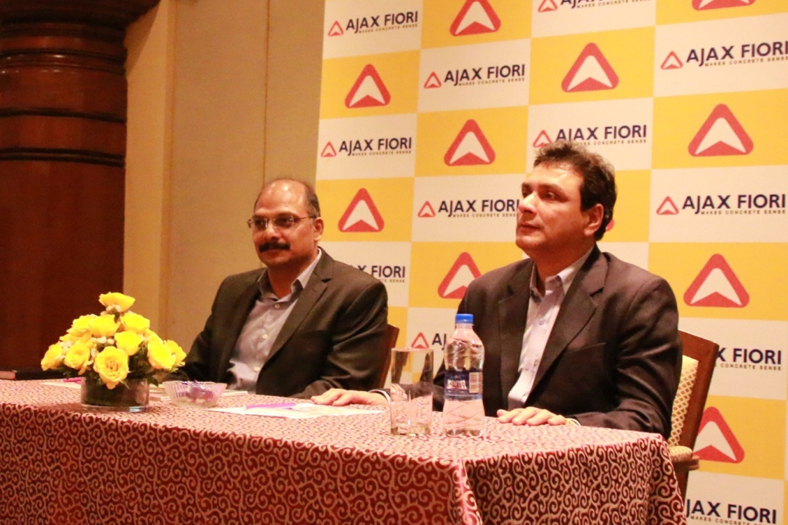 Leading concreting equipment solutions provider, Ajax Fiori reiterated its focus on India as a key manufacturing hub by announcing the expansion of its operations at Doddaballapur and Gowribidanur, near Bangalore in Karnataka. The expansion will include a new world-class manufacturing facility at Doddaballapur and expansion of its existing manufacturing facility at Gowribidanur. This will be the fourth plant in India and in line with its investment commitment and expansion plan in India.
The new manufacturing facility is setup in a 10-acre plot with a built-up area of 150,000 sq. ft. This plant is a dedicated facility for manufacturing Self-loading Concrete Mixers, for which Ajax Fiori is the Global Leader. It will serve the expanding domestic market, and also cater to export demands of countries in Middle East, South Asia and Africa. This facility will also house the "Ajax Fiori School of Concrete" – an in-house Training Centre focused on training of operators, technicians, supervisors and engineers on Concreting techniques and optimum usage of machineries, thereby enhancing skill development. The initial capacity of the plant is 6,000 units per annum and will be scaled up to 9000 units per annum eventually. The construction of the plant is nearing completion and the facility will be fully operational by second quarter of 2018.
Speaking at the occasion, Jagdish Bhat, CEO, AJAX Fiori stated, "The new facility will help us add capacity and enhance our product portfolio to serve our customer needs in future. Having foreseen the product's suitability across various applications and the increased demand across geographies, Ajax Fiori has ambitions to create a significant presence beyond Indian shores in the coming years."
0