Aluminium in construction: A modern alternative to steel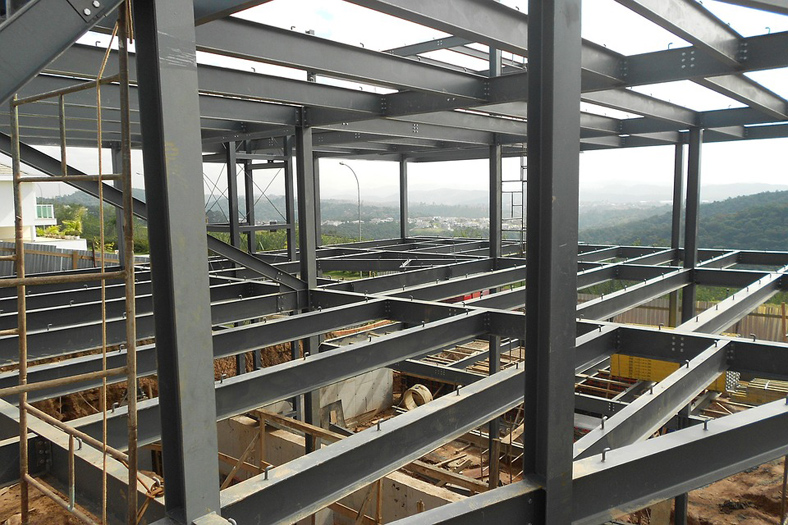 An analysis on why aluminium is a preferred material for construction
Aluminium, the most widely used non-ferrous metal worldwide, has a quite a few distinguishing properties that make it the ideal material for constructions. Aluminium is a light, but strong metal, which is not prone to corrosion, which is non-toxic and durable, low cost and which can be given virtually any desired shape. It is a tool for unlimited creativity in the hands of the architect, making it possible to create structures with low on maintenance that cannot be made from wood, plastic, or steel.
Sunderlal Likhmichand Bothra, Managing Director, Bothra Metals and Alloys Limited says, "Aluminium plate constitutes half the weight of steel with the same stiffness. Just imagine how much they would weigh if steel were used, how deep the foundation would have to be and how much more expensive the whole building would be".
Skyscrapers are aluminium's business card in modern architecture. The glass faces of office skyscrapers are supported by lightweight and sturdy aluminium frames. Entertainment, trade and exhibition centre literally rest on aluminium frameworks. The metal became extremely popular for finishing roofs and domes and for use in drains and wall panels, as well as for decorative purposes. It is used for roofs, siding, translucent panes, window and doorframes, staircases, air conditioning systems, solar protection, heating systems, furniture and many other things.
Amit Bhadu, Marketing manager, Technal India shares a few details on the use of aluminium in construction:
Element: Aluminium is the third most abundant element in the Earth's crust. The availability of aluminium can be considered very well, since around 8 per cent of the earth's surface consists of aluminium in the form of different minerals.
Recycling: Aluminium can be almost 100 per cent recycled. Recycling aluminium only takes about 5 per cent of the energy that was needed to extract it originally. This effectively means that today's aluminium products are a resource for the future. In principle aluminium can be endlessly recycled and made into new products without any loss of quality. Only a few per cent is lost during re-melting. More than 50 per cent of our building system is made from recycled material.
Maintenance: Building products made from aluminium require minimal maintenance.
Handling: Aluminium is a strong and durable material in relation to its weight, so less energy is used in transport and handling.
Sustainable: Aluminium products are strong, corrosion resistant and have a long life, which reduces environmental impact. 75 per cent of all the aluminium produced since the 1880s is still in use today.
Advanced technology offering in this segment
Bothra Metals and Alloys Limited based on its experience and its standards, conforms to major specifications and customer requirements. "The company products quality has enabled us to achieve the ISO 9001:2008 certification," says Bothra
He adds, "We have contributed over the years towards the construction segment. Being leading manufacturers and suppliers of aluminium channels, high quality aluminium extrusions that has several applications in this segment we intend to provide high quality products to our clients and grow our business by leveraging our strengths."
Technal India products are developed with energy efficiency in mind. The company have a large selection of highly insulated profile systems, solar shading and building-integrated photovoltaic glass. These are easily combined in aesthetically appealing and practical ways, enabling you to create modern, energy-efficient buildings. The company broad product range opens up enormous possibilities for sustainable building by offering solutions for a variety of building methods, combined with tailored functions to enhance comfort, safety, protection and energy efficiency. These systems are developed in close consultation with architects and fabricators to safeguard quality, performance and reliability.
Amit says, "Although our product range meets most requirements, some projects have specific requirements, and in these cases we can offer tailored project solutions. Collaboration between architects, our engineers and authorised fabricators leads to new application-specific building solutions, based around our standard range. Adaptation for specific projects results in solutions that go beyond our standard range and is an important element in our future product development."
Sunderlal Likhmichand Bothra, Managing Director, Bothra Metals and ALLoys Limited
Amit Bhadu, Marketing manager, Technal India
261