Ammann India enhances construction with ELBA's Modular concrete batch plants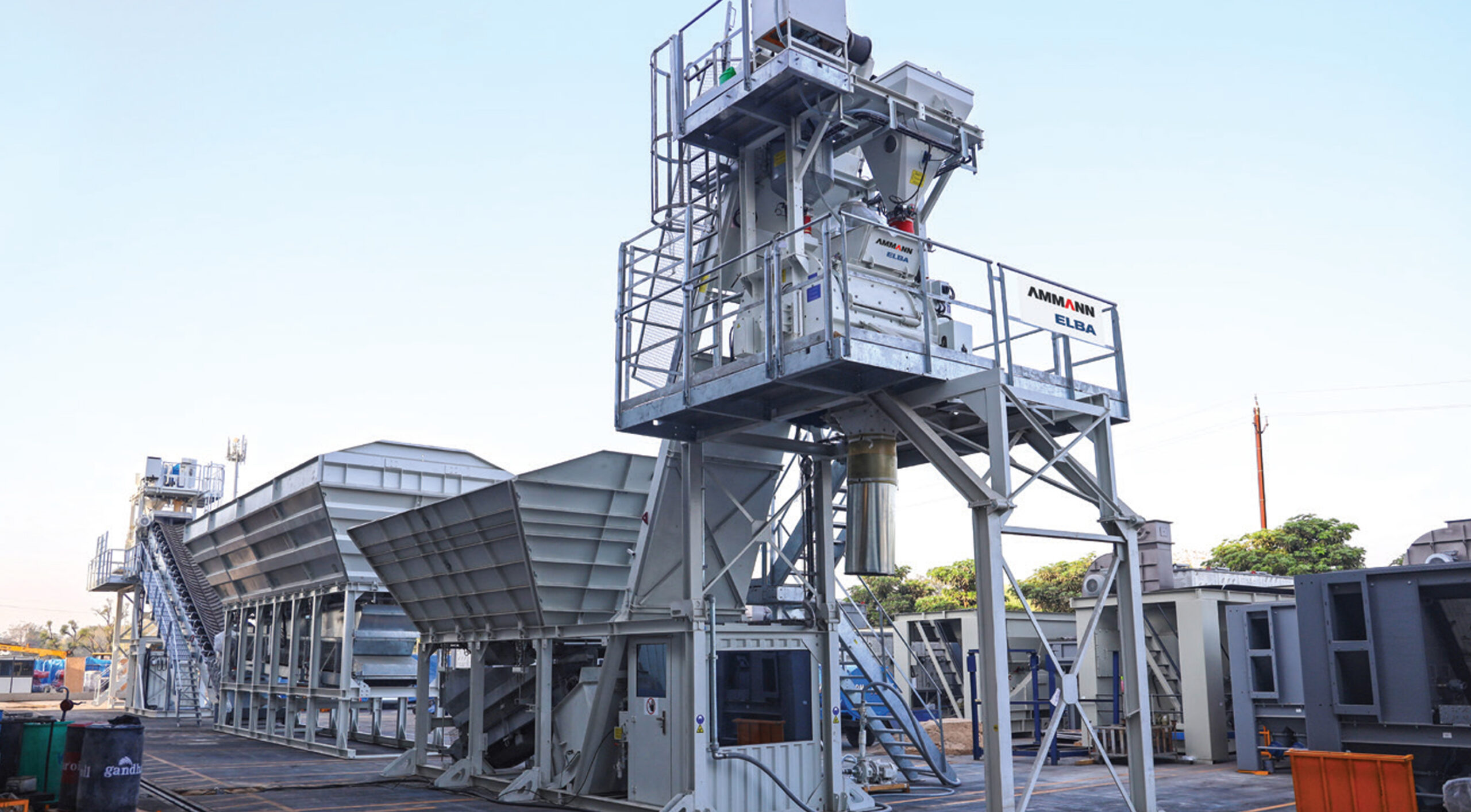 ELBA Acquisition elevates Ammann India's concrete batch plants for efficiency and quality.
Concrete batch mix plants are crucial in the construction industry, providing high-quality concrete products for various applications. Ammann India, a subsidiary of Ammann Schweiz AG, has acquired the renowned ELBA brand, known for its excellence in producing concrete products for over 75 years. With a strong presence in India since 2013, Ammann India has established a world-class manufacturing facility in Mehsana, Gujarat, ensuring the production of top-notch ELBA concrete batching plants.
ELBA concrete plants are designed with a modular concept, offering unmatched mobility and cost-efficiency. Thanks to their foldable and compact design, these plants can be easily transported from one location to another. What sets ELBA plants apart is their ability to be installed without the need for elevated foundations. A soil compaction or PCC of 250–300 kN/m² is sufficient for placing the compact folded plant, reducing site development costs. This flexibility allows construction projects to be executed swiftly and efficiently, saving valuable time and resources.
ELBA concrete plants gain a competitive edge through innovative features and superior mixing technology. The patented single and double-shaft spiral mixers ensure consistent mix quality with a two-zone counterflow mechanism. These mixers are designed to deliver optimal results, ensuring homogeneity and uniformity in the concrete mix. Furthermore, an auto-lubrication system enhances the lifespan of shaft seals, minimising breakdown time.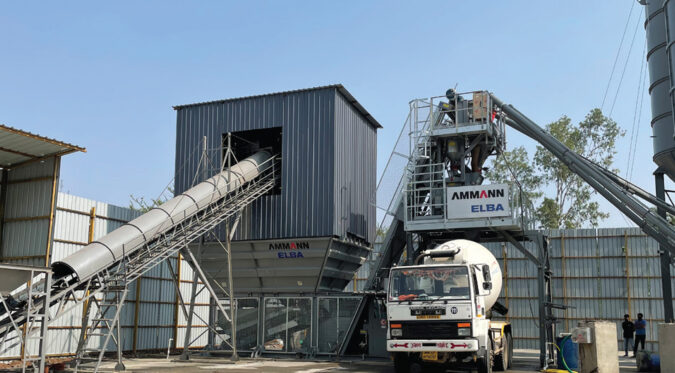 Additionally, ELBA concrete batch mix plants feature mixer tiles constructed from specialised wear-resistant alloy steel. These high-quality mixer tiles provide exceptional durability and longevity, setting them apart. With an average lifespan of 85,000 cubic meters of concrete production, ELBA's mixer tiles surpass the industry standard of 25,000 cubic meters. Using such advanced materials reflects ELBA's commitment to delivering superior quality and value to its customers.
ELBA plants are equipped with the industry-leading 'as1' control system, a real-time microprocessor-based solution. This advanced control system ensures zero downtime and provides extraordinary features tailored to meet the requirements of management's Management Information System (MIS). The 'as1' control system allows for seamless operation, precise monitoring, and efficient control of the concrete batching process. It enables real-time data collection, production analysis, and effective decision-making, improving productivity and quality management.
Ammann Elba plants find applications in various construction projects, showcasing their versatility and adaptability. These plants are utilised to construct roads, dams, bridges, landfills, high-rise buildings, airports, and more. To cater to specific project requirements, ELBA plants offer accessories such as silos, belt conveyors, pneumatic conveying systems, and micro-silica feeding systems. Additionally, Ammann India provides automatic bag silting machines, environmental/pollution control equipment, weighbridges, and icing and chilling plants. These comprehensive offerings ensure that ELBA plants can efficiently handle diverse construction demands.
for more info visit : https://www.ammann.com/en/
25