APL Apollo appoints Deepak Goyal as Director Operations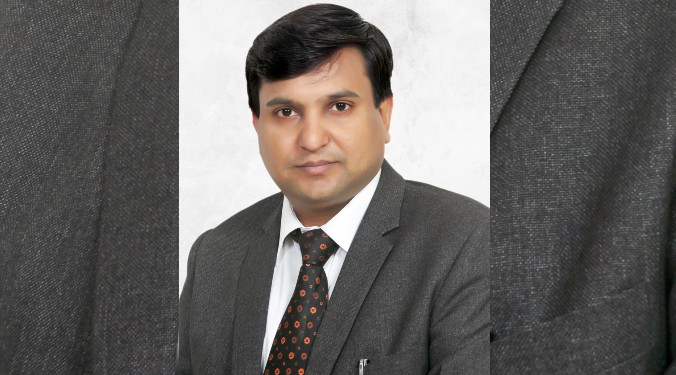 APL Apollo announced the promotion and appointment of Deepak Goyal as Director – Operations along with his existing role as Group CFO.
As part of the core leadership team, he will be based out of their Corporate Office in Delhi NCR. Deepak Goyal succeeds Romi Sehgal, a vetran with the Group who has now retired.  As the Group CFO, Deepak Goyal led and will continue to head the financial practices along with his new responsibilities.
He has 20+ years of work experience in the steel tubes industry of which the last 10 years have been with APL Apollo Group. He joined the organisation in 2013 and has risen through senior leadership positions to his current role.
Sanjay Gupta, Chairman, APL Apollo Group says, "I cannot think of a more qualified person to take over the mantle of operations leadership along with the existing role of the Group CFO at APL Apollo. We have a clear strategy and Deepak Goyal has played a key role in developing and implementing the same. I am confident that with his deep understanding of the structural steel tubes sector, under his leadership we will maximise the opportunity that lies ahead. In his new role, I look forward to seeing him build on the momentum, make valuable contribution and take APL Apollo Group to greater heights."
Deepak Goyal, Director – Operations and Group CFO, APL Apollo Group says, "It gives me immense pleasure to be a part of the growth story of one of the fastest growing Groups in the steel tube manufacturing space not just in India but abroad too. I am very excited about my new role and will continue to contribute towards the Group's development and growth through the knowledge and proficiency I have attained during my 20+ years of work."
Deepak Goyal is a qualified chartered accountant and member of ICAI. His rich experience of over 2 decades in well-known corporates including APL Apollo Group covers financial operations, treasury management, taxation, corporate strategy, marketing, operational management and overseeing corporate affairs, IT, HR and investor relations. Some of his notable achievements with the APL Group include steering the strategic amalgamation of Apollo Tricoat Tubes Limited and Shri Lakshmi Metal Udyog Limited, financial management of the entire APL Apollo group, optimum resource utilisation and competitive costing.
for more info visit : https://aplapollo.com/
39