Casa Paradox, Olive Group collaborate to design project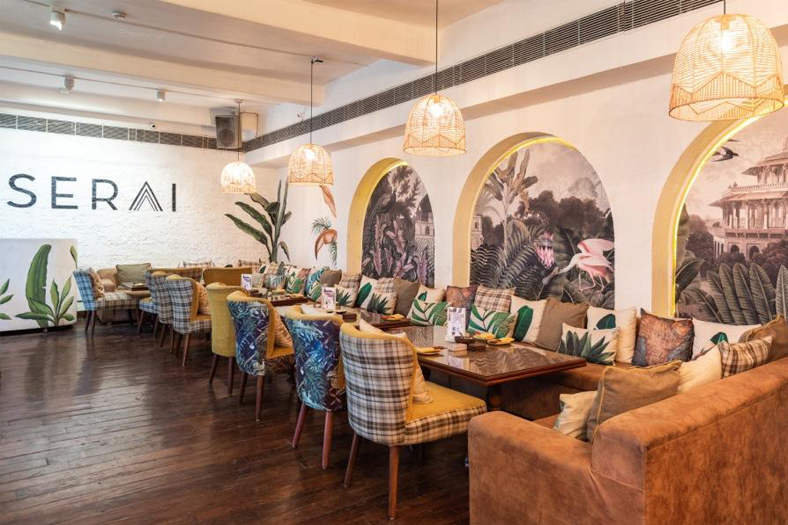 Raseel Gujral Ansal of Casa Paradox and Sabina Singh, Design Director of the Olive Group of restaurants have collaborated on a project to design the Olive Qutub restaurant in New Delhi.
"I see every space through an imaginary lens. Fashion, art, life – everything is a stimulus. I look forward to such hospitality projects as they embark one on a memorable experiential journey," said Ansal.
This is the first restaurant which comes upon a delightful Mediterranean haveli turning it into a mogul mansion set in the shade of the majestic Qutub Minar. Olive brings together style, art, culture and music.
Ansal blends her Sunderban Mahal wallpaper with the luscious brushes of frescoes that already graced the arched walls of Serai with green palms recurring in this space. Meanwhile, in the courtyard outside, Ansal revs up the white canvas with generous inclusions of blue through her Urban Jungle series. By adorning Olive with her art, she has set a unique backdrop for customers' culinary experience.
Singh, known for her design aesthetics, is the creative brain behind Soda Bottle Opener Wala, The Grammar Room, Serai, Olive Bistros, to name a few. She has worked closely with Ansal in perfecting this project. She feels that the most important aspect while designing a restaurant is ensuring that the audience connects with the product.
14