Construction 2018: A positive market outlook?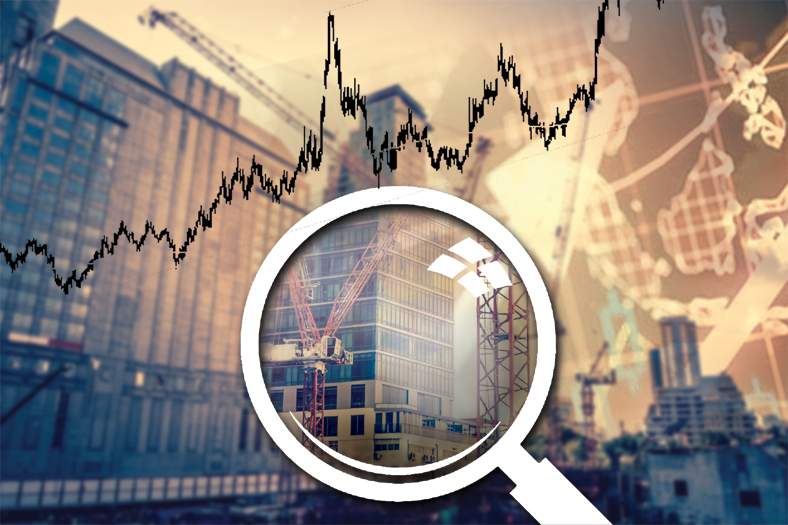 An in-depth analysis on present status of Indian construction industry and the road ahead.
Positive outlook for excavators
From a global perspective, the past five years have been very challenging for all manufacturers of construction equipment. However, given the context, Volvo CE has been relatively pleased with its own performance and particularly pleased with the company's financial performance in India in recent years. "In 2016, our company's global sales were over US$6 billion, although flat compared with the previous year. So far, 2017 has been hugely positive. Global sales were up 30 per cent year-on-year in the first quarter, then 36 per cent up in the second quarter and 34 per cent up in the third quarter," informs Dimitrov Krishnan, Vice President and Head, Volvo CE India.
Talking about the Volvo CE's positioning in the Indian market, Dimitrov said, "Volvo is the leading global construction equipment brand in the Indian market. We have a long history here and an extensive dealer network. Our company is the only major brand with a presence in the three major markets of general construction, road building and mining."
Volvo CE is one of the leading suppliers of higher capacity excavators in India. Sharing his opinion the industry status Dimitrov said, "The outlook for excavators is positive. The Indian government's ambitious plan to improve infrastructure will facilitate further growth in the construction equipment industry. We also expect that more equipment will be required in coal mining, particularly large excavators."
He further observes: "There are two interesting trends to note. First, the government's ambitious infrastructure plans are giving a strong push to the industry and customers are looking for more productive machines that will speed up construction projects. Secondly, Indian contractors have traditionally favoured backhoe loaders for many tasks, including earthmoving. But as the market matures customers are favouring the improved productivity and efficiency that excavators can deliver."
For road building, Volvo CE's compactor line is well-established and the company has introduced two new models last year – the DD90B and the SD110BA.
Highlighting the future outlook, Dimitrov said, "In the short to medium term, we see a very bright outlook for the market. India has a lot of potential thanks to the government's strong push for infrastructure development. This will almost certainly lead to stronger growth in the construction equipment industry. As a market leader, Volvo CE is excited to play a part in facilitating India's development."
Growth is here
Manish Mathur, CGM, Action Construction Equipment Ltd opines that growth finally returned to the construction equipment industry. He says, "With government's continuous focus on infra and public spending in next couple of years may turn out to be golden era for the industry in terms of volume and growth. Except real estate most of the segments like roads, mining, irrigation and ports have started doing well. In couple of quarters when the impact of smart city projects and affordable housing concept start delivering, construction equipment industry will witness a further growth in push."
Though ACE is having the wide range of products in its portfolio, it constantly fights two significant challenges. Mathur explains: "Firstly, to maintain the demand supply matrix in the permissible limit and secondly to be compatible in terms of technology in the increasing global exposure with more and more foreign players setting in their facilities in the country on the perennial question of when to expand and what to introduce, may haunt us throughout the year."
Fleet owners returning to the market
Sharing his views on the current status of commercial vehicle industry in India, Rama Rao A S, EVP – Sales, Marketing and Aftermarket, HD Trucks, VECV said, "The industry as a whole has shown signs of moving towards higher GVW trucks and tippers due to strict supervision on overloading across the country."
He observes, "Already there are a few states where distribution of construction aggregates over a longer haul is seen to be shifting to 37-tonne GVW category. However, the demand of 25-tonne tippers will continue to be there because they are the most suitable considering the terrain and available infra around the mining and construction sites."
For commercial vehicle industry, though the growth in the first quarter saw a steep decline, it has been excellent since August, Rao said. He said, "The short-term concerns are dissipating and the economy has started bouncing back. The pent-up demand is also getting freed with fleet owners returning to the market, who had deferred purchases till now. This is translating into higher volumes and movement towards higher tonnages. In mining space, demand for 230-330 HP class tippers is emerging. This shift is driven by requirements of greater productivity, increasing depths of mines and overall economics of operations."
Rao further observes, "Transition to GST gets more and more streamlined, the macro-economic fundamentals are getting strong. The immediate effects of demonetisation were also reversed and we have been seeing good growth since the last quarter. Fleet owners have returned to the market to purchase new vehicles."
Rao also acknowledges that vehicle turnaround time has reduced drastically due to the end of Toll Nakas and this has facilitated stock visibility for better inventory management. He opines, "Truck utilisation is already on a rise, which has given an impetus to the demand for medium and heavy commercial vehicles.
So we are looking forward to a good run for the industry."
More needs to be done!
The construction equipment market has shown growth in the past couple of years, primarily because of government's investments in the infrastructure sector, strategic budget allocation in last three consecutive budgets and a number of projects getting announced. Roads and highways sector continues to be one of major drivers for the earthmoving and construction equipment (ECE) industry in India. Other sectors such as railways, airports and inland waterways are also integral in driving the growth. However, Jasmeet Singh, Head – Corporate Communications and External Relations, JCB India observes, more needs to be done in these sectors to ensure sustainable growth. He adds, "Irrigation, real estate and mining are few other sectors that have to start progressing to make the demand sustainable."
As the government is taking strategic actions to propel growth, JCB is hopeful that these sectors will also start performing in the future.
Revised GST slab a welcome move
After a continuous phase of market sluggishness and recession, the construction sector is certainly on the verge of a turnaround now. The sector received a boost with renewed focus on road building from the new government and as a result the market grew by 16 per cent in 2015, and further by 39 per cent to peak in 2016. With the introduction of GST which aims to bring one uniform tax across the country, eliminating several layers of tax collection, things were quite confusing in the beginning. However, Shalabh Chaturvedi, Head of Marketing, CASE India, observes that gradually things took their place. He adds, "Now, with the revision being made in the slabs, construction equipment industry is again put in 18 per cent slab which is a positive change for the industry."
CASE is ready with the range of construction equipment products and considering the set of conditions prevailing in the country and other foreseeable factors at this moment, the company expects the market will follow an upward trend in the coming years as well.
Shalabh said, "We expect good growth and are optimistic in terms of increase in volume for the next year. Schemes and projects like Sagarmala, Bharat Mala, Jal Marg Vikas, Smart Cities, AMRUT, Housing For All, expressway network, Diamond Quadrilateral for high-speed railways, dedicated freight corridors, river linkages and waterways are some of the enterprising programs across the country that will speed up the demand for construction equipment in the coming years."
Hence, CASE is bringing new products to cater to the newer opportunities and to customers who are becoming more demanding and deserving. "The discerning Indian customer is expecting products with higher efficiency and performance, more importantly in applications where the project needs to be delivered within a certain timeframe. Our organisation sells and supports complete family of construction equipment products, and with the market evolving, we offer our support by using our skills and competence at their best," Shalabh added.
He further opines, "The long term outlook for the Indian market is very promising with huge potential. With the way we see governance, we are quite confident and optimistic on the growth."
Expecting increase in crane production
Liebherr's tower crane production unit in Pune is producing tower cranes for the Indian and the international markets – mostly for Asia Pacific, Africa and South America. The NC-B tower crane range meets the needs of our customers and has become increasingly popular, informs Krishna Kumar, Divisional Head – Tower cranes, Liebherr India Pvt Ltd.
As the government already is concentrating on infrastructure developments and the real estate sector will grow in coming years, Liebherr hopes that these measures will help to increase the production of its cranes. "We will have a look to the need of the market and we will develop efficient cranes for our customers," Kumar assures.
Highway to growth
V.G. Sakthikumar, Managing Director, Schwing Stetter Sales and Services Pvt Ltd anticipates that the current construction equipment market in India will grow at a rate of 25 per cent. Road, irrigation, RMC, railways, metro rail, power, real estate and other community buildings are the major demand drivers for Schwing Stetter's product line.
The Government of India has announced the Rs 5.35 lakh crore Bharat Mala Pariyojana to construct 34,800 km of highways. This outlay of Rs 6.92 trillion is for building an 83,677 kms road network over the next five years. More and more of these roads like national highways, expressway roads are becoming concrete roads than asphalt roads.
"Roads are number one sector in pushing the business growth as the concrete road construction has helped the growth of concreting equipment industry. The road sector is the number one in pushing the growth of Schwing Stetter India's business," admits Sakthikumar.
He adds, "As the metro rail construction in Delhi, Pune, Nagpur, Bengaluru, Mumbai, Chennai and Ahmedabad is going on, it is driving the concreting business. In future, real estate is expected to grow further from its recent slowdown."
4