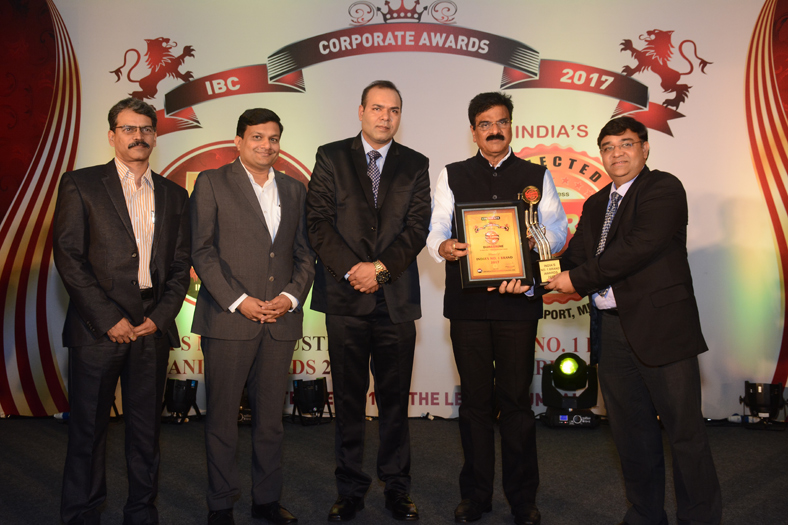 Winning an award for your outperformance is indeed rewarding. But what makes it more special; is to win it twice in a row! In its milestone achievement, DURASHINE the flagship retail brand from Tata BlueScope Steel, was announced as India's Number 1 Brand 2017, for Best Colour Coated Sheet, second time in a row in Mumbai. The award is constituted by the International Brand Consulting Corporation, USA. The No. 1 Brand Awards Council constitutes of an Expert Evaluation Committee that judiciously adjudged the nominations from various sectors.
"DURASHINE truly deserves this outstanding recognition for its leadership position, robust performance, and customer centric product range alongside its reach," a company statement said.
The award was received on behalf of the entire TBSL team, by Vikas Pundir, Chief Channel Sales – DURASHINE, Piyush Nahar, GM Marketing and Vivek Pusalkar, AGM Sales. This recognition has taken Brand DURASHINE a notch higher, carving an edge over other formidable players within the industry, recognising it as the number one player in our game.
About Tata BlueScope Steel Limited
Tata BlueScope Steel is an equal joint venture between Tata Steel and BlueScope Steel in the field of coated steel, steel building solutions and related building products. The Company operates in the South Asian Association for Regional Cooperation (SAARC) region. Tata BlueScope Steel maintains high standards in the area of Safety, Health and Environment and has been certified by Underwriters Laboratory Inc. for ISO 9001: 2008 as well as by UL MSS India for the ISO 14001 and OHSAS 18001 certifications.
7