Duravit India revolutionises schools in Gujarat under Smart Class Program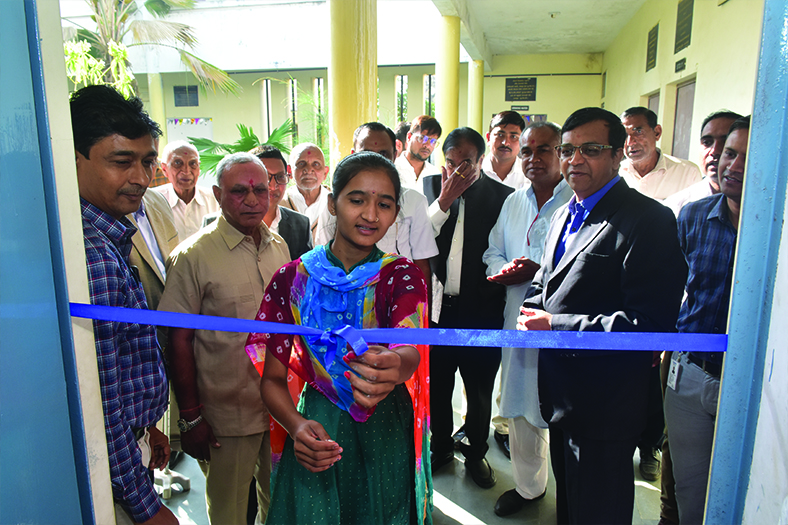 German sanitary ware brand Duravit is operating in Gujarat for the last 10 year under Indian Prime Minister Narendra Modi's Make in India vision. This wholly owned subsidiary of Duravit AG, Germany had announced the launch of Smart Class Program as part of their CSR initiative to drive the overall educational development in surrounding villages.
Duravit has converted third school under their smart class program at Shri. LD Patel Vidhyavihar, (Moraj Kelavani Mandal Trust), village: Moraj, taluka : Tarapur over and above smart class brand is upgrading one more school named Tarapur Sarvajanik High School (Tarapur Kelavan iMandal), village : Tarapur with basic facilities like drinking water and clean girls toilet. Duravit has associated with YUVA Unstoppable, one of India's leading NGO's for the program, which will be boon for the students by influencing a technology integrated learning model. Over and above smart class brand is upgrading drinking water and toilet facilities of school too.
The company upgraded the two schools with these facilities.
• Smart class room: K Yan with white board with new 25 benches, colour work in side room and four new fan
• Water cooler & RO plant: Blue Star make water cooler – 100 ltr & RO – 100 ltr capacity, overhead shed
• Girls toilet colour work and repairing
• Boys toilet paver block and colour work.
12