Expressway connecting Bangalore to Chennai underway!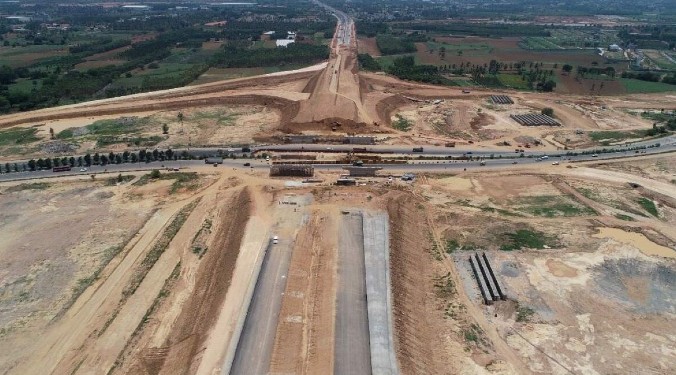 Under the Bharatmala Pariyojana, the ministry of road transport is developing the Bangalore-Malur section of the Bangalore-Chennai Expressway in the state of Karnataka, with an estimated cost of ₹1160 Crore.
This ambitious project aims to connect the capital cities of Karnataka and Tamil Nadu while traversing through three states: Karnataka, Andhra Pradesh, and Tamil Nadu. The major towns along the route include Hoskote, Malur, Bangarpet, Kolar, Venkatagiri, Palamaneer, Bangarupalem, Chitoor, Ranipettai, and Sriperumbudur.
One of the standout features of the Expressway is the implementation of a perpetual flexible pavement design. This design comprises a three-layer, flexible pavement construction concept that results in a resilient asphalt surface with multiple layers, capable of withstanding structural fatigue over an extended period.
This approach enhances the Environment. "We are committed to achieving a seamless, hassle-free, and ecologically responsible mobility system across the nation" minister Nitin Gakari said in a Tweet.
55