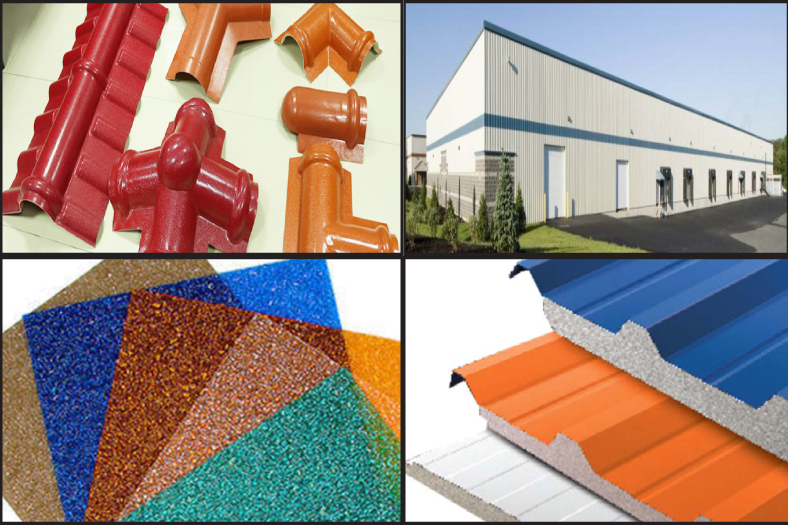 Faisal Roofing Solution (I) Pvt Ltd is a Onicra-rated SME company having "SE-2A" rating which means high performance capability and high financial strength.
Established in year 1997, Faisal Roofing was earlier known as SN Roofing Services, a specialist contractor of roofing.
In 2009, one more firm namely Faisal Enterprises was established for trading in roofing materials such as fasteners, sika gum, self-drilling screw, metal sheets, PPGI, PPGL, PPAL, polycarbonate sheets, turbo ventilator fan and all roofing accessories.
Finally in 2011, the firm accomplished the goal of becoming one of the leading organisations in this domain to form Faisal Roofing Solution (I) Pvt Ltd as a prominent manufacturer and wholesale supplier. Later, in 2014, the company was awarded with ISO 9001: 2008 certification.
Today Faisal Roofing manufactures roll forming colour coated sheet (PPGL, PPGI, BGL, aluminium), polycarbonate sheet for all profile matching, all accessories (ridge, corner, gutter, barge board, recktrim, flashing), Z-channel and C-channel purlin, SN air ventilators with FRP base, FRP sheet all roofing profile matching, deck sheet, and standing seam sheet.
USP of Faisal Roofing
• Highly professional approach
• Innovative techniques
• Timely delivery
• Proper quality inspections
• Synchronised team work.
For more details,
visit www.frsipl.com
16