Fortify building foundations with basement waterproofing solutions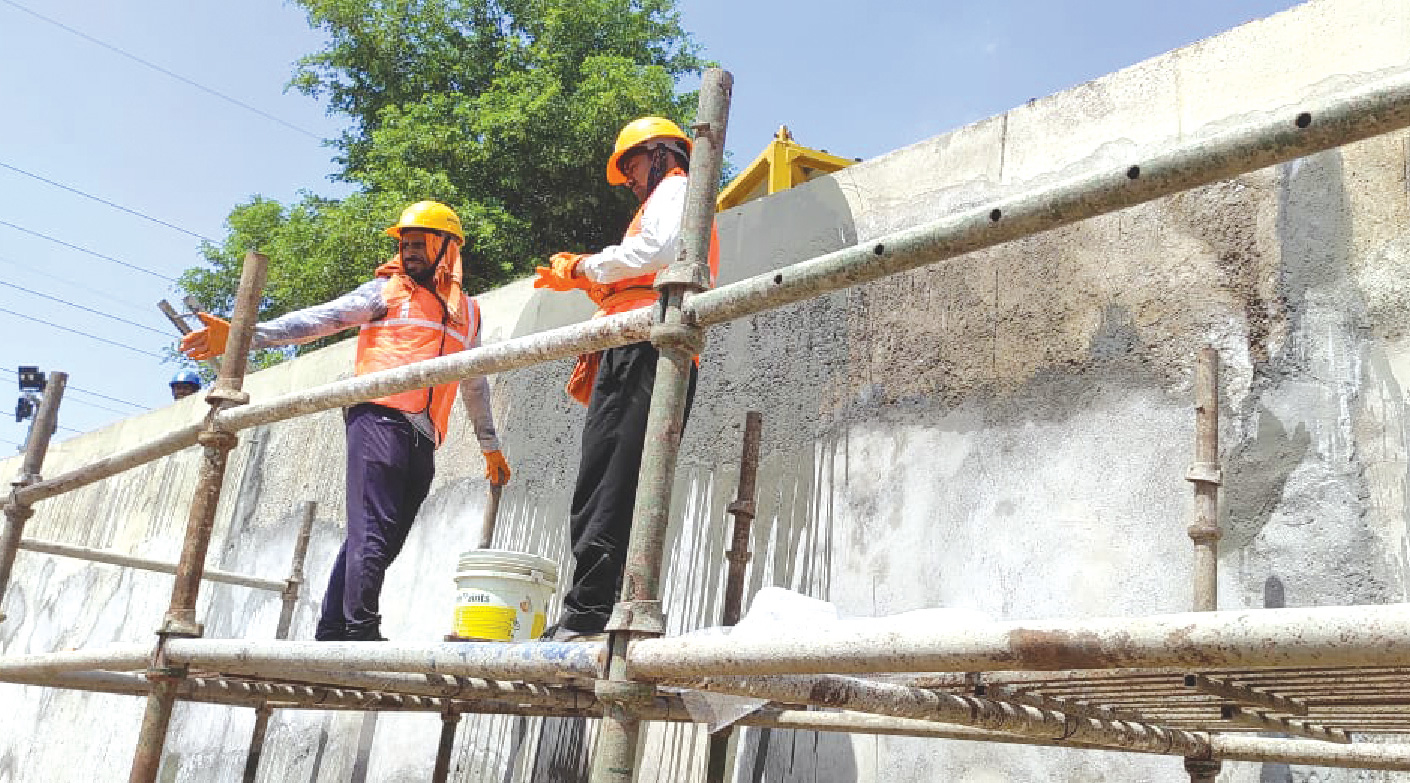 "Building a strong foundation starts with Assess Build Chem's innovative waterproofing products, ensuring long-term protection and peace of mind for your basement."
Basement waterproofing is a crucial aspect of building construction, especially in areas prone to high water tables or heavy rainfall. Proper waterproofing ensures the longevity and structural integrity of the building while creating a dry and secure space. Assess Build Chem Private Limited is a leading provider of construction chemicals, offering innovative solutions for deep / large basement waterproofing. In this article, we will explore the importance of deep basement waterproofing, the challenges it poses, and how Assess Build Chem's premium products can provide effective and long-lasting protection for buildings.
Waterproofing deep basements goes beyond simply providing a membrane, admixtures or surface-level protection. It involves creating a comprehensive system that prevents water intrusion from all directions, including the retaining walls, floors, and joints. Deep basements are particularly vulnerable to water damage, making waterproofing a critical step in the building construction. In short, effective basement waterproofing allows effective use of space and lowers maintenance costs for basements.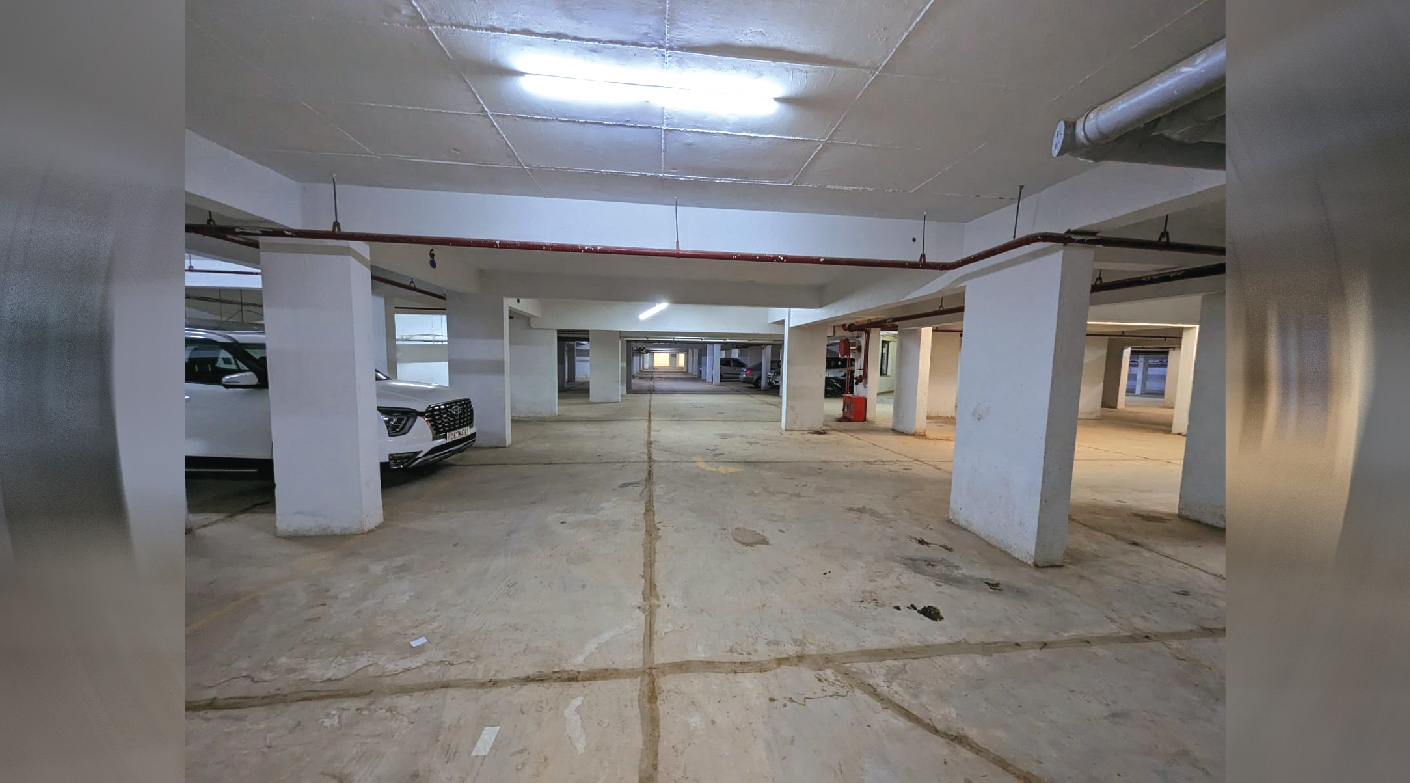 Assess Build Chem Private Limited offers a diverse range of innovative construction chemicals specifically designed for basement waterproofing. Their products are renowned for exceptional quality, durability, and outstanding performance in challenging environments. Our core competency lies in formulating, manufacturing, and assembling highly effective waterproofing systems to enhance the durability of basements. We focus on using Correct Materials, employing the Correct Methodology, working with Trained Manpower, and utilising the Correct Machinery. Through collaboration with specifiers and applicators, we deliver defect-free waterproofing systems to the end-users.
Assess Build Chem follows a 5-Step waterproofing method that guarantees success for any type of basement structure or area.
Concrete Improvement
This step involves restoring the surface to pristine condition to receive waterproofing. We use hydrophobic additives such as SS – ConProof CR or other high-performing crystalline integral waterproofing additives like SS – LeakProof, SS – NanoFill, and SS – PolyBond Range of polymer additives for mortar. Additionally, we use SS – StructoCrete and SS – StructoRep Range of Polymer Repair mortars to repair and restore the surface.
Filling Cracks and Voids
To address cracks and voids, we either cut and patch using repair mortars or employ Injection Grouting. Our solutions like SS – WaterStop FC Cementitious Grout, SS – CrackSeal EP Epoxy Grouts, F. Willich, and Rascor Range of Polyurethane and Silicate Grouts, and SS – WaterStop DPC Chemical for Heritage Structures effectively seal water pathways. Whether dealing with new or old basements, our proven grouting solutions can stop any water ingress problems.
Joints and Penetrations
This step involves effectively waterproofing corners, expansion joints, and construction joints, as these areas are most susceptible to leaks. We use Assess' Range of SS – JointSeal FT for Corner/Construction Joints, SS – JointSeal T1 for Expansion Joints, SS – JointSeal FT Membrane for Pipe Penetrations, and SS – JointSeal SW/MaxJoint W-Seal Swellable waterbars to reliably repair and protect joints.
Coatings and Waterproof Barriers
Once the surface, cracks, and corners are prepared, the next step is to install the waterproof barrier. These barriers can be slurry applied crystalline systems from our SS – CrystoSeal Range, or they can be cementitious flexible coatings like SS – SuperSeal Flex or ready-to-use mastic coatings such as SS – FlexProof AC [Acrylic], SS – FlexProof PU, or SS – FlexProof PU (B) Polyurethane].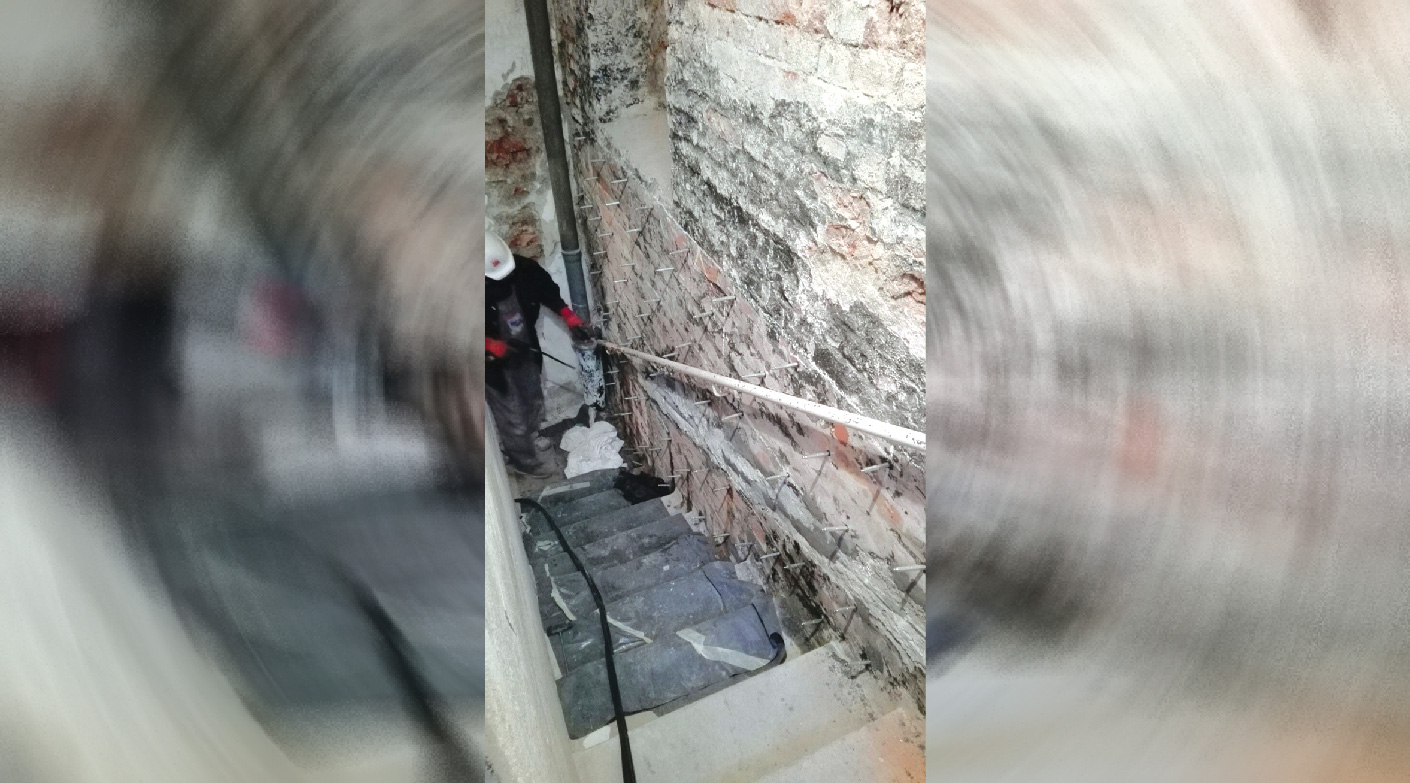 Drainage and Protection
An essential part of the waterproofing system is enabling water to drain away from the waterproofed surface. This can be achieved with various mortars, screeds, or tiles. We offer a full range of additives for mortars and screeds, including SS – ConProof Range and SS – PlastProof IL, as well as a superhydrophobic, breathable, ready-to-use mortar called SS – HydroNil PM. This revolutionary material, resistant to 5-bar water pressure, can be used as a lining on the skin wall for negative side waterproofing, as lining over PCC, and for external/internal facades of basements, tanks, and other applications. For tiling, we provide fully waterproof tile adhesives from our SS – TileFix Range.

Implementing Assess Build Chem's deep basement waterproofing solutions requires a comprehensive approach. Some key steps undertaken to ensure effective implementation:
A thorough evaluation of the site, including soil conditions, groundwater levels, and potential sources of water ingress, are studied to design a suitable waterproofing system.
Based on the site assessment, Assess Build Chem's team of experts recommend appropriate waterproofing products from their extensive range. Each product is carefully formulated to address specific challenges and provide optimal performance. Accordingly, specification and methodologies are generated to address project challenges.
Our technical experts provide guidance on effective application methods to ensure the products are applied correctly and achieve the desired results. Their network of trusted application partners ensure seamless delivery of services.
Assess Build Chem maintains strict quality control measures to ensure that their products meet the highest standards. This commitment to quality assurance ensures that owners can confidently undertake their basement waterproofing projects, with the backing of experienced professionals.
For further details, please Contact: +91 22 41272323
Assess Build Chem Private Limited
info@ssbuildchem.com
www.ssbuildchem.com
+91 22 41272323
23