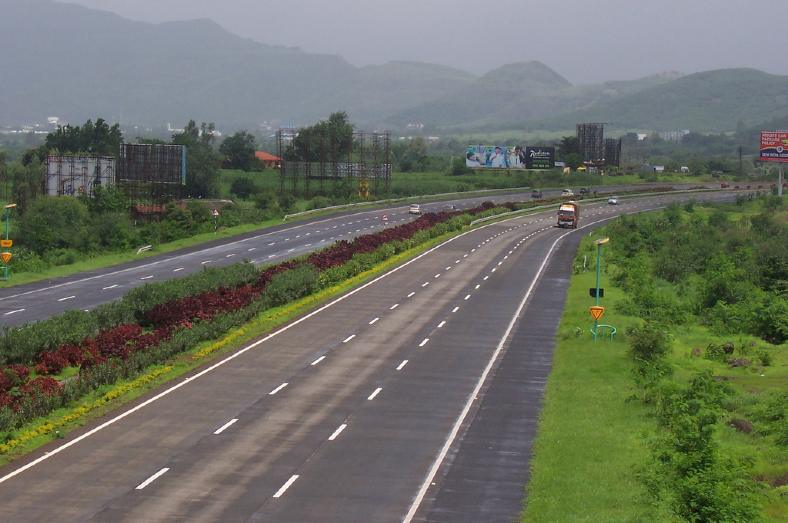 The ongoing Mumbai-Goa highway work will be completed within a year.
Union Road Transport and Highways Minister Nitin Gadkari lay the foundation stone for a Rs 1,630 crore highway project between Navi Mumbai and Raigad, Maharashtra, as well as four highway projects totalling Rs 4,000 crore.
Aside from that, the current Mumbai-Goa highway project is expected to be finished within a year. The Kalamboli Junction will have four-level bridges that are state-of-the-art and will cost Rs 1,200 crore.
The four highway projects inaugurated are the 4.60 km long Karal Phata to JNPT fourth terminal worth Rs 716 crore, the over 18 km long Gavan Phata interchange to NH-48 to Amra Marg worth Rs 872 crore, the over 11 km long NH-348 and Amra Marg connect worth Rs 758 crore, and the 10.56 km long NH-348 D point from Palaspe worth Rs 590 crore.
The Navi Mumbai roads project is valued Rs 3,000 crore and spans 44.5 kilometres through Chincpada, Panvel.
The Minister lay the groundwork for a 5.8-kilometer-long road linking Kalamboli Junction to the projected Navi Mumbai International Airport's east side entrance. The road project would cost around Rs 1,200 crore.
The Minister also dedicated three highway projects totaling 132 kilometres in Indapur, Raigad, and laid the groundwork for another 42 kilometres in Raigad at a cost of Rs 430 crore.
27