Godrej Locks & Architectural Fittings and Systems (GLAFS), a business unit of Godrej & Boyce, the flagship company of the Godrej Group, launched the inaugural edition of GEEVEES in 2021–2022. This year, the second edition was celebrated with a successful awards showcase over the weekend.  
The awards were conceptualised to recognise the best in conscious design and celebrate projects that positively impact our future. The grand finale of the second edition of the GEEVEES Awards, was celebrated in style in Goa on 11th March 2023.
The spectacular ceremony commemorated the 39 winners across 13 categories on the theme of 'Conscious Design'. The creativity and hard work of the awardees were recognised and celebrated with great enthusiasm, as each category showcased the very best in innovation, sustainability, design, and functionality. A distinguished panel of sixteen esteemed jury members with extensive international experience has carefully assessed the entries and chosen the winners across each of the categories. These esteemed jurors have been influential in revolutionizing the industry, from the most intricate hospitals to the grandest resorts, from corporate offices to residential buildings, and from educational institutes to hotels.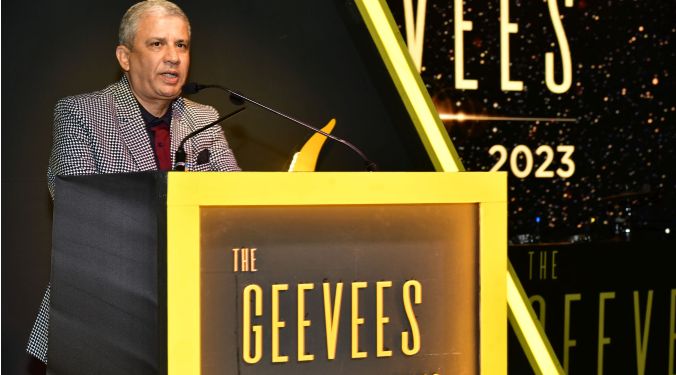 Mr. Shyam Motwani, Business Head at Godrej Locks & Architectural Fittings and Systems, said, "It truly was a season of celebrating innovative thinking and sustainability. As a thought leader, we, at Godrej Locks & Architectural Fittings and Systems, have always valued brilliant ideas and minds. Each category is carefully chosen, and every jury member has been our partner in identifying the talent across India when it comes to mindful and conscious design. The Architecture and Design community has been an integral part of our business, and this platform gives us an opportunity to acknowledge their support over the years. With GVCC as a key platform, we were able to generate about 50% of business in the hospitality sector. With GEEVEES, we further aim to inspire the architectural and design communities, as well as collaborate with like-minded experts, to create designs that have a beneficial impact on our society."
44