Godrej Locks Exhibits Innovative Product Range at ACETECH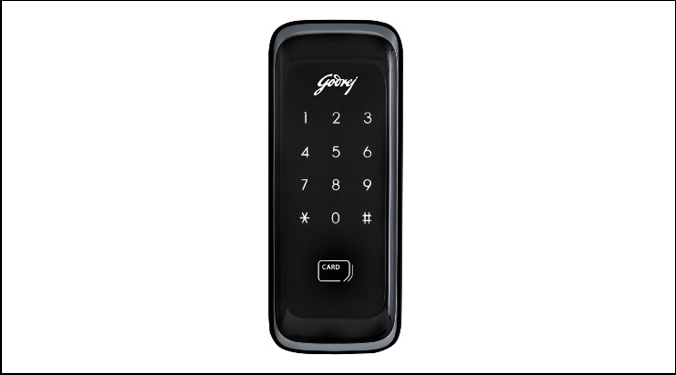 Introducing SKIDO, NeuLift Bed Fittings and HIKIDO wardrobe fittings in the space of Architectural Fittings and Systems, hence aiming to grow 2X in the next five years.
Godrej Locks & Architectural Fittings and Systems (GLAFS), a business unit of Godrej & Boyce, the flagship company of Godrej Group, is celebrating their 125th years. The iconic brand is exhibiting its thoughtfully crafted, innovative range of kitchen drawers and organisers (SKIDO), NeuLift Bed Fittings and HIKIDO wardrobe fittings, along with its advanced range of Digital Locks at the ACETECH exhibition held in Mumbai.
The Brand has been at the forefront of revolutionising the fundamental concept of a locking mechanism. It continues to build on that tradition today by investing in and focusing on technological and aesthetic advancements.GLAFS currently enjoys a market share of approx. 50% in the organised locks segment. Furthermore, GLAFS aims to be among the top three brands in the architectural fittings segment by introducing advanced design solutions tailored for the Indian household.
Mr. Shyam Motwani, Business Head, Godrej Locks & Architectural Fittings and Systems, says, "Godrej Locks believes in constant innovation, delivered through thoughtful, technologically advanced solutions to our customers. As a legacy brand and a market leader, customer-centric product design is at the core of our process, creating great opportunities for market expansion. We are pleased to announce that we are focusing on our architectural fittings vertical and launching and innovating our digital locks range.
Across categories, we are integrating modern design and top-tier technology to deliver the best products customers have grown to trust and love over the years." Godrej Kitchen Systems has pioneered advanced design solutions that offer effortless functionality and productivity to every kitchen. Keeping in mind the elaborate and diverse range of utensils used in Indian cooking, Godrej Kitchen Systems has launched a revolutionary range of kitchen storage solutions called SKIDO (Smart Kitchen Drawers and Organisers).
For more info visit ://www.godrej.com/godrejlocking-solutions-and-systems
16