Good design is all about balance and impact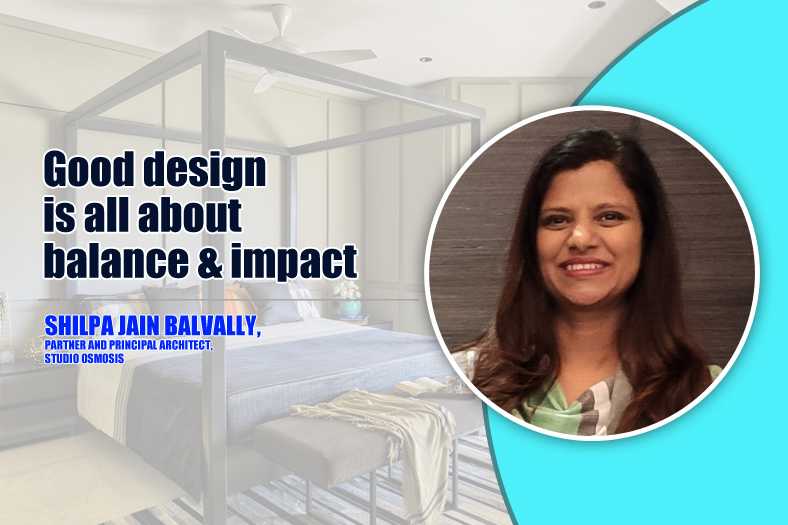 Good design needs to have an effect and change the way one can live. it's always about the right balance which can fulfil the intent it was created for, not just in that moment but for a long time, says Shilpa Jain Balvally, Partner and Principal Architect, Studio Osmosis.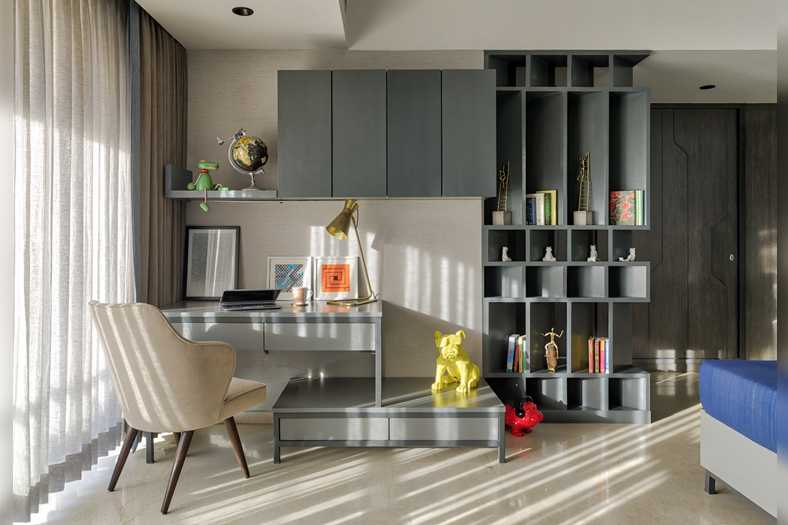 Why did you choose to become an architect/designer?
I wouldn't say that I always wanted to do architecture; rather I am one of those people who grew into the profession. My childhood has been a learning experience since I've travelled to places all over India and abroad. All these experiences had inked my brain with different culture, emotions, spaces etc. Little did I know that these would become the foundation of what I truly intended to be. Architecture and design for me was an on-going process of initiation rather than a passionate drive from day one. Infact, at one point I even wanted to become a doctor. I felt I could understand the way people think and it led to my interest in understanding the human mind and behavior. I was keen to understand how behaviors can be altered in a positive way. Eventually, I realized spaces do the same – whether it is making one happy or sad, spaces can be designed to elevate all kinds of moods. I combined my two passions and did a post graduate in Healthcare Design at Texas A&M and eventually we understood that design affects the overall well-being of an individual be it physical, mental or spiritual be it at one's home, workspace, or at leisure and this became the core design philosophy of Studio Osmosis.
Who are some of the architects/designers who inspire/ influence your work?
My husband and I love traveling to all kinds of remote places in India and abroad in an effort to learn as well as explore different cultures, traditions, art forms, food and interacting with the locals. We believe all these journeys and experiences have made us more sensitive designers as well as personalities. What else can be better inspiration? As far as influences are concerned Tadao Ando, Mies Van der Roe, Alvaro Siza, Geoffrey Bawa are some of the architects whose works have been deeply inspiring right from my college days.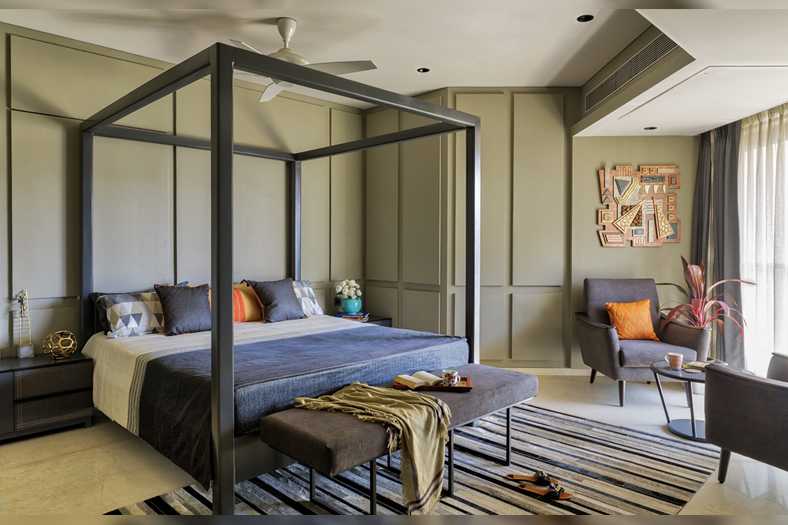 What is your take on the utility of traditional vis-à-vis contemporary architecture in the current times?
I was most inspired seeing the beautiful courtyard and haveli homes in Jaisalmer with lovely stories of their own and equally astounded seeing the Farnsworth House by Mies Van Der Roh, both contrasting yet impactful in their own ways- one inward looking and another outward. Contemporary is nothing but relatable in that particular time and yet staying timeless. Over the years, the ever evolving learning about materials has always been inspiring. We do not follow a set palette or believe in current trends, rather we like to explore with the materials, be it traditional or contemporary but the applications need to be intuitive, relevant and problem solving in nature. It's important not to follow any trend, but the importance of wellbeing – be it mental, physical, personal, social and spiritual will become the reason for good design. The future ready homes will need to keep in mind how to create flexible spaces for the work environment as well as collaborative and family time including spaces for mental peace and me-time in the same house whether it is 1000 sq.ft or 10,000 sq.ft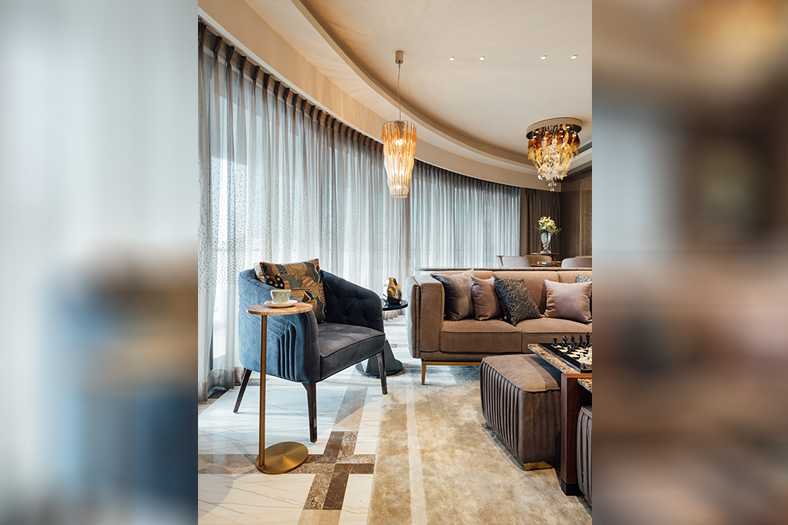 Which project served as a stepping stone to your professional success?
For us, each project is a stepping stone, learning and an attempt to explore further into the minds of the user. One such project was a luxury apartment located in The Lodha World towers Mumbai designed for an NRI couple. We understood their lifestyle, the cultural influence and their interpretation of luxury which was a crucial influence and stimulus for conceptualizing their abode. Understated luxury was the driving concept for the project. The house exemplifies sophistication, in the form of rich materials with bold yet modest patterns composed with a sense of proportion, balance and minimalist elegance yet not missing practicality and optimization. Likewise we designed a 470 sq.ft studio apartment we designed in Bandra Suburbs received a lot of praise and recognition thus proving that design does not necessarily have to rely on large scale spaces or high-budgets. It's how well it works apart from just how it looks. The project is a small simple yet sophisticated space with all the functions of a modern living.
What is your idea of great design?
Cite one such project which can serve as a testimony to your statement? We don't agree with the notion of 'Great Design'- it's always about the right balance and if the intent that it was created for has been achieved or not, not just in that moment but for a long time. Good design needs to have an effect and change the way one can live. The challenge in most projects is the just get the right balance and stop when one needs to stop and that is something we have been learning over the years of experience of two decades of design, architecture and interior design. Luxury can have many connotations. We equate luxury in our architecture and design to the quality of space and light, the tactile nature of materials and the attention to detail or the craftsmanship afforded to both the design and the build process. It's not a one-size-fits-all scenario – our designs are tailored to each client's brief, which allows us to explore and develop our ideas to arrive at a personal solution. We believe the luxury of a home lies in the subtlety of the textures, open spaces and exclusive art pieces that come together in harmony. One of the traps that is easy to fall into is the idea that expensive materials equate to luxury. It is essential to understand how materials need to be utilized, is also one of the key parameters and often the formula to successful design.
5