Great Aesthetics and Precise Function are an Inseparable Combination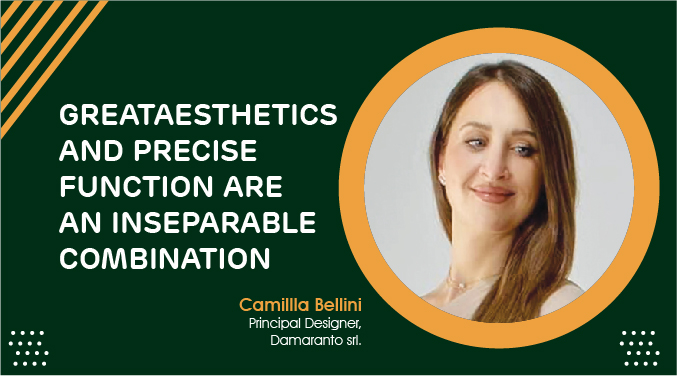 It is challenging to be a woman in a field where men are the majority, but I embrace it as a mission. Architecture and design are for people, and I consider this a moral imperative.
What led to the inception of your studio?
My journey into this world began in 2016. My studio strives to give the same dignity to design and design communication. My studio's mission is to help design companies improve their communication and help people have products or interiors more responsive to their needs on both sides of this sphere: high quality.
What does a good design mean to you?
Good design means great aesthetics and precise function, which is an inseparable combination, in my opinion.
Who are some of the architects you have worked with in the initial days of your journey?
Achille Castiglioni, Gae Aulenti, Cini Boeri, and many other Italian architects from the past are some of my favourites. Luca Nichetto and Matteo Ragni, as well as many others, were among those I met. I managed Ragni's digital advertising campaign during Milano Design Week to launch his wireless rechargeable platform.
What is your take on architecture that emerges from India and other Asian countries?
In architecture, India has some of the best talents with various architectural styles. Shimul Javeri Kadri's architecture and interior design projects are impressive to me. The sense of peace she conveys in her projects comes from her profound respect for nature and natural materials.
Which project, according to you, was among the first ones to put you in the hall of fame?
Taking a rewarding job and doing it well are two sides of the same coin that can coexist as long as they don't waste their time. My specific case started with social media and thanks to my community. I started my blog in 2016, and from there, I met and worked with many Italian and international brands. It is possible to consider Zefiro partitions as my first success in design work for Invisible.
Post the client brief, what do you do to adopt a design strategy that does not compromise your creative prowess whilst addressing your client's needs?
Clients choose me for a specific reason. I'm obviously on social media, and I talk a lot about my aesthetics and how I envision design. Both the products I've designed and the interior design projects I've managed have a strong personality, reflecting my vision in this field. My focus needs to be on the design, and the client's needs must be considered. I try to maintain a tricky balance that shows my professionalism and how I do my work.
As a designer who has worked on numerous projects, what are some of the challenges you have witnessed in your profession so far?
It is challenging to be a woman in a field where men are the majority, but I embrace it as a mission. Architecture and design are for people, and I consider this a moral imperative.
In a long-term practice, professionals are often defined by their affinities towards design strategies and materials. Has it ever happened to you, something you believe will come to represent both of you in the next millenniums?
The best materials are natural ones, in my opinion. Since ancient times they have been used, they are resistant, and they speak the language of Mother Nature. The more we surround ourselves with natural materials (wood, stones, marble, and so on), the more we can live better.
A discourse much beyond form and function alone: Is architecture much beyond form and function alone? Do you believe it is? How would you explain that?
Form and function must be inseparable, as I mentioned earlier. The things we use have to be pleasant and useful at the same time. One of these features alone is not sufficient.
Which are some of the recent projects you are working on?
The work that led to the design of my new lamp LA is very proud of me. It was designed for the Italian company Italamp. As its name indicates, LA is a lamp that combines light and sound: it reproduces the musical note LA (A, in English) when turned on. An inner gold metal cage contains a white glass bud made with the "cage blowing" technique that brings the lamp to life.
Tell us about the accolades you have won so far. Inspiring People Relations, a company dedicated to new forms of creativity and female entrepreneurship has invited me
twice to walk the Venice Film Festival's Red Carpet. In addition to writing a book about influencer marketing, I designed an apartment in Toronto and am currently working on a project in New York.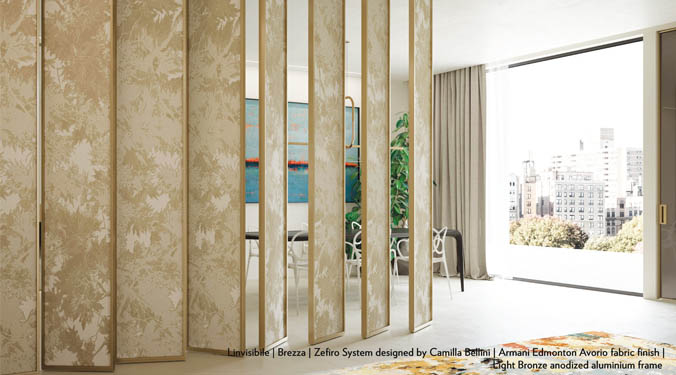 What is your take on events? How does it influence you as an architect and designer?
The importance of events in our work cannot be overstated. Networking, inspirations, new projects, new trends, new materials, and staying young in spirit and work are all essential aspects of events. The Salone del Mobile in Milano, Cersaie in Bologna, Marmomac in Verona, Domotex in Hannover, the London Design Week, and the Dubai Design Week are highly recommended.
11