Harmonising aesthetics and energy efficiency in building envelopes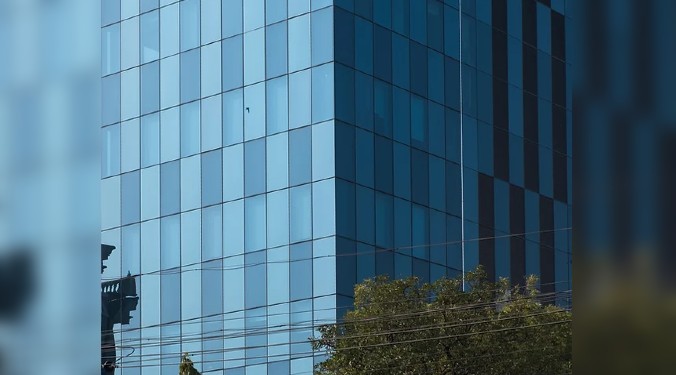 Architect Aishwarya R from Amit Khanna Design Associates emphasises technological advancements and building envelope solutions.
Sustainability is a growing concern in construction. How does your company incorporate sustainable practices and materials into your building envelope solutions?
At AKDA, sustainability is integral to our building envelope solutions. Our design process prioritises natural light, heat management, and passive design strategies for energy efficiency. Durable, locally sourced materials like brick and natural stone are central, offering exceptional thermal properties and longevity. We incorporate high-performance components like double-glazed windows, insulation, solar panels, and efficient HVAC systems. Thoughtful design features like glazing and shading optimise natural light and reduce heat gain. Local craftsmanship ensures precise alignment with sustainable practices, culminating in environmentally conscious, energy-efficient building solutions.
What are some of the latest advancements or technologies your company is integrating into building envelope solutions to improve energy efficiency and sustainability?
At AKDA, sustainability is a cornerstone of our building envelope solutions. Our design approach focuses on leveraging natural resources efficiently. We prioritise natural light utilisation to minimise reliance on artificial lighting and carefully manage heat for reduced cooling needs. Passive design strategies, including well-placed windows, sun-shading solutions, and suitable materials, enhance indoor comfort and energy conservation. We extensively use local stones like Kota and Dholpur, further aligning with sustainability goals.
How does your company contribute to enhancing energy efficiency in buildings through your solutions?
AKDA prioritises energy efficiency through holistic design, construction, and maintenance practices. We employ passive design strategies, leveraging solar orientation, window placement, and shading to minimise reliance on active heating and cooling systems. Collaborations with consultants facilitate the integration of high-efficiency HVAC systems, natural ventilation, and renewable energy sources like solar panels. Green terraces, roofs, and walls bolster insulation and manage stormwater.
Can you share examples of projects where you successfully balanced energy efficiency and aesthetic appeal in façade design?
AKDA has successfully balanced energy efficiency and aesthetic appeal in several façade design projects. In a unique warehouse project on the outskirts of Delhi, the challenge was maintaining a temperature below 35 degrees without air conditioning. The solution involved a brick screen envelope with integrated air cooling equipment, automatically activated when the temperature exceeded 30 degrees, ensuring a constant 34.5-degree interior temperature.
In the Atrium Tower/KLJ House project, a high-performance glass façade was chosen for its energy efficiency and insulation properties. Double-glazed Unit (DGU) panels with a concealed framework provided effective insulation while maintaining an aesthetically pleasing, transparent appearance.
The Urban Loop project in Gurgaon featured a distinctive double-curved design with white aluminium panels and extended overhangs to reduce solar heat intrusion. The building's layout, open spaces, and unique façade design demonstrated how a structure can enhance the overall experience of its occupants while standing out in the urban landscape.

For more info visit : https://www.akda.in/
10