Havells is offering products which caters to the needs of the customers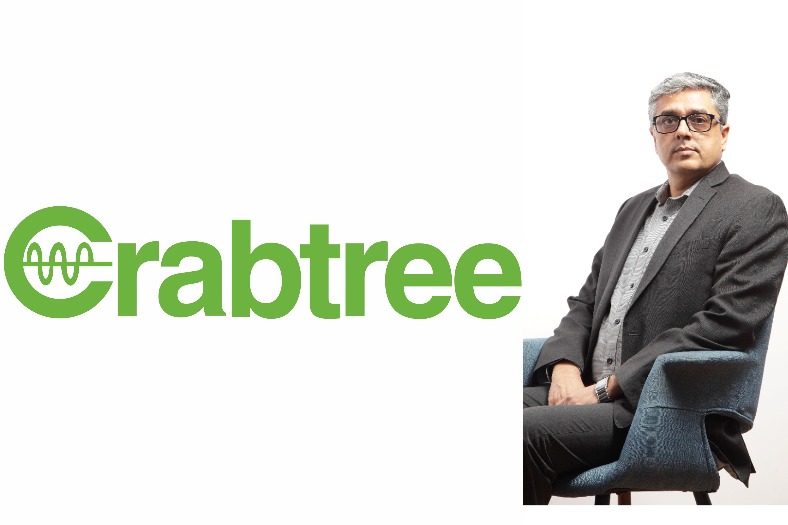 Havells is deeply committed to the development of this segment and remains invested and continues to invest further in the development of new technologies Mr. Vivek Yadav, Senior Vice President, Havells India
What is the market size of IoT/automation products in India?
The Indian smart home market is expected to be around $6 billion by 2022, a two-fold increase from $3 billion estimated in 2020, according to Statista. The Smart Home ecosystem consists of IOT connected appliances, Smart Lighting and Automation.
What is the outlook with regards to this segment? What market position would you like to achieve in the next 3 years?
Havells is deeply committed to the development of this segment and remains invested and continues to invest further in the development of new technologies, products along with developing the core competencies and building capabilities of its people, production facilities to adopt to these newer technologies.
What are the current consumer trends in the home automation segment? Is there any difference in consumer trends post COVID situation?
The unprecedented COVID-19 pandemic has brought the significance of hygiene and infections control to the fore. Need for touch less or contact less operations have increased adoption of smart switches as these can be operated via mobile apps / voice. People are spending longer hours at home hence the need for higher degree of comfort leading to increased adoption for centralized controls (mobile app / Voice) where a consumer can control different functions of the home without any hassle. We at Havells are offering products which caters to the needs of the customers under our Crabtree automation portfolio.
Work from home has driven the demand for energy to an all-time high and is also resulting into a much larger electricity bill. Consumers are looking at smart switches and sensors as strategies for energy savings and cost reduction as these are easily retrofittable in their existing homes without having the need for any electrical and structural changes.
Share details on the new products launched under Crabtree portfolio?
Smart H Modular Home Automation: 
This is a retrofit modular Smart Switch Home automation system designed for both new & existing homes. It offers a complete range which fits in the existing Switch box.
To adopt this system for your home all that is required is:
Replace the existing face plates with premium finish Crabtree Amare face plate 
Replace your old manual switch with Smart H switch. 
This is one of its kind modular glass finish touch switches which offer premium aesthetics and change the décor of your home.  This solution offers automation for all commonly used applications in the home like switching, dimming, controls for curtains, fans & appliances and much more. This solution is designed for India keeping in mind the Indian lifestyle & Indian homes.
This can be easily installed in places with low internet penetration as it has capabilities to work without Internet via built in RF technology through which this system can operate via Smart remote controls.
The solution offers multiple ways of operation and can be easily operated by anyone across multiple generations of people living in Indian homes. This system can be operated through:
As normal touch switches
Through mobile / Tab applications over IOS / Android
Through a RF programmable Smart Remote controller with scene controls
Through all leading voice assistants like Alexa / Google assist
This entire Solution is complemented with a range of premium accessories like Smart Socket, PIR Sensors, Free locate Switch and a range of Crabtree Glossy black Switches, sockets, blanks & USB charger to create a complete system which is a blend of beauty & intelligence.
The Smart H Range of Solution is available at our Havells Galaxies as well as our select retail partners.
Wire free NXT
This is a smart relay module solution which offers very affordable WIFI based controls for the residence. These are smart relay modules that fit behind the switch board and the user can automate the circuits without having to change anything in his home, this is a true retrofit solution that requires no electrical or structural change in the home.
This new solution is the ideal solution for larger Developer projects and Builders. The new Wirefree NXT solution and was launched in Dec 2021.
Signia Smart 
This is a new platform completely designed & manufactured in India. This is a premium Wi-Fi modular smart switch solution offering high level of premium aesthetics with the Signia Grande range of face plates & wiring accessories. This new range will be available from Feb 2022 in Select markets.
The Signia Smart range is an exclusive designer collection with 14 different plate options like Frosted Glass, Mirror Copper, Metal Plates and even Wood finish plates. These plate options along with advanced Smart Functionalities makes the Signia Smart range an ideal solution for today's modern homes.
Please highlight unique features in the product portfolio as compared to the competitor?
Havells has been consistently working to bring Home Automation and Smart Homes into the mainstream Indian market and have been driving adoption across different market segments by launching products that suit diverse applications from a Large Villa to Commercial applications to products meant for smaller apartments and retrofit applications.
Crabtree automation has one of the most diverse range of product lines and on its way to become the widest range of automation & Smart products in the country.
29