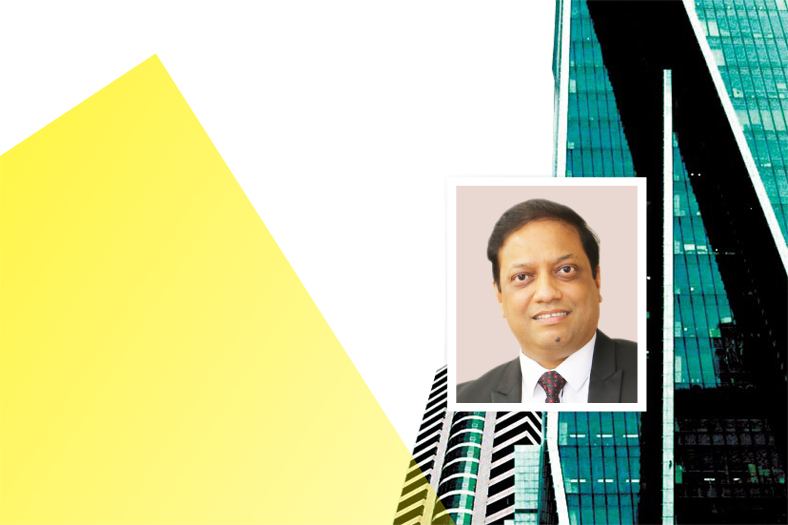 With Charminar Fortune, we are offering an alternate option to the customers for durable roofing solution, superior to metal sheets in every manner.
Dhirup Roy Choudhary, Managing Director and CEO, HIL Limited
HIL Limited, a CK Birla Group company, was established in 1946 and is one of the oldest building material companies in India. Today, the brand enjoys a pan- India presence and operates with a formidable network of over 9,000 channel partners, 6 manufacturing facilities and 41 depots that service its labyrinthine network. "We have always striven to provide the best-in-class products and solutions to our customers and introduction of Charminar Fortune is a step forward in this direction. We are confident that the new product is a worthy substitute for any other roofing product and will revolutionize the Indian roofing industry," said Dhirup Roy Choudhary, Managing Director and CEO of HIL Limited.
HIL is today one of the leading manufacturers and sellers of building material solutions including fibre cement sheets, AAC blocks, dry walling solutions and pipes and fittings in the country.
Recent initiatives
HIL's Charminar brand is one of the established market leaders in roofing solutions with a market share of over 21 per cent in fibre cement sheets category. Coloured steel sheets were launched under Charminar brand in 2015-16 and has been growing at a rapid pace since then. Recently, HIL has launched non-asbestos fibre cement sheets under the brand Charminar Fortune.
Commenting on this new launch, Roy Choudhary said, "We have recently launched a new product called Charminar Fortune through which we are looking to provide to our consumers end-to-end roofing solutions that are eco-friendly and robust. With Charminar Fortune, we are offering an alternate option to the customers for durable roofing solution, superior to metal sheets in every manner. We are confident that this innovative and eco-friendly product will take the industry by surprise and create a revolution in the times to come."
HIL's green building solutions brand- Birla Aerocon includes AAC Blocks, Panels, Block Jointing Mortar, Ready Mix Plaster, Wall putty, Fiber Cement Boards & advanced range of uPVC, cPVC, Column and SWR range of pipes and fittings with TrueFit technology for leakproof joints. HIL's industrial thermal insulation brand- HYSIL, finds a range of application in energy-intensive industries.
HIL's green commitment
Alongside a host of products, HIL has a skilled technical support team that helps its customers benefit from solutions that use these products for maximum efficiency and effectiveness. HIL also has a green energy profile with 30 per cent of the energy needs being met from renewable sources supplied from its wind mills. The end products are also green and can be reused and recycled for minimal environmental impact.
Manufacturing strength
HIL has an in-house state-of-the-art R&D facility, which is recognised by the Department of Scientific and Industrial Research, Government of India. HIL has a fully-equipped Engineering Division that could manufacture plant and machinery required for producing its products. According to Roy Choudhary, "HIL's biggest strength lies in the dedicated workforce backed by state-of-the-art manufacturing facilities and unmatched distribution network across India."
Recognition
Birla Aerocon and Charminar have been bestowed upon with the status of 'Consumer Superbrand' for consecutive years. Both have been ranked amongst the top 20 per cent of all brands across all categories in India. HIL has been awarded as the-Asia's Most Trusted Building Material Company-2016 by IBC Info Media.
The Vijayawada and Sathariya facilities of Charminar have been recently conferred with TPM (Total Productive Maintenance) in Category A, and Balasore facility of Charminar conferred with TPM Category B by JIPM, Japan for excellence in operational manufacturing – a first in the entire roofing industry sector. Three of Charminar's facilities have been certified by NAMC (National Awards for Manufacturing Competitiveness). The latest jewel in the crown has been winning the Best Company of the Year award for 2017 by IBC Info Media.
"With a lot of laurels in its belt and as a pioneer of green building products, HIL continues to push its capacities and scale its products for building a greener and a prosperous nation through its innovative offerings," Roy Choudhary concludes.
13