Home automation will enable urban homes to be smarter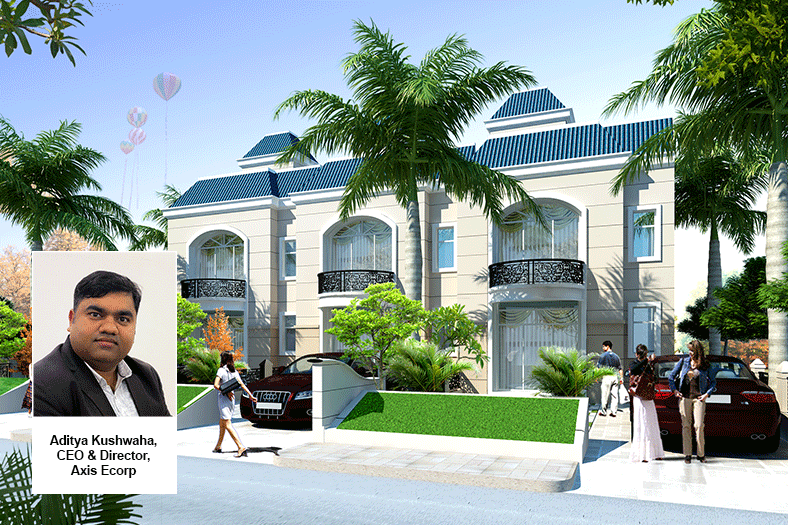 A decade ago, controlling the devices in your home with a smartphone app would have sounded like something from a sci-fi movie. However, innovation in the smart homes market has been improving steadily. The home automation market in India, poised at Rs 90.15 billion in 2019, is set to expand to a thriving Rs 500 billion market by 2030. To achieve this lofty estimate, home automation has to become a reality in existing homes as well as new projects. This is a stellar opportunity to capitalise on the luxury real estate developers' fraternity.
Today, potential homeowners also have higher disposable income and are prioritizing easy and smart living. This change in mindset and wherewithal creates a fertile space for smart homes and developers smart enough to offer these benefits to homeowners.
The other factors fuelling the need for smart homes are the increasing demand for energy-efficient systems, the rising population of geriatrics, and the enthusiastic smart city development initiatives undertaken by the Indian government.
Smart home basics So, what makes a home qualify as a smart home? Appliances such as lighting systems, air conditioning systems, audio and video entertainment centres, ovens, refrigerators, and wireless gadgets that can be controlled via a smartphone app or a universal remote are considered smart devices.
A smart home contains smart devices that can be operated by a swipe on a smartphone and other home automation technology. Home automation can be done by wireless systems and wired units. Wired systems integrate sensors and smart devices with cables and connectors. Wireless systems use Wi-Fi, Z-wave, Infrared, and Bluetooth to control smart devices.
The increasing popularity of voice-activated assistants also reflects the growing interest in smart home technology. With the use of Alexa, Siri, and Google Home assistants, Indian homes are primed to become truly intuitive. To defeat the challenge of interoperability of different devices and assistants, OEMs (original equipment manufacturers) in India are creating and launching new smart devices that work seamlessly with multiple voice assistants. New projects that feature the best of advanced technology give discerning customers something extra that they are looking for.
Adding value with smart home technology Real estate developers aim to meet and exceed the demands of potential homeowners. Smart home innovation is not a passing trend that will disappear in some time. The world has entered the time of the smart home, and real estate developers have a significant role to play.
Where the demand for smart homes already exists, such as in urban areas of India, real estate developers are charged with meeting these demands. In places that are yet to see an active demand, the role of real estate developers includes generating awareness and shining light on the need for smart home innovation and how it stands to benefit every homeowner.
Very few real estate developers foresee the importance of smart homes for their clients and the future of the real estate industry. The ones that do have a competitive edge over the others, an advantage that distinguishes them from the rest.
One of the hurdles to be overcome in the quest to integrate smart home innovation into every home is the high cost of these systems. Smart homes offer great value for money, however, at this nascent stage, they remain a luxury that not everyone has access to. Developers of luxury homes in India have begun to offer the smart home advantage to potential homeowners.
The role of the real estate developer's fraternity is to bring about widespread adoption of smart homes across the country by leveraging the value of such technology, its energy-efficiency, and the benefits of smart security automation.
Efficient, safer and smarter homes The cost of a smart home is well worth it when you consider how energy-efficient, safe, and convenient technology can make the residence. The Indian real estate developers' fraternity needs to recognise the endless possibilities that smart home technology opens up for homeowners. Axis Ecorp's recently launched project Axis Yog Villas at Goa has automated villas with an interactive gazebo and remote operation facilities.
From being able to open and close areas of the home at your command to creating personal illumination routines with smart lighting devices, smart homes allow you to customise an optimal space that is customsuited to your needs. By rightly recognising smart homes as the future of the real estate industry, the developer's fraternity in India can make inroads into offering their customers their dream home with a smart twist.
For more details, contact:
Aditya Kushwaha,
CEO & Director,
Axis Ecorp
20