Honeywell offers an exhaustive portfolio to aid digital transformation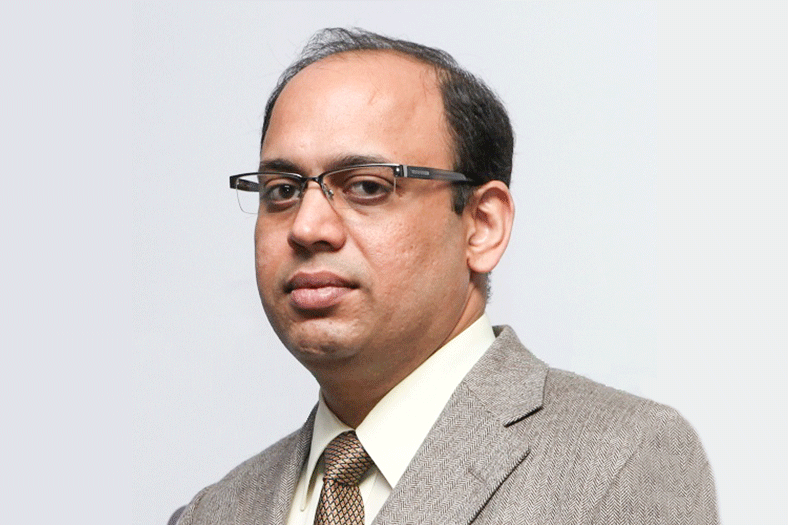 Amod Ranade, Chief Commercial Officer, Honeywell Building Technologies India points out the relevancy of smart building technologies in the ongoing situation and the role of Honeywell in aiding a digital transformation in India.
How connected buildings being helpful in managing crisis like Covid-19 situation?
Connected buildings can play an important role in managing a crisis like Covid-19. One important thing to consider with many people working from home – including facility management teams – is remote management. Remote monitoring tools allow a facility team to remotely diagnose issues with a building, conduct preventative maintenance and keep skills sharp. It's also critical when municipalities issue shelter in place mandates so a building facilities team may be pared down to its essential services team.
With remote monitoring, the work doesn't have to stop – you can still improve your building performance and help reduce downtime. Another important aspect of connected buildings is airflow – whether a healthcare facility or a building being used as a temporary support facility, airflow is critical. For hospital environments, there are guidelines set by organizations like the Indian Public Health Standards (IPHS)and Bureau of Indian Standards (BIS) for air quality in healthcare facilities. Using a building management system and specialized air valves, buildings can ensure the circulation of fresh air occurs multiple times a day to help remove undesirable compounds for a building, and when appropriate, use negative pressure to create isolation rooms.
Security is also an important factor – using access control and video analytics, companies can ensure the right people are in the right part of a building as well as to understand a person's access history to understand where a person has traveled throughout a building campus. Space utilization tools can also help companies implement social distancing guidelines within a building.
What are the major challenges faced while converting existing buildings into smart buildings?
It's important to remember that even an older building may not be 'smart,' it is still likely to have highly complex systems like its HVAC system. The first step is to conduct an audit of the building to understand how to get the maximum value out of the building. Even if a building is 'smart,' it might not be performing at its optimal level – it could be set in a default settings mode that isn't optimal for current use.
The internet is known to be vulnerable to hackers leading to a data breach, how reliable in that case can smart buildings be?
Safeguarding valuable intellectual property and information against cyber threats has become a challenge for facility managers, among other industry professionals – especially as business continue to expand and transform, digitally. Most modern organizations now look to harness the power of open, connected and smart systems – necessitating that staff be trained accordingly, processes be standardized, and technology be used securely and strategically.
Protecting the utility plant's operational technology (OT) environments from cyberattacks is equally important as the security of facilities, overall. OT environments comprise the machinery, sensors, actuators and other building automation equipment forming the backbone of operations – but have not traditionally connected to the Internet, until now.
This greater push toward enhanced connectivity within OT environments creates potential vulnerabilities. Having a solid understanding and awareness of hackers' motives is an important first step to designing a strong cyber security ecosystem, as is understanding cyber risk scenarios.
Within smart building environments, control systems act as easy targets. Common cyber threat scenarios to consider when evaluating vulnerabilities include: accessing building control systems, disrupting power management functions, tampering with temperature settings on HVAC systems and improper network segregation using OT systems (allowing hackers potentially access to other, more secure environments).
Maintaining a more secure and resilient OT environment often requires a wide-ranging strategy, incorporating measures like employee training, implementation of security governance and processes and investment in the right technologies.
Having the ability to be secure is different than actually being secure. To ensure the security of digital assets and information, as well as the safety of people – organizations should conduct cyber security assessments, secure their overall configuration/design, evaluate appliances and software in-play, monitor security remotely and ensure incident readiness services in the event of a breach etc.
How can smart buildings help in the creation of a circular economy?
A heavier focus on smart building software will help to design out waste. With buildings, though, there will likely always be hardware and equipment, but software can help to drive longer lifespans for that equipment by using predictive maintenance and energy optimization tools. We not only create smart building software but we are also making our edge devices smarter so that building devise are easier to install, commission and maintain with computing at the edge.
Connected buildings also increase high electronic waste. How this can be dealt with to compliment energy efficiency?
The big shift in connected buildings is about software which is also a major focus for Honeywell. As a company we've been focused on our digital transformation with creation of our enterprise software management platform for operations technology, Honeywell Forge. Our Honeywell Forge platform helps building owners and building portfolio owners to decrease operating expenses, improve energy consumption, implement predictive maintenance and manage space optimization across an entire building portfolio while also enhancing the individual occupant experience.
Honeywell Forge is an open, extensible and vendor- and hardware-agnostic platform – which means that we can help building owners optimize non-Honeywell systems using the platform. This software-focused approach allows us to help reduce electronic waste because there's no need to rip and replace current systems.
What are some of the innovative solutions Honeywell is offering in India to aid smart buildings?Honeywell offers an exhaustive portfolio to aid smart buildings, enabling connected systems, solutions, analytics and IoT platforms; providing all the technology tools to enable our customers to deploy Smart Buildings. Our innovative Pro Audio range of solutions enables our customers to converge their requirements for Public Address systems and deliver hi-fidelity content using a common integrated infrastructure.
Honeywell customers are benefitting from products complying to the latest standards (UL 268 7th edition) that ensures reduced false alarms and highest sensitivity to genuine fire scenarios. This is a must in all new buildings given the increased use of contemporary material like PU foam. In addition, our wireless technology solutions like the Lighting Management Systems is designed to help our customers improve their energy consumption.
Honeywell recently launched the Honeywell Forge Energy Optimization, its cloud-based, closed-loop, machine learning solution that continuously studies a building's energy consumption patterns and automatically adjusts to optimal energy saving settings. Honeywell Forge Energy Optimization is commercially available in India and we have several customer pilots running in India.
We are seeing an increased incidence of pandemics like H1N1, SARS, COVID19; and our solutions like Electronic Air Cleaning and Ultra Violet in Air Handling Units (AHUs), are helping our customers reduce the risk of spreading the infection through the HVAC (heating, ventilation, and air conditioning) systems.
22