IEE Expo 2020 to showcase advanced technologies encouraging better quality elevators in the country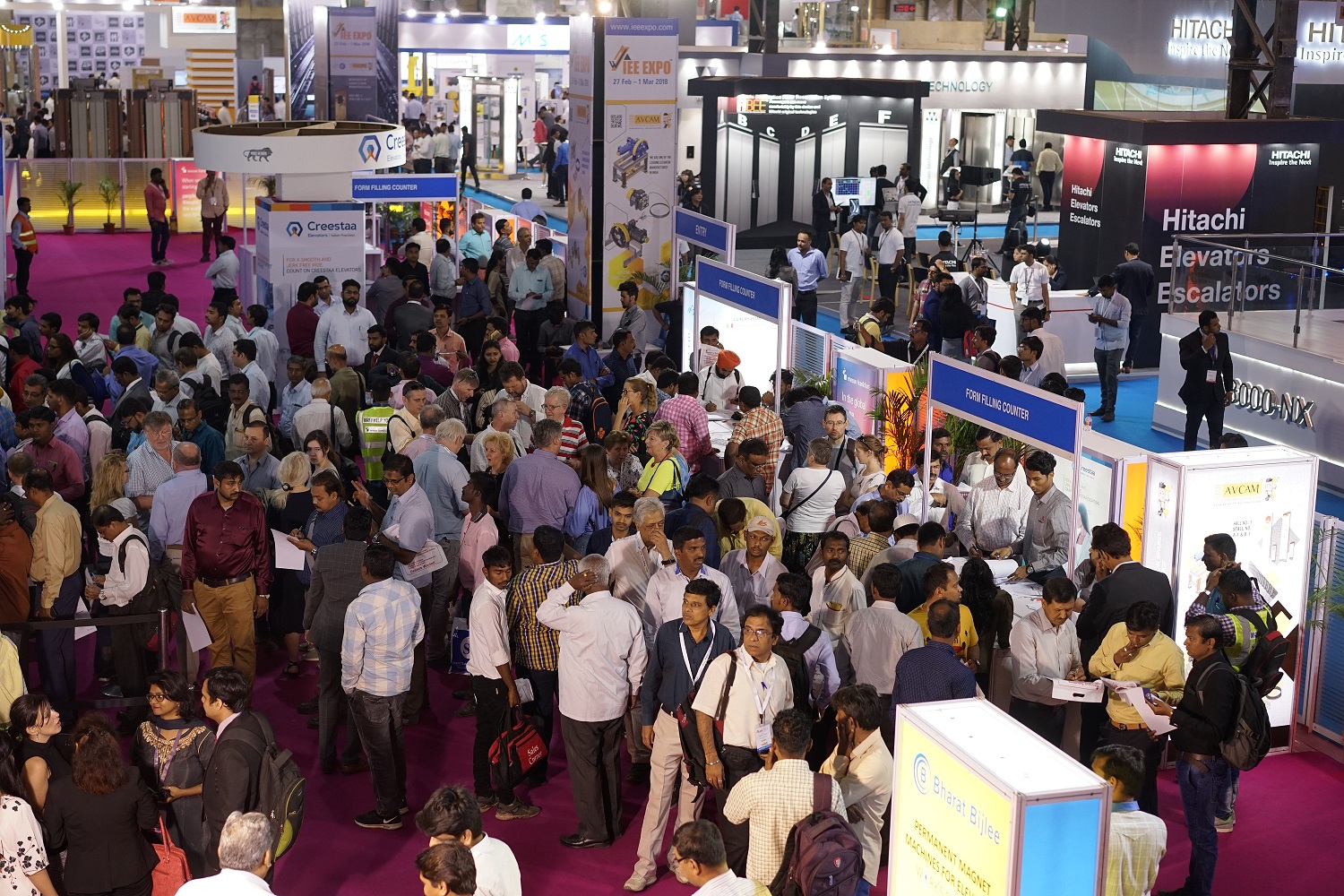 The latest edition highlights 42% surge in new entrants from India showcasing the tremendous scope for investments in this sector.
India is a highly lucrative market for new elevator and escalator installations with urbanisation rapidly seeping into every region of the country. Better employment opportunities, real estate reforms, affordable housing, infrastructure projects and ever-increasing need for high-rise buildings are the key growth triggers. Along with these factors, growing awareness for safety maintenance and smart solutions being installed within technologies used for vertical transportation are other areas propelling the growth of this sector.
The elevator market in India is projected to surpass USD 1.6 billion in 2020* and bringing this industry under one roof, the next edition of the International Elevator and Escalator Expo (IEE Expo) 2020 will act as an instrumental platform to gauge market potential and meet core customers to develop top quality elevators for the country. The show that is set to kick start from 27 February 2020, will host over 169 companies from six countries including India. The expo will highlight the latest trends in vertical transportation with solutions ranging across project requirements. The leading trade fair will also be a one stop destination to source new latest range of components, explore tie-ups, engage with the right audience and find suitable solution providers and partners for future projects.
With new entrants from India itself showcased a 42% surge, the show witnesses a significant rise in investments opportunities and price competent technologies. Companies like Arkel, Akis Motors, Adco, Bharat Bijlee, Butkon, Blain, Canny Elevators, Celikray, EC India, Epic Elevators, Fermator, Genemek India, Inditech, Inova Automation, Giovenzana, Kinetic, MAS Industries, Merazzi, Montanari, Mahabali Steels, Mayr, Mona Drive, Sigma, Sicor, Raloe India, NBSL, Tectronics, Oners Sansor, and ZIEL – ABEGG are some of the countries who would be presenting their latest technologies at the trade fair. Along with an array of solutions that will be displayed on the show floor, companies like IndiTech Systems would be launching technologies like Solar Elos, multi access systems and parallel control panels; Delta PD Pumps will be launching hydraulic valves and Spectra Controls will launch technologies like, Bucher hydraulic system lift power units and STEP Integrated Controller and Hedefsan.
Hydraulic elevator for passenger and goods that is high speed, energy saving, low maintenance and a cost-effective solution for low-rise buildings with a varied product range in car parking technologies that include stack parking, puzzle parking, mini rotary automobile elevators and turn tables will be present to lure focussed business visitors on the show floor. The eighth edition of the leading trade fair will continue with its aim to bring the latest developments for faster and safer lifts in the country.
With the number of malls, commercial buildings, residential projects, metro and railway developments leading India a step closer to a 'smart nation', the elevator and escalator industry in India ensures a secure and profitable future.
9