ISH India powered by IPA Virtual Edition to offer a range of smart and sustainable building technologies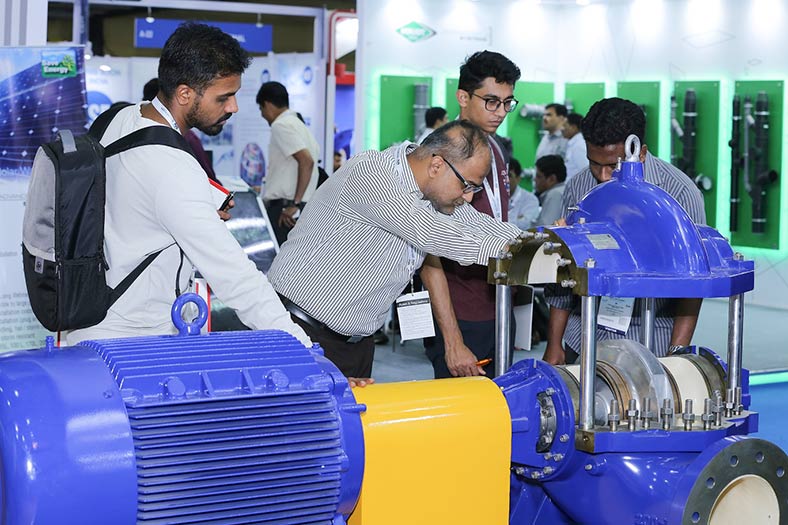 ISH India powered by IPA Virtual Edition, the digital trade fair scheduled from 17 – 18 September 2020 will be a premiere choice to source latest advancements from leading brands in plumbing, sanitation and sustainable water management sectors.
Sanitation has always been a major issue in India. The current pandemic and the high frequency of floods have further escalated the importance of right solutions for plumbing, kitchen and bathroom that will encourage the use of appropriate management systems in terms of saving, disposing and recycling of water. The budget proposed for the year 2020-2021 also highlights the importance of a safe and comprehensive sanitation programme under the Swachh Bharat Mission for both urban and rural development where an estimated amount of Rs 21.518 crore was allotted only to the department of drinking water and sanitation*.
With an aim to support and encourage the adoption of need-of-the-hour solutions, Messe Frankfurt India will host its first B2B digital trade fair, ISH India powered by IPA Virtual Edition. Scheduled from 17 – 18 September 2020, this intelligent networking platform will provide sourcing opportunities of advanced solutions in plumbing, sanitation, bathroom, kitchen and water management systems.
The virtual marketplace will showcase solutions and products from the most sought-after industry brands like Watertec (India) Private Limited, Wilo Mather and Platt Pumps Pvt Ltd, Kirloskar Brothers Ltd, Bathsense by Asian Paints Ltd, Huliot Pipes & Fittings Pvt Ltd, Brilloca Limited (HSIL), H&R Johnson (India), and many more. The comprehensive digital platform will also assist focussed visitors like architects, interior designers, construction industry, builders and developers, MEP consultants, urban city planners, municipal engineering departments and the hospitality segment to browse from a gamut of building technology products, compare product USPs, instantly e-meet potential vendors and make informed purchase decisions, all over a virtual match-making tool powered by artificial intelligence (AI).
Rich content formats to enhance the virtual business experience
The organisers are working on integrating various rich content formats such as webinars and live product demonstration sessions to further enhance both sourcing and business networking experience for the industry.
The online trade fair will host Washrooms 2.0, an insightful webinar addressing integral topics like wastewater management, future of washroom designs and technologies, building architectures and beyond. The two-day session will carry out live panel discussions with well-known industry experts like Nilesh Gandhi, CEO, Ace Consultant; CV Dilipkumar, MD, Schell; Sonali Bhagwati DP Designs; Simar Kohli Das, Founder Biomimicry/Lifetide; Asutosh Shah, MD, Duravit; Sriram Kuchimanchi, Founder, Smarter Dharma; Madhu Chandok, Founder Director Pip2020; and other representatives from Hiranandani Constructions Pvt Ltd and JLL.
Given the current circumstances where digital and sustainable technologies have become crucial, ISH India powered by IPA Virtual Edition is scheduled at a favourable time for the development of the integrated building solutions sector. The lucrative schedule and a wide range of products available on the online sourcing platform will enable to build environmentally-safe and smart infrastructures that are also aesthetically designed without compromising on the luxury aspect of modern buildings and architecture.
ISH India powered by IPA is headed by the biennial ISH event in Frankfurt, Germany, the world's leading trade fair for HVAC + Water which will next take place from 22 – 26 March 2021.
For more information, visit:
www.ish.messefrankfurt.com
8