K-Lite's Modular Smart City Poles with advancing urban services and IoT integration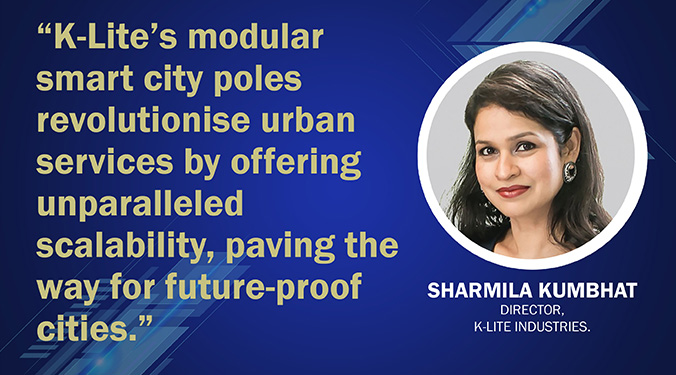 "K-Lite's modular smart city poles revolutionise urban services by offering unparalleled scalability, paving the way for future-proof cities."
In the era of smart cities, integrating various systems has become essential to meet the challenges posed by global warming, digital connectivity, and energy conservation. One crucial component of smart cities is the implementation of smart city lights, which serve as the backbone for numerous urban services. However, for these lights to function efficiently, they must be seamlessly integrated with other systems through the Internet of Things (IoT).
Recognising this need, K-Lite proudly introduces its innovative solution: modular smart city poles, also known as intelligent poles. These poles are designed to cater to the diverse requirements of upcoming smart cities, enabling significant advancements in urban services.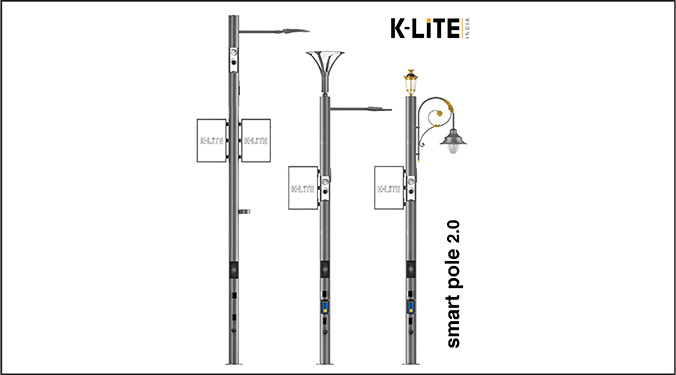 The key feature of K-Lite's smart city poles is their modular design. With one main pole capable of accommodating one to five modules, the possibilities for customisation are extensive. This flexibility allows cities to tailor the smart column according to their needs. The smart column can be adapted to meet various requirements by easily adding or removing modules.
These modular smart city poles serve as a platform for various urban services. They can support network redundancy, provide mobile connectivity (WLAN), facilitate traffic control, integrate security cameras (CCTV), enable information transfer, deliver public announcements with loudspeakers, assist in smart parking, monitor environmental conditions, and even offer electric charging stations for electric vehicles. This versatility makes K-Lite's smart city poles a comprehensive solution for transforming cities into intelligent, interconnected urban environments.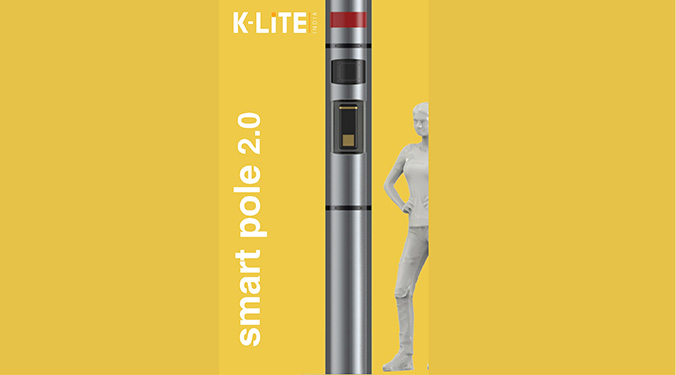 By seamlessly integrating with IoT systems, K-Lite's smart city poles enable advanced features such as remote control and sensor compatibility. This integration ensures efficient and effective urban services, enabling cities to enhance their infrastructure and deliver an elevated quality of life for their residents.
K-Lite's modular smart city poles are revolutionising how urban services are delivered. With their customisable design, seamless IoT integration, and support for a wide range of urban applications, these intelligent poles offer an innovative solution to the challenges faced by modern cities. As the world continues to embrace the concept of smart cities, K-Lite's smart city poles pave the way for a more connected and sustainable urban future. 
for more info visit : https://www.klite.in/
31