KLAUS Multiparking offers reliable and innovative parking solutions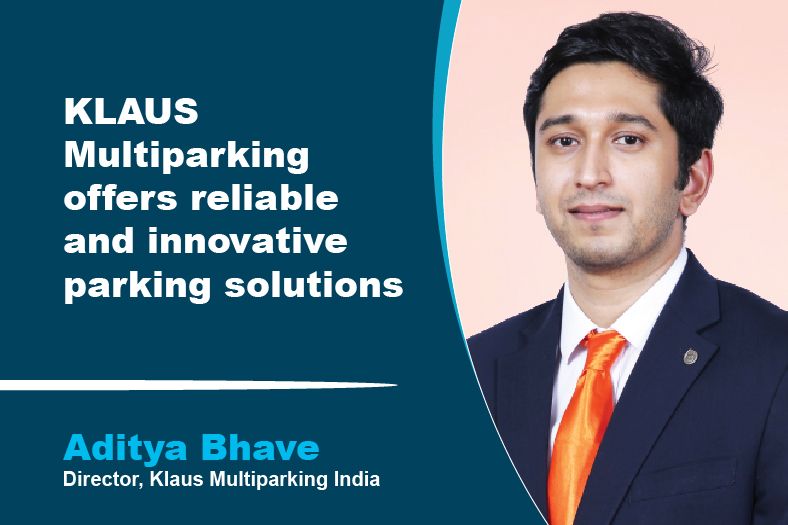 Before concluding any project, we collaborate with architects, consultants, and developers to come up with customized solutions says Aditya Bhave, Director, Klaus Multiparking India
When it comes to the planning and implementation of multiparking systems what is the advantage of Brand KLAUS?
At KLAUS Multiparking we have invested in developing a state-of-the-art manufacturing facility at Shirwal near Pune. We have a dedicated team of experts who are involved in designing reliable and innovative parking solutions. The professionals at KLAUS are familiar with the requirements of a project and its users. Before concluding any project, they collaborate with architects, consultants, and developers to come up with customized solutions. While implementing a project, we must adhere to specific guidelines and regulations in order to optimize the available space. KLAUS Multiparking India has expanded considerably over the years because of an unwavering commitment of providing innovative parking solutions to its customers in a timely and reliable manner. There's nothing like KLAUS Multiparking when it comes to making the most of the space that matters.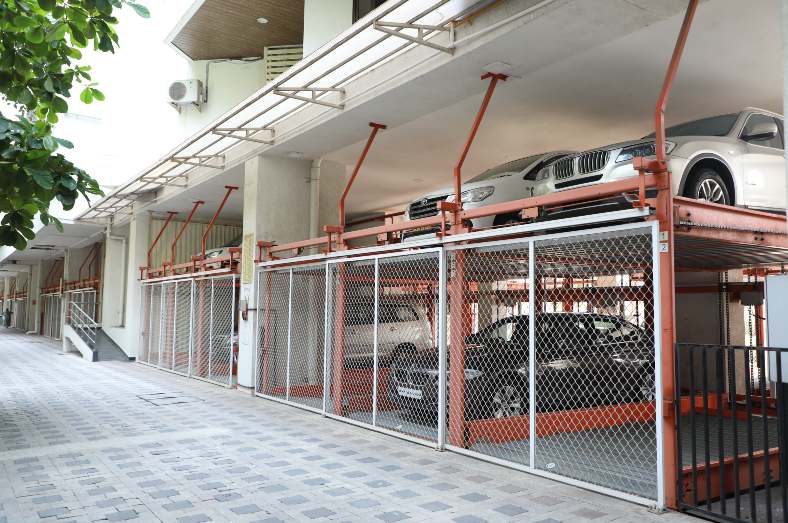 What are some of the projects in the city as well as India where your multiparking systems have been installed?
We are honoured to work with some of the best developers and architects in the country. Hundreds of projects have been completed and over 80,000 parking spaces have been delivered around our country in the last two decades. In India, we have a presence in over 53 cities. Residential, commercial offices, hotels, malls, cinemas, and even hospitals are all included in this category.
Every machine needs timely maintenance to ensure they remain functional and in good condition, what kind of after sales maintenance services do you offer in India?
In addition to superior products, we provide service and support 24X7. We have a fantastic network of professional service engineers who do preventive maintenance on systems all around the country and are available to answer any client questions at any time of day. Our team's experience and expertise set KLAUS Service apart from the competition. We've been successfully manufacturing systems for years, as well as ensuring that they work smoothly. We use our experience to build new and improved features, which has resulted in thousands of delighted clients. To achieve a high degree of functional reliability, we guarantee 100% availability of genuine spare parts.Our 'Workshop On Wheels' initiative, KLAUS WOW, is a fully equipped service van with a skilled technician, tooling, and supplies to handle most client concerns on the spot.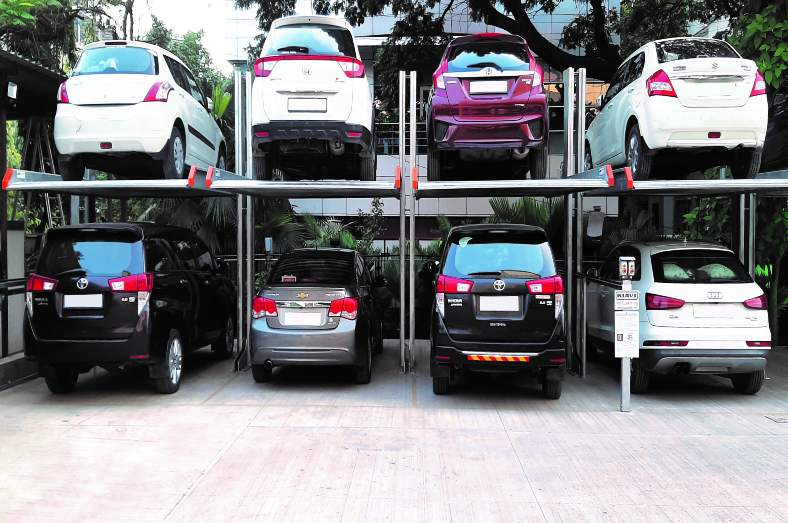 Kindly also elucidate on KLAUS Mod Kits and how they can improve the shelf life of KLAUS Multiparking systems?
We've seen that multilevel parking systems must withstand a lot during the course of the year. The weather in India varies greatly depending on the region. Rain, humidity, and dryness in the air all have an unintended effect on parking systems. Dust and particles get into components including sensors, hydraulics, and electrical parts, compromising parking system operation. As a result, they require further protection against corrosion and other problems. 
Mod-kits aid in the maintenance of multiparking systems' operation and extend their service life. Safety Kit, Add-on Kit, Signage Kit, and Cleaning Kit are the four main categories of mod kits we now offer, based on the purpose they serve.
18