Koemmerling sets the standard for sustainable fenestration solutions in modern architecture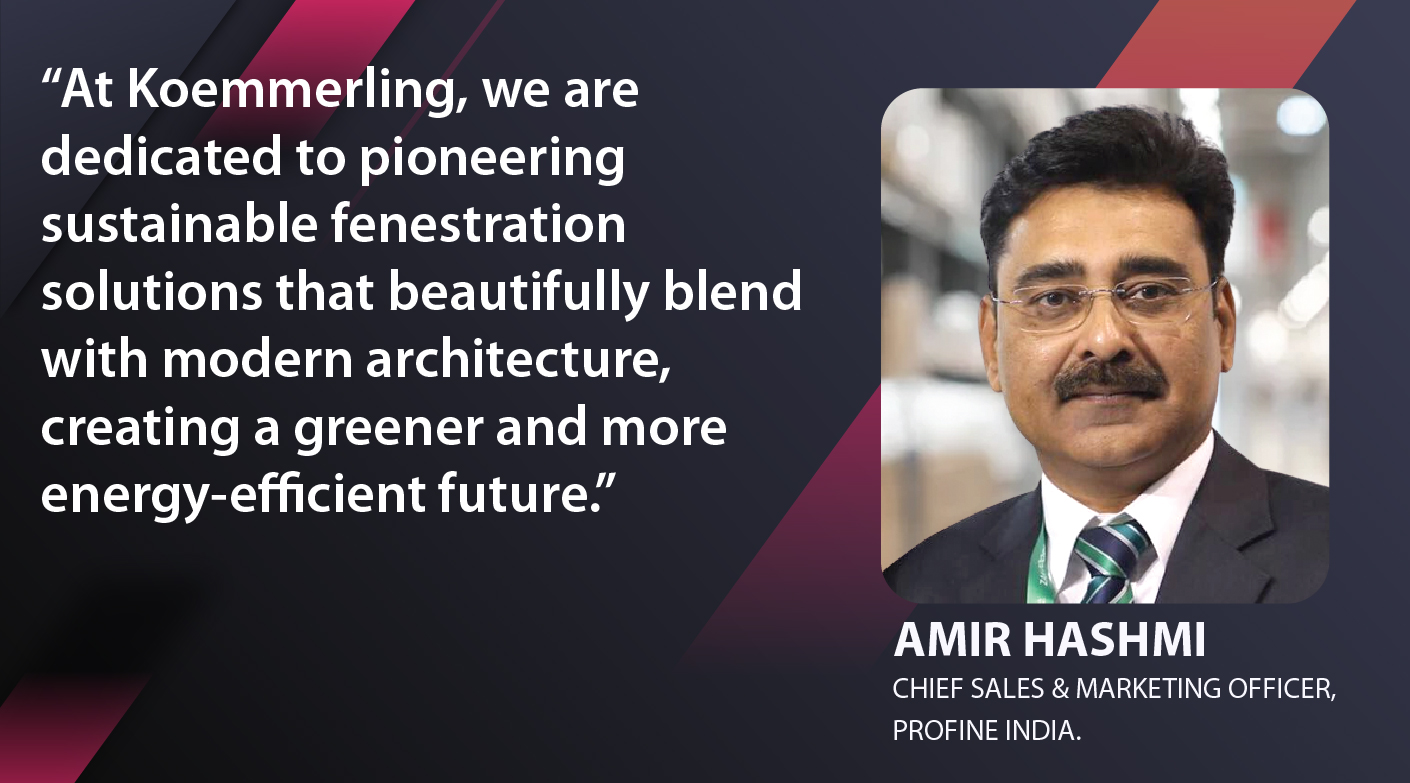 Amir Hashmi, the Chief of Marketing, Profine, shares insights into the technological advancements and unique architectural requirements within the fenestration market.
Please elaborate on the types of fenestration solutions you offer.
Koemmerling is a globally renowned manufacturer of uPVC window and door systems, operating in over 100 countries. With a legacy spanning over 125 years, Koemmerling offers an extensive range of advanced and innovative window and door systems. Our product lineup includes casement windows and doors, grill and mesh, tilt and turn windows, top-hung windows, sliding windows and doors, lift and slide doors, and sliding and folding doors.
What are the latest trends shaping the fenestration market in India?
India's fenestration market has significantly transformed, with a growing demand for technically advanced window and door systems. These systems feature increased glass openings, diverse shapes, and customisable designs with various colour options. They offer exceptional flexibility in terms of height and width, perfectly complementing modern architectural styles. Notably, the engineering behind these systems ensures outstanding performance in all weather conditions, including summer, winter, rainy seasons, and high-wind environments. These modern window and door systems remain durable and resilient with minimal care and maintenance. As a result, their popularity is rapidly increasing, and they are becoming the preferred choice for many.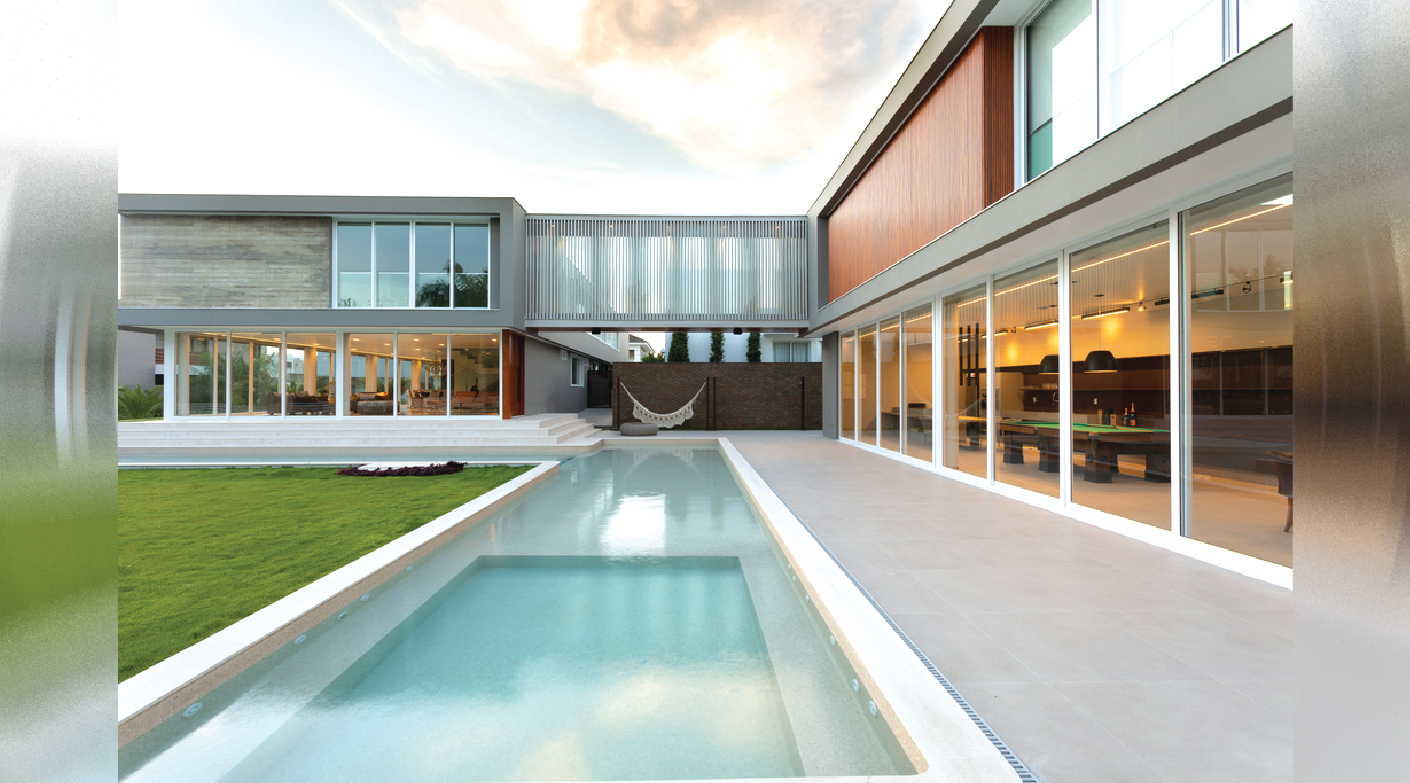 What features or technologies do you invest in to have an edge over others?
As previously mentioned, Koemmerling is a globally renowned brand with an illustrious history of 125 years. We pride ourselves on our commitment to sustainability, uncompromising quality, innovation, customer-oriented production and services, efficient processes, and technologically advanced systems. Our uPVC windows and doors are crafted from sustainable materials of the highest quality, ensuring their durability even in harsh weather conditions. Moreover, our diverse range of styles and designs allows customers to find the perfect match for their preferences, enhancing their building's architectural aesthetics. With these unique qualities, Koemmerling has revolutionised the world of home design and construction.
How has the fenestration industry in India evolved over the past two decades?
uPVC window and door systems were introduced in India in the early 2000s, marking nearly two decades in the market. During this period, the fenestration industry has witnessed a notable shift towards modern windows and doors crafted from eco-friendly and durable materials. uPVC possesses the sought-after attributes customers desire in their windows and doors, such as style, smooth operation, durability, and low maintenance. These innovative systems have gained popularity due to additional advantages like thermal insulation, zero water penetration, sound insulation, maximum opening capacity, multi-locking mechanisms, and dustproof features. 
for more info visit : https://www.koemmerling.co.in/
25