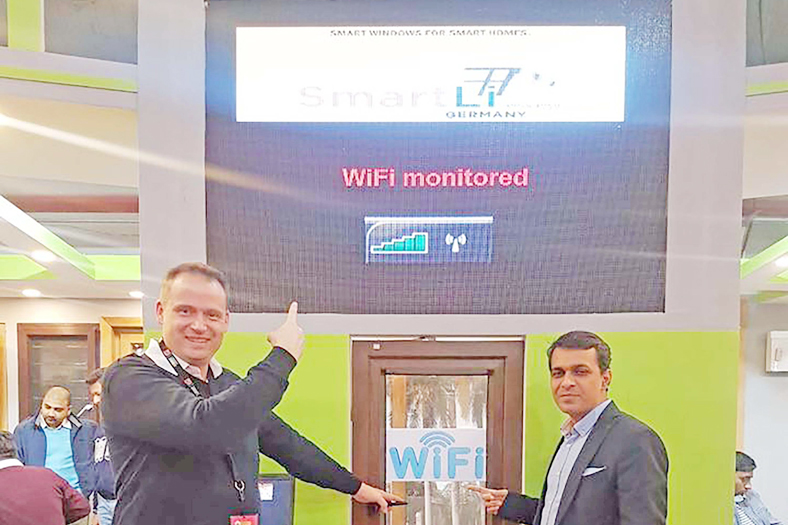 Launched at the Ace Tech Exhibition in Delhi, this smart window is one of Lingel's latest innovation which has features to make life easy and comfortable. Smart Li's cutting-edge technology secured a winning place in the Design Wall 2016 Awards at the ACETECH. Lingel has always ensured quality and customer satisfaction through its innovative products.
Lingel's Smart Li is a breakthrough when it comes to windows and doors technology. All the important information is received on the mobile phone. The window has the following special features:
• Smartphone: application as the control panel
• Window in-built security system: Controlled by a wi-fi sensor, there are no wires required and it works on finger sensor. It can control the opening and closing of doors.
• Lingel air purifier: One may not be well aware of the toxic air around. This in-built air purifier meets the requirement and lets you know how much pollution is present in the room and when the filters need to be changed.
• Lingel smoke detector: When there is fire one may not be aware but the detector detects it and sends information on the phone.
• Window in-built rain sensor: This is a useful add-on which provides information to the maintenance and housekeeping regarding the weather especially if it is raining outside. The detector creates an alarm and a message is immediately sent to the phone.
8