Living in high rises can be isolating and cause social alienation
Having said that high-rises are practical way to meet the needs of the nation's rising population while tackling the limited availability and expensive cost of land said Anuprita Dixit, Design Director, IMK Architects.
Given the rising population of India, do we have any alternatives for high-rises?
The constraint of space in the urban cities has led to the advent of vertical high rise buildings and altered the silhouette of the cities with Mumbai having the highest concentration of high-rises in India. It is also known to have the 7th highest number of high-rises in the world as well as the highest number of high-rises under construction. Currently, the only practical way to meet the needs of the nation's rising population while tackling the limited availability and expensive cost of land seems to be seen as the design and building of tall high rises. 
Living in high rises is known to be isolating and causes social alienation. In order to address this issue, mixed-use high rise buildings are trending today with designers attempting to suitably address the issue through them. These developments sustainably utilize resources and available space, and provide for neighborhoods that integrate work, home, shopping, transportation, and even green spaces, in the most holistic way.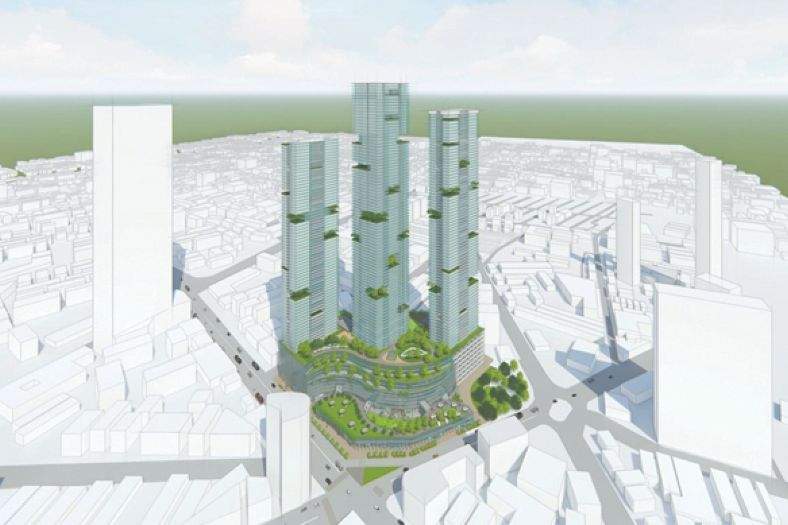 Are the existing high-rises sustainable in your view, are there sure shot methods to make them sustainable?
Provision of amenities in presently constructed tall buildings makes high-rises an attractive option of residence. Modern high rises in India offer easy accessibility to recreation parks, swimming pools, schools, shopping facilities and other community stations. Such towers are built to provide its residents with a convenient and socially balanced living environment fulfilling the need for privacy, using minimum energy and other natural resources such as natural lighting.
In many cases, social failure and isolation in high-rise development has been observed. There have also been cases in which tall buildings were aimed for the privileged population for economic reasons, and hence were socially segregated from the rest of the neighborhood. Rather than blending into the neighborhood, it led to the creation of vertical gated communities. Such buildings cannot be sustainable being located away from public transit, amenities, schools, stores, hospitals, and other important services. This kind of development promotes inefficient use of land. More efficiently, by using an integrated approach in combining the use of modern technology, local culture, local context, the natural environment, and cost-effective solutions, we can collectively move towards creating better sustainable cities.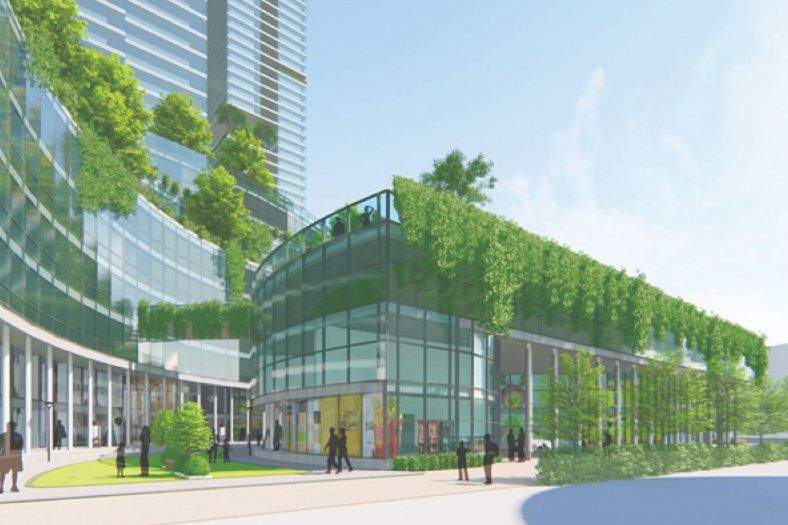 Do you feel smart technologies can play an important role in helping high-rises achieve sustainability?
The goal of a smart building is to deliver useful services that help make occupants more productive and safe, at the lowest cost and with the least environmental impact. A Smart Building optimizes and minimizes energy usage, and can operate using clean energy sources. It makes occupant security and quality of life top priorities. This means not just physical security, such as connected fire suppression and alarm systems, but also health security— high-quality air and water, and more.
In the view of the existing challenges as also the prevailing pandemic what are some of the issues pertaining to sustainable development that need to be addressed?
In the 21st century, we are already facing great challenges ranging from global conflicts to resource shortage and from pollution to urban sprawl. In such a situation, the only way forward is Sustainable Development. Sustainable high rise buildings are those that cause minimal environmental impact, by the use of environment friendly materials, having low energy requirements, use of renewable energy, high-quality materials that ensure longevity of construction and economical in operation.
The pandemic has highlighted the plight of the increasing slums in our cities and the deplorable conditions in which a large segment of the population is forced to live. Although it has led to reverse migration, wherein the influx of migrants into the urban cities has reversed, with many of them returning to their rural origins, this is expected to not last very long. Hence, urbanization is expected to continue to increase even more rapidly, as they return to greater opportunities that the larger cities have to offer them, albeit having to resort to living in slums due to shortage of low income and affordable housing.
 In an attempt to resolve the issue, redevelopment of slums through the government initiative, has led to re-housing them in vertical high rises, further worsening their living conditions through social alienation. Hence, not only does the economic and environmental sustainability need to be addressed in high rises, but, very importantly, also the social impact on families being compelled to move into them.
123