Louis Berger bags Mumbai Metro Line 4 contract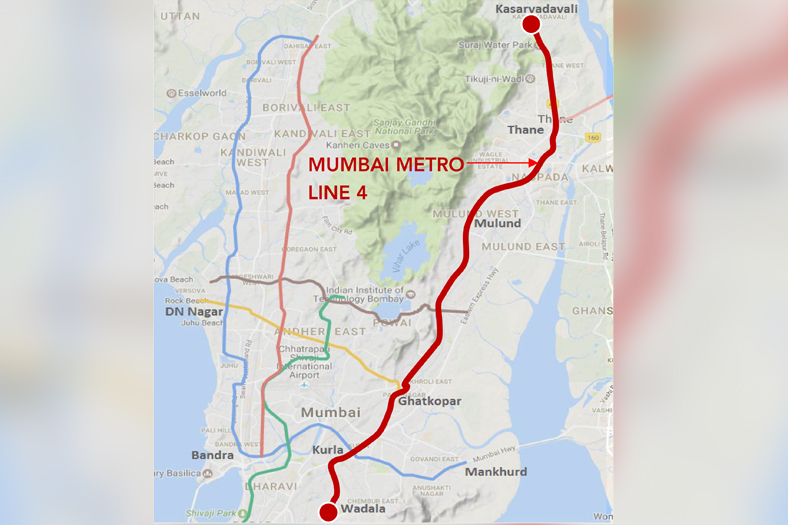 Louis Berger, as part of a DB-led consortium, has recently been awarded a project management and construction management services contract including design review for Mumbai Metro Line 4 by the Mumbai Metropolitan Region Development Authority (MMRDA). The consortium comprises DB Engineering, Louis Berger and Hill International.
"This latest win highlights Louis Berger's commitment and contribution to India's strategic growth," said Jim Bach, President of Louis Berger's International division. "We're delighted to have another great opportunity to serve the government of India in advancing its development goals. Our team of experts is well equipped to meet the challenges of this new and next-generation transportation infrastructure project."
The Mumbai Metro Line 4 will be a 32.3-kms (20-mile) long elevated corridor with 32 stations, connecting Wadala in central Mumbai to Kasarvadavali. Expected to reduce travel time between Wadala to Kasarvadavali by 50 to 75 per cent, the Mumbai Metro Line 4 will provide inter-connectivity between the eastern expressway, central railway, Mumbai Monorail that is partially in operation, proposed Metro Line 2B (D N Nagar and Mandale), proposed Metro Line 5 (Thane to Kalyan), proposed Metro Line 6 (Swami Samarth Nagar to Vikhroli) and proposed Metro Line 8 (Wadala to GPO). The total estimated cost of construction is `15,549 crore ($2.26 billion USD).
As part of the consortium, Louis Berger will prepare, package and finalise tender documents for system contracts.
11