Nilesh Alumino–Leaders in manufacturing windows and doors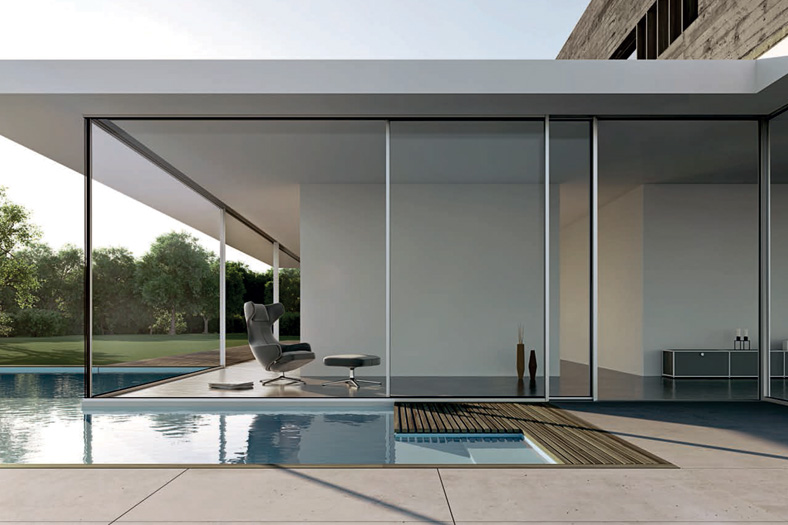 Nilesh Alumino–Leaders in manufacturing windows and doors Nilesh Alumino Futuristic Design are pioneers in the field of design, manufacture, installation and precision – engineered. Our windows and doors can instantly give any room a face-lift. They not only look great but they also provide insulation against noise, dust, rain, pollution and rising energy costs making them ideal for Indian living conditions. They are also easy to install and can be used to change the character of any space.
The company has managed to harness a deep knowledge of the Indian market and global technologies to produce and install over numerous windows. Furthermore, the diverse capabilities of Nilesh Alumino has launched distinctly innovative product series. Establishing itself as among the leader in India's windows and doors, AGS has a presence in more than 150 cities in India, and also abroad.
According to Nilesh Alumino, the Indian market at current position is very good. It will grow at an average pace of 9 to 14 per cent considering the overall condition and parallel to Indian GDP. Considering the current government, which is more focused on housing development and also looking at the spending power of people , the future seems to be good.
Alumino SS Railing & ALU Railing.
Nilesh Alumino is specialized in SS and ALU glass railings to meet the need of today's modern architecture. This new railing system is totally frame less without a visual obstruction to offer crystal clear view.
Advantages of Nilesh Alumino
Economical
Low thermal conductivity, Alumino windows are designed to minimize the electrical loss
Airtight
Excellence of Alumino windows can be proven by the high degree of air tightness due to its in built punching system.
Chemical Resistant
Best suited to use in the coastal areas and industrial complexes because it is not corroded or transformed by the sea breeze, salt, noxious gas and acid rain.
Watertight
Alumino windows are outstanding for water tightness so it is much safer from heavy rains.
Soundproof
Though maximizing the soundproof effect with an excellent profile design, Alumino doors & windows thoroughly absorb sounds of traffic, airport and construction sites.
WindLoad
In many cases breakage of windows is the result of low quality material. Therefore, while choosing a window manufacturer, it is strongly recommended to verify the supplier's technical capability, history & reputation to secure the safety.
Durable
Alumino doors and windows do not shrink and expand with extreme change of weather in summer and winter seasons as they are manufacture dout of specially processed and homogenized aluminum inverts and billets.
Smooth
Alumino windows are so designed that it overcomes all the weakness of rigidity and noise while opening and closing operations.
For more details, contact:
Mob: +91-9324234647
E-Mail: nileshalumino@rediffmail.com
8