Nivasa unveils enchanting fourposter beds collection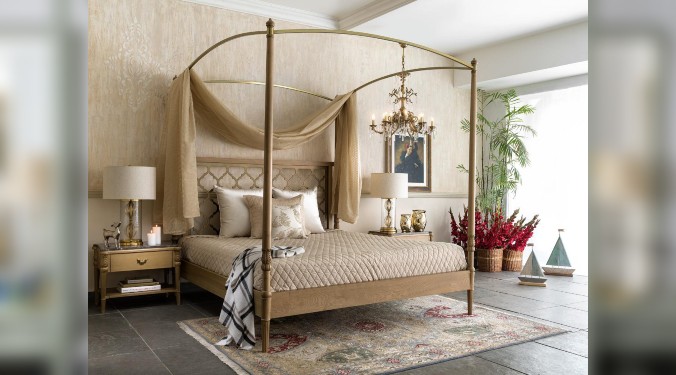 Nivasa, the leading luxury furniture brand, renowned for its impeccable designs, reveals its latest collection of stylish four-poster beds.
Merging old-world charm with contemporary design language, these beds showcase a perfect amalgamation of artistry and functionality, promising to elevate the essence of any living space.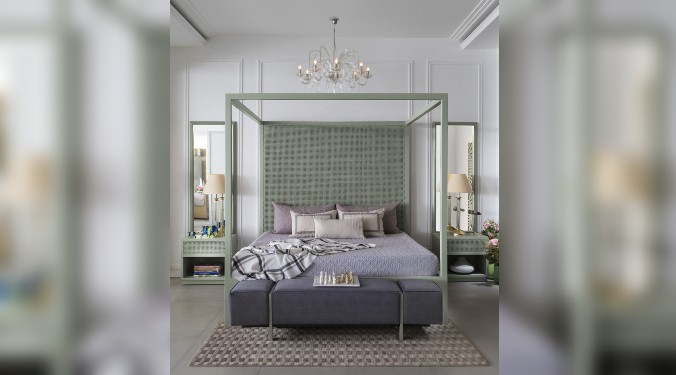 Sink into an enchanting spectacle of solace – The Hummingbird Bed
The Hummingbird Bed, a true embodiment of elegance and grace, beckons you to indulge in a world of tranquility. With narrow posters crafted with meticulous precision and attention to detail, this chic and sleek piece exudes an urban rustic charm, while maintaining a sturdy and solid framework.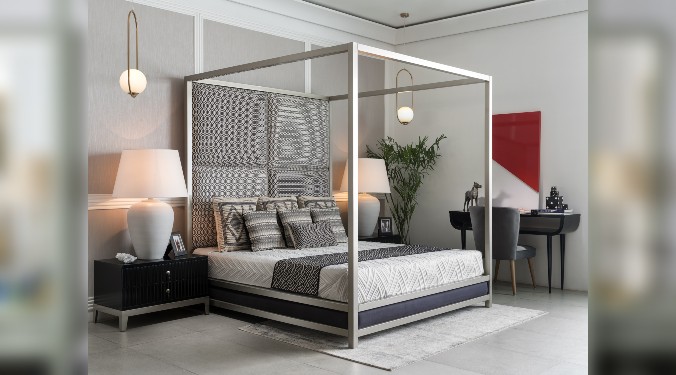 Embrace the essence of modern aesthetics with an array of metals
Our new collection features a captivating range that celebrates the beauty of various metals. From the richness of brass and stainless steel to the strength of iron and aluminum, each bed is meticulously embellished using the finest metals, resulting in an extremely creative and skilled production technique.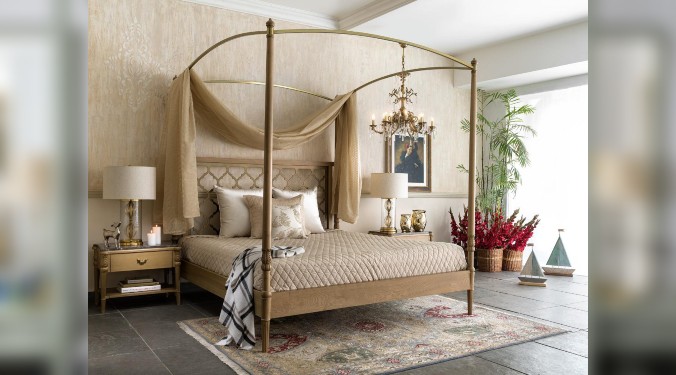 Discover perfection in the details – The Moorish Bed and Bedside Tables
Exemplifying the saying "God is in the details," the Moorish Bed and Bedside Tables exude an aura of opulence. The intricate brass openwork on the posters harmoniously complements the overall design, creating an exquisite masterpiece.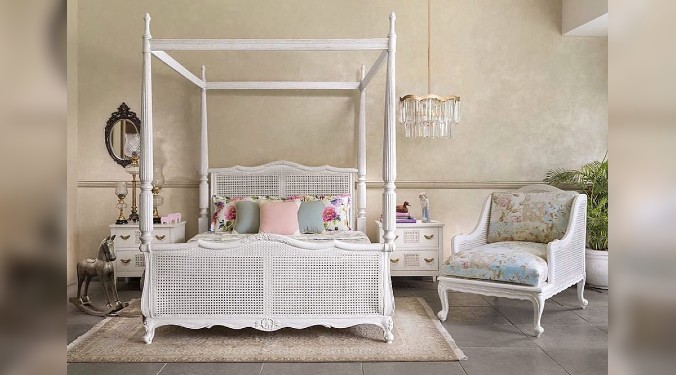 Kane n Able Bed – An ode to timeless craftsmanship
The Kane n Able Bed is a classic masterpiece that stands as a testament to India's rich craft heritage. Its delicately handwoven Rattan detailing in the back and the meticulously designed posters make it a true symbol of everlasting beauty. Finished in an alluring white polish, this masterpiece infuses freshness and extravagance into your personal space.
for more info visit :  www.nivasa.com
38