Orient Bell offers metallic tiles for marble, granite flooring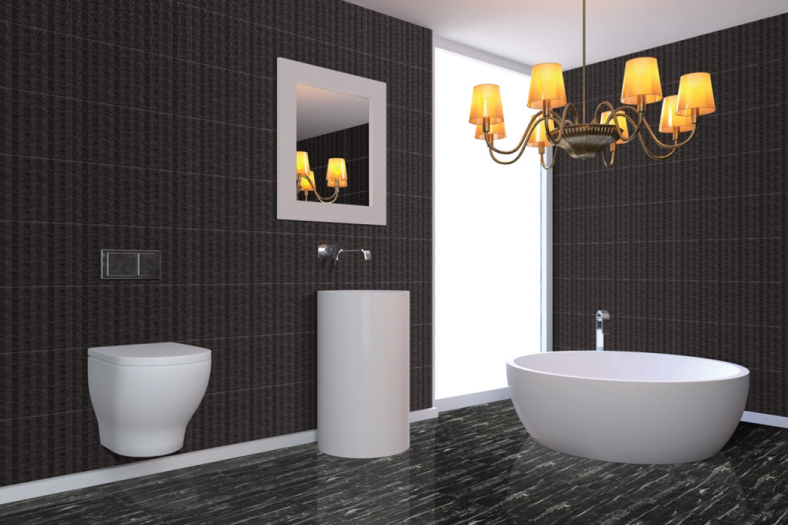 Metallic finish tiles are vitrified tiles which are produced by using vitrification process. Such tiles have very low porosity (ability to absorb water). This way they are stain-resistant and strong. Metallic tiles are great alternative to marble and granite flooring as they have higher porosity.
Orient Bell specialises in digital glazed vitrified tiles. A layer of glaze is added to the tiles body. It permits various creative textures and finishes for vitrified tiles like natural wood finish, natural rustic stone finish etc. Today, most of the architects prefer digital glazed vitrified tiles for premium projects due to durability, bigger design range and long life.
DGVT is also stain resistant, chemical-resistant and easy to install. Orient Bell is making DGVT with FT (Forever Tile our Patent Pending Technology), which is the highest abrasion resistant tile available in India. Looking at how metallic tiles technology has evolved, tiles are fast becoming an obvious choice for flooring these days. Digital printing technology has provided natural looking textures and finishes which match natural marble or wooden finishes in terms of aesthetic qualities. Vitrified tiles clearly have an edge over any other type of flooring as they are a great alternative to marble and granite flooring. These tiles are currently available in the size 300x600mm, 600x600mm, 600x1200mm.
13